Those of you following the Cannes festival red carpet might have already picked up your favorit looks. Marion Cotillard's Maison Margiela dress made of several random objects (of course, placed in a very calculated manner) is one of the most recent dresses to have made the hit list. Then there's Blake Lively (who always manages to avoid a fashion faux pas) Sonum Kapoor and new comer Kendall Jenner. But the one actress who shined brighter than the rest of the stars was Cate Blanchett ; who was at the premiere of How to Train a Dragon 2. There were three designer gowns she wore that I think were absolutely amazing.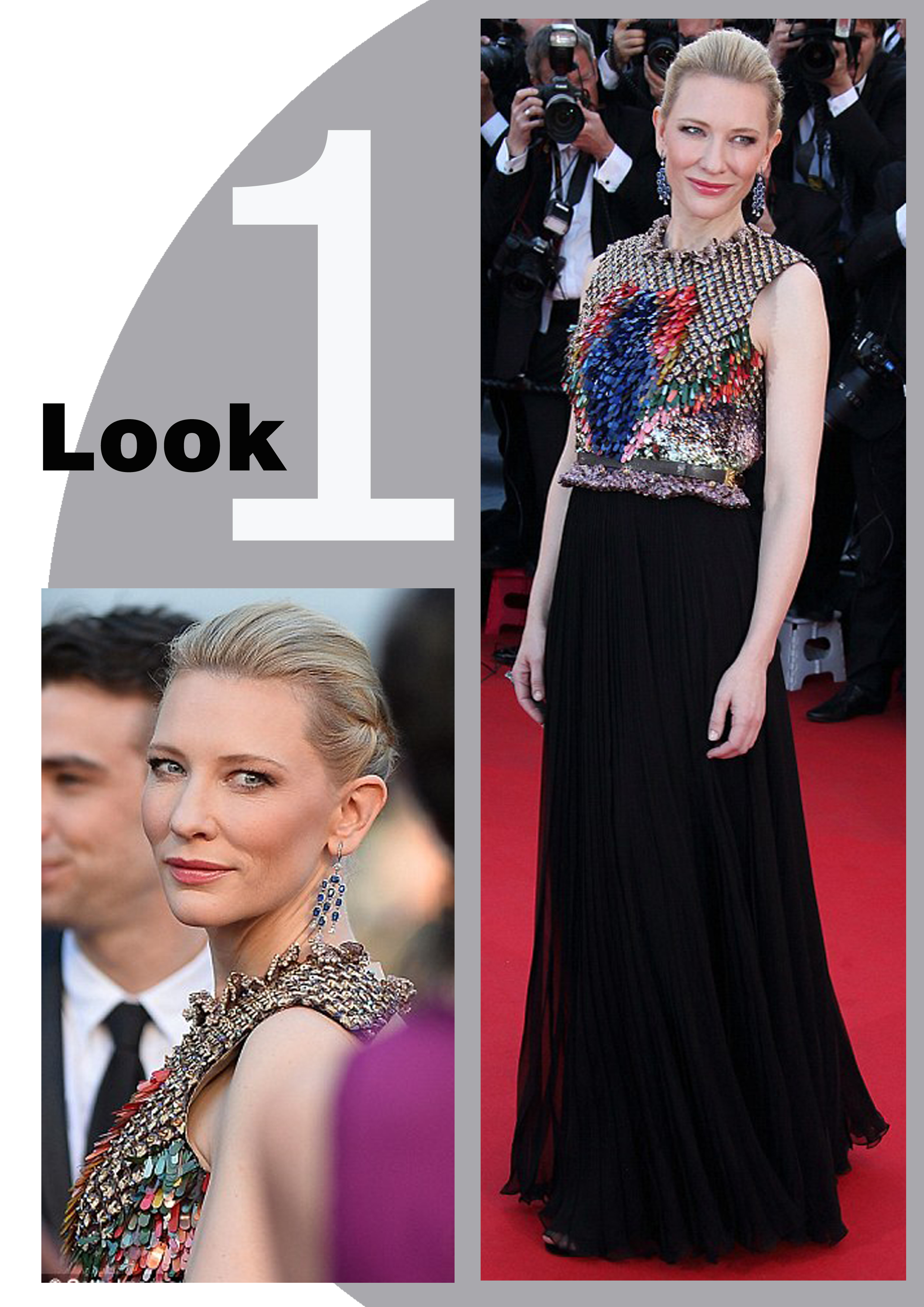 The Givenchy gown with the embellished bustier and pleated black skirt was an impeccable choice for the premiere of her new movie How to Train a Dragon 2. The scaly reptillian dress definitely was a nod to the character 'Valka' she voiced. But better, it made her look like a modern warrior queen.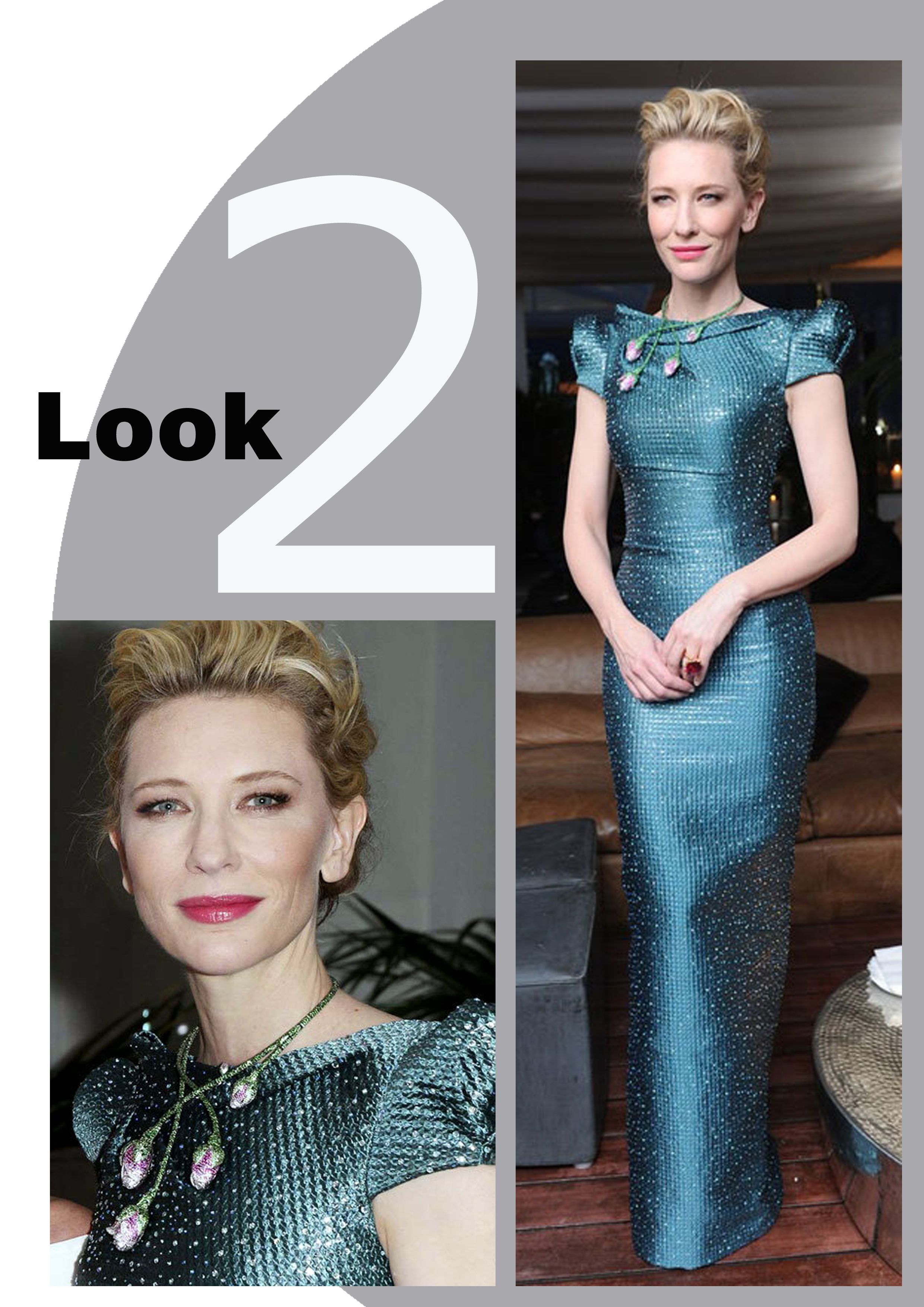 It's hard to go wrong in an Armani dress. And Cate's floor length Armani Prive couture dress was etheral.  The dress was simple yet sophisticated befitting an Oscar winning actress like Cate Blanchett. At the Chopard ceremony, she wore a statement necklace of the same brand. The entwining rose bud necklace was a spot on for the look I believe.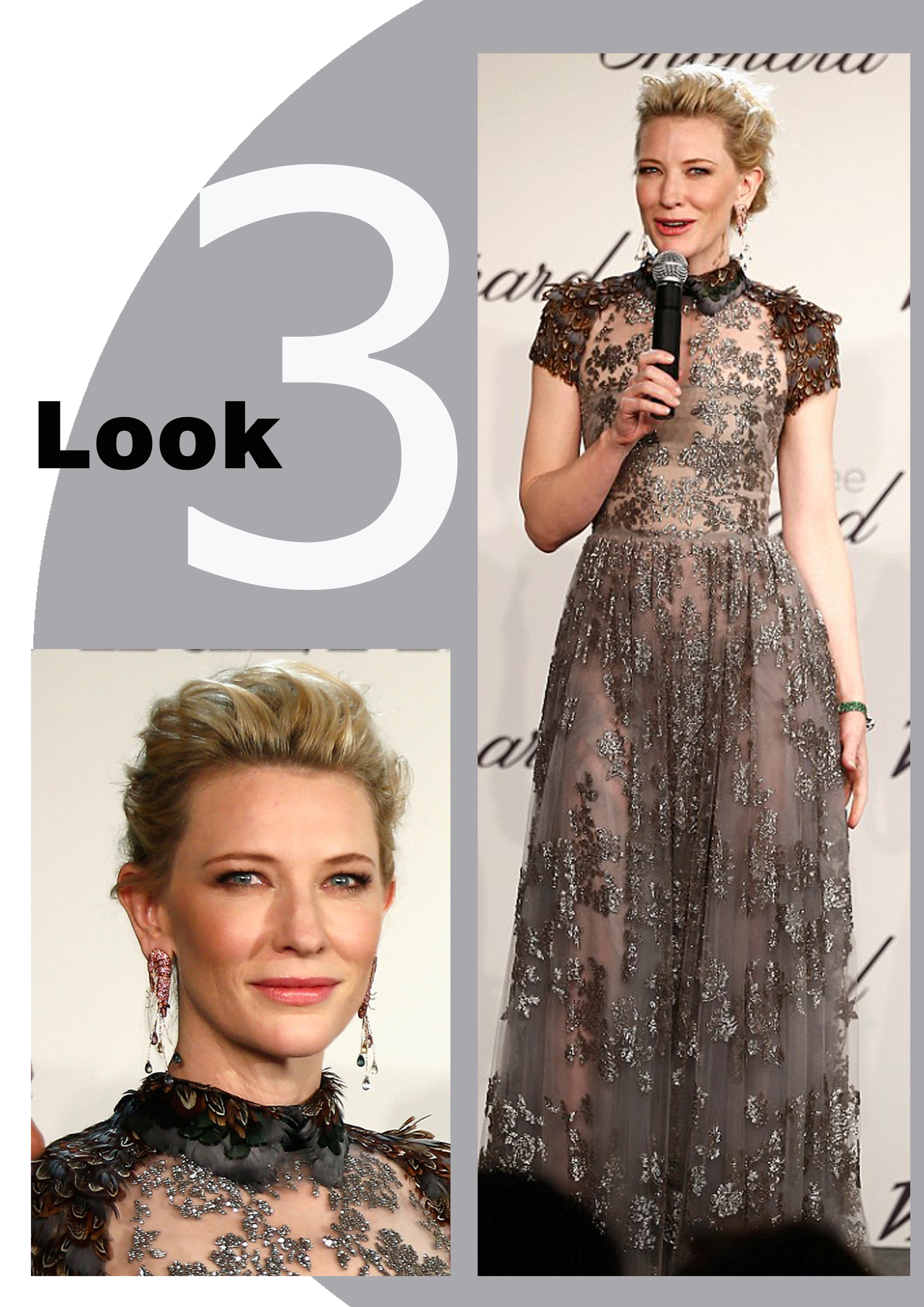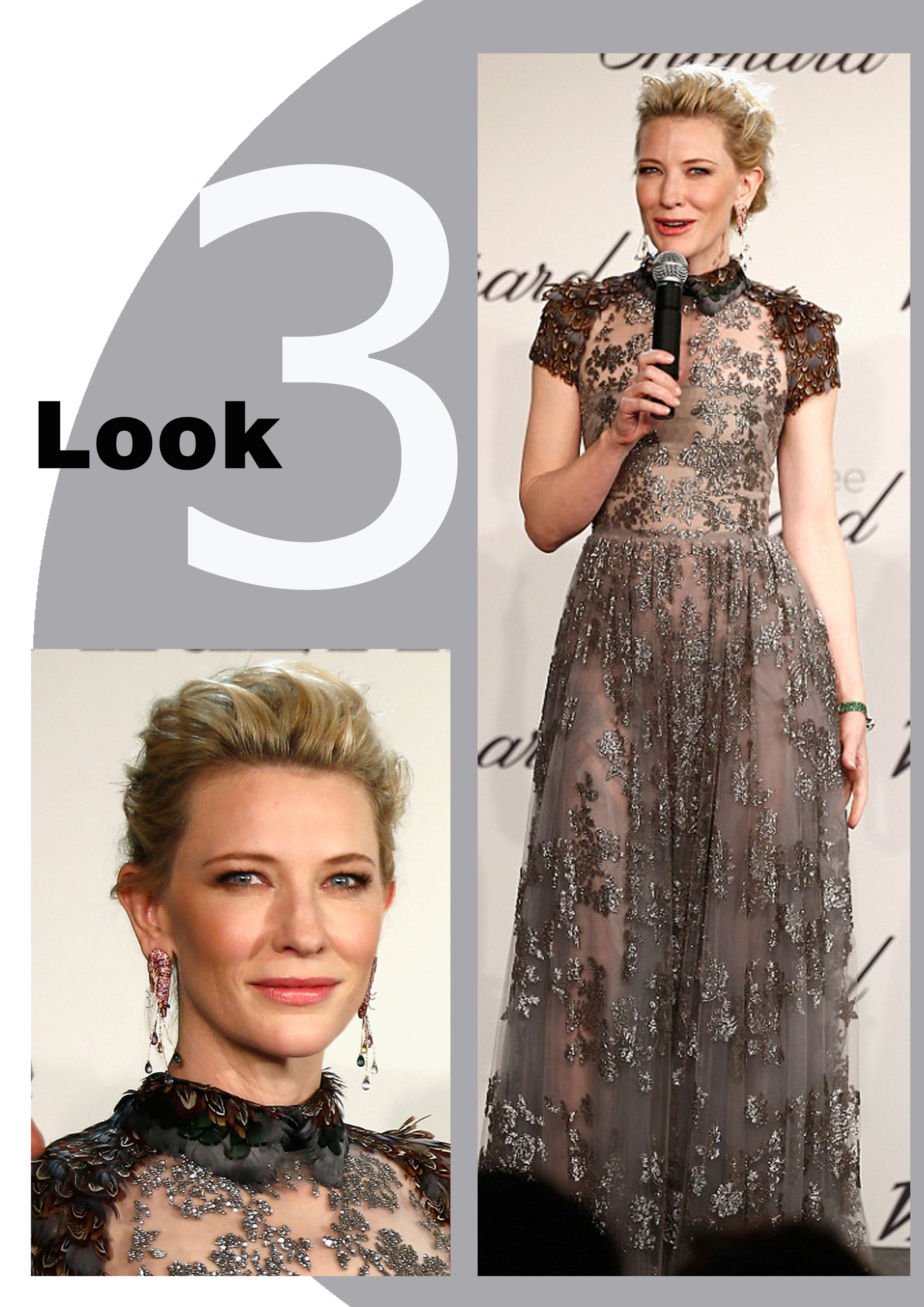 Looking stunning in a Valentino gown at the Chopard award ceremony, Cate wore bejewelled shrimp earrings that were chic and fun at the same time. The metallic embroidered dress with embellished collar and sleeves were definitely on trend yet very classic.
Who did you like? Which gown made your hit list?