Exploring the four main gems of Rajasthan
The one country I have aways wanted to explore more is India, there never seems to be enough reasons to visit. To sum it all – the food, the places and most importantly the people are one of the main factors that keep me wanting to come back.
Rajasthan is a state in northern India and is considered one of the most colorful province. My trip there lasted eleven days, with my best friend and was one of the most thrilling and memorable to say the least. We visited the main cities (or as I call them 'gems') in Rajasthan, that is; Pink City, White City, Blue City and Golden City. I will share some highlights from each city with you all.
Pink City – Jaipur
We took a flight from Male' to Bangalore and then to Jaipur. Whilst Jaipur is one of the capitals of Rajasthan, it is also one of the most urban cities compared to the rest we have been to. The densely populated city was brimming with life. The 'Pink City' as it is renown, is called so because of its obvious signature color found in their buildings. We were staying at a cozy little hotel called Arya Niwas. The management there was decent and helpful. Since we spent less time indoors and more exploring outdoors; a modest and safe room was enough.
Our hotel was located near the main city sights, which allowed easy access to Tuk Tuks (but be ready to haggle a price before getting in!) And as per every travel guide to Jaipur, we made sure to see; City Palace, Amber Fort, Hawa Mahal, Patrika Gate, Anokhi Museum and Galtaji Temple – to name a few of course.
Galtaji temple or also known as Monkey Temple was surely one of the funniest and at the same time, scariest experiences of our trip. We came across not one, but large groups of monkeys at the pre-historic site. After trekking up a hill and through some uneven pathways we found the grand temple nestled within the hill crevasse. Definitely a breathtaking sight, especially with it's green bathing pool and green foliage that crowned the site. However, we found it extremely nerve-wracking to descend into the temple with all the monkeys around. We eventually asked for assistance from some local tourists (who were absolutely at ease around the monkeys!).
City Palace in Jaipur was definitely a highlight, the maze-like palace built in the 18th century was filled with beautiful drawings, intricate carvings and every spot was Instagram-worthy. The four small gates at the inner courtyard leading to Chandra Mahal was spectacular. Each gate was themed with a season and Hindu gods. I loved the peacock gate, especially – from a distance, it was amazing but once I came closer to observe, the details just blew me away.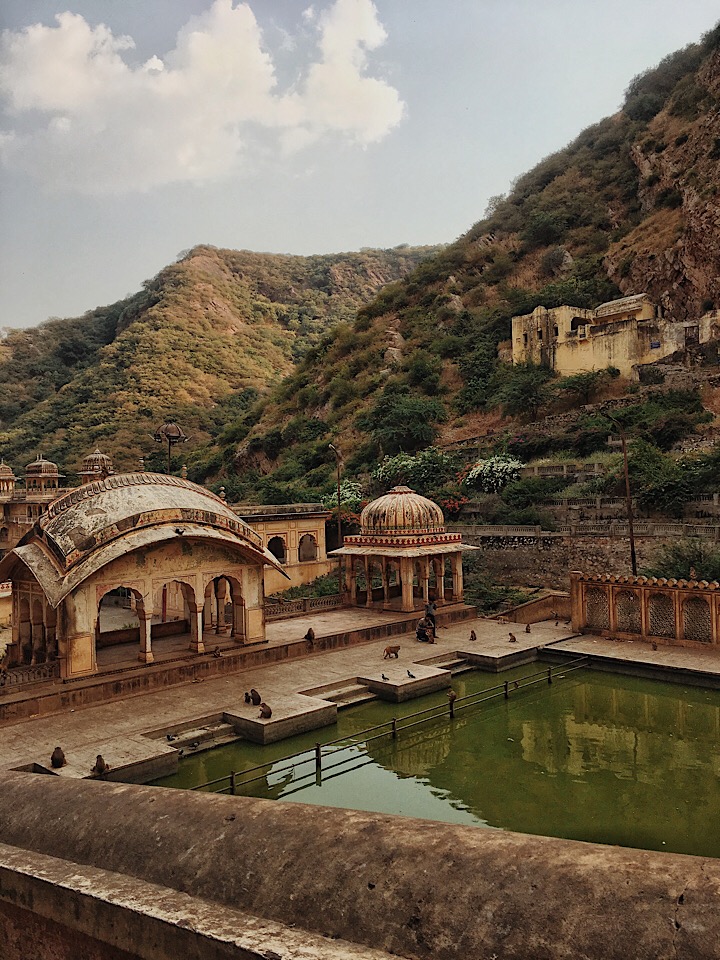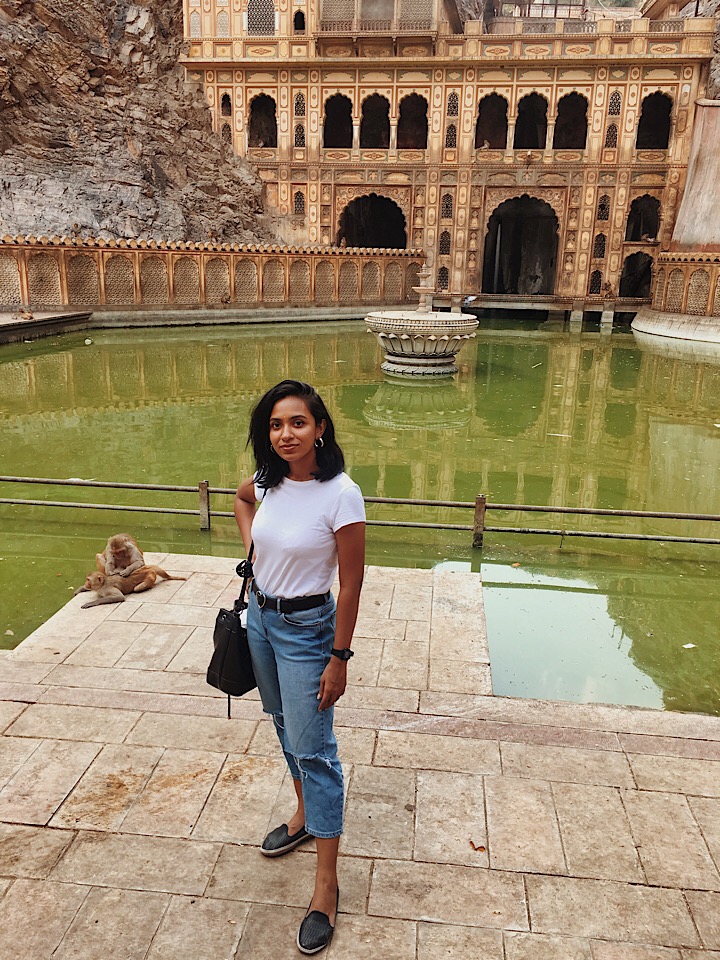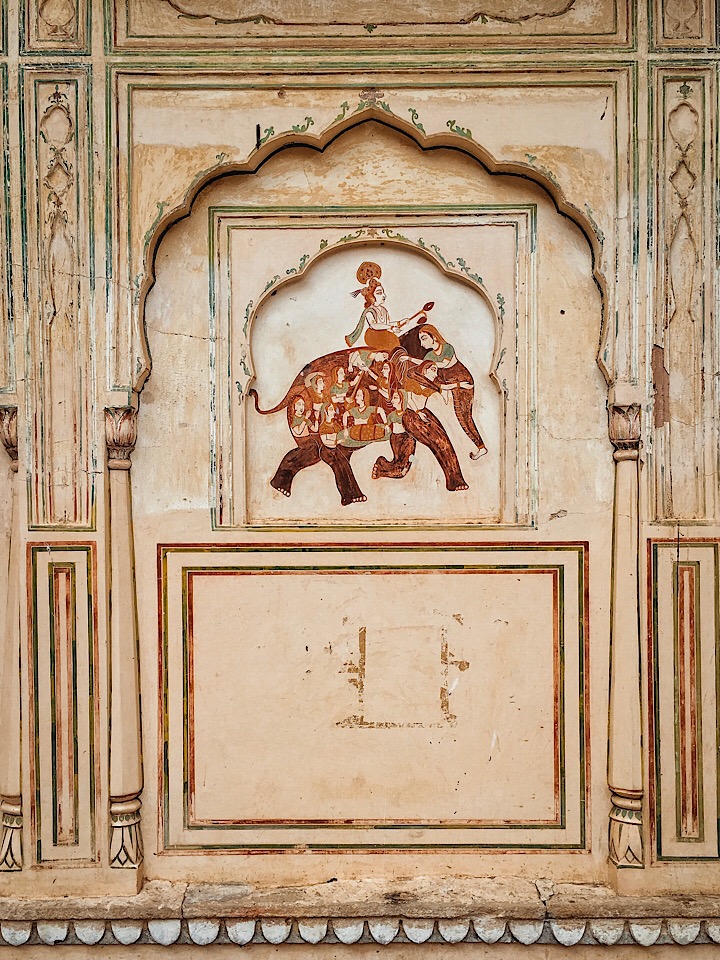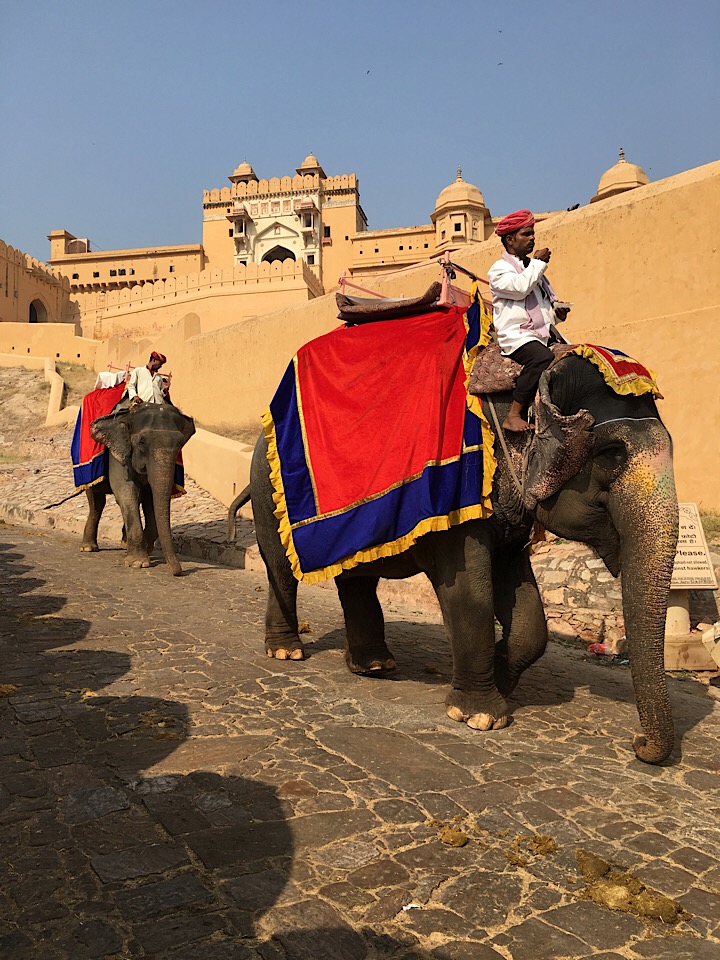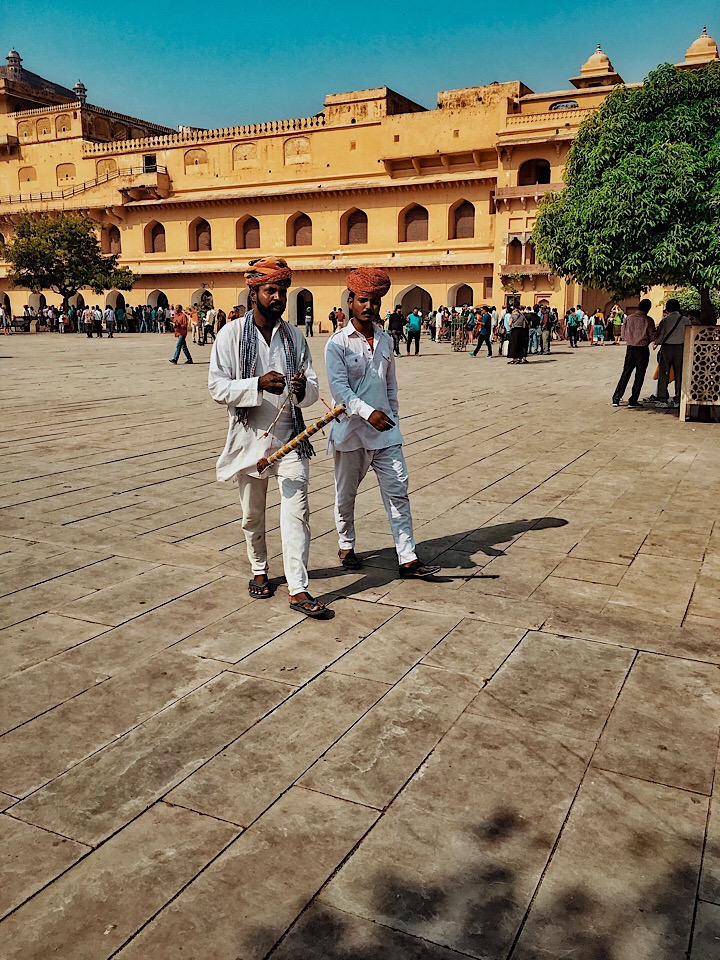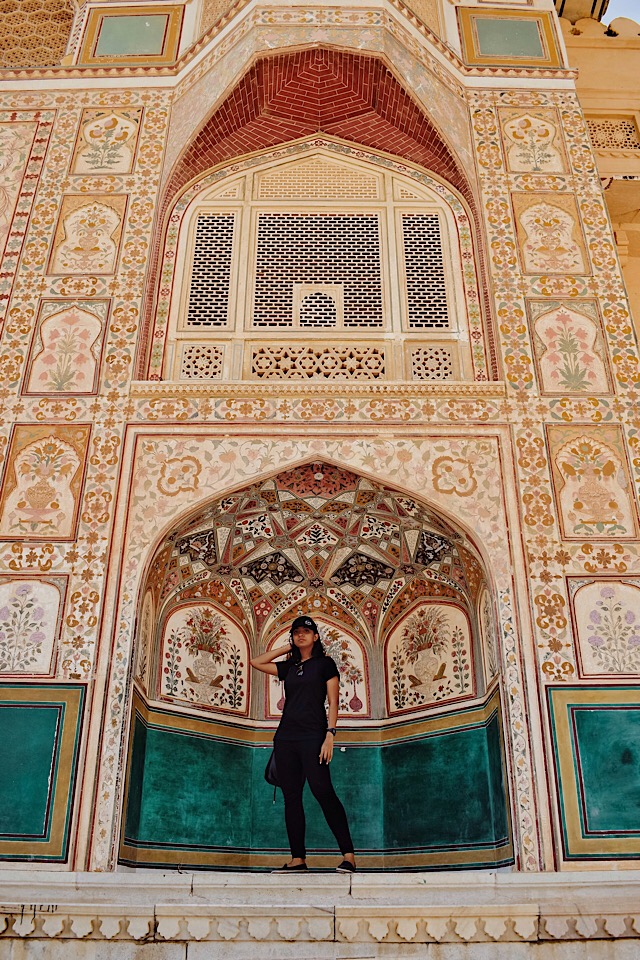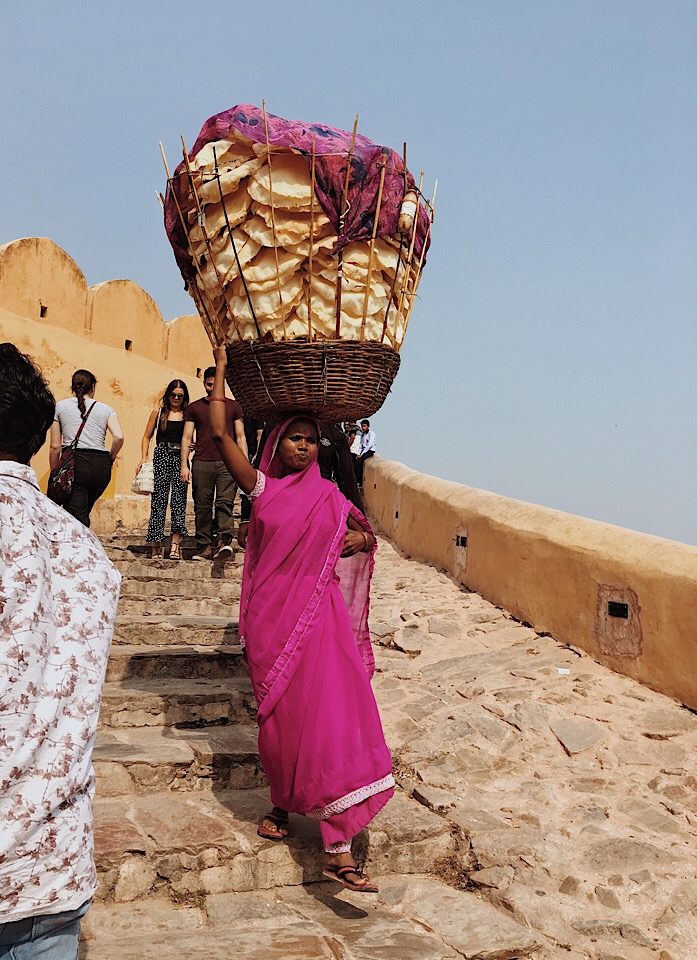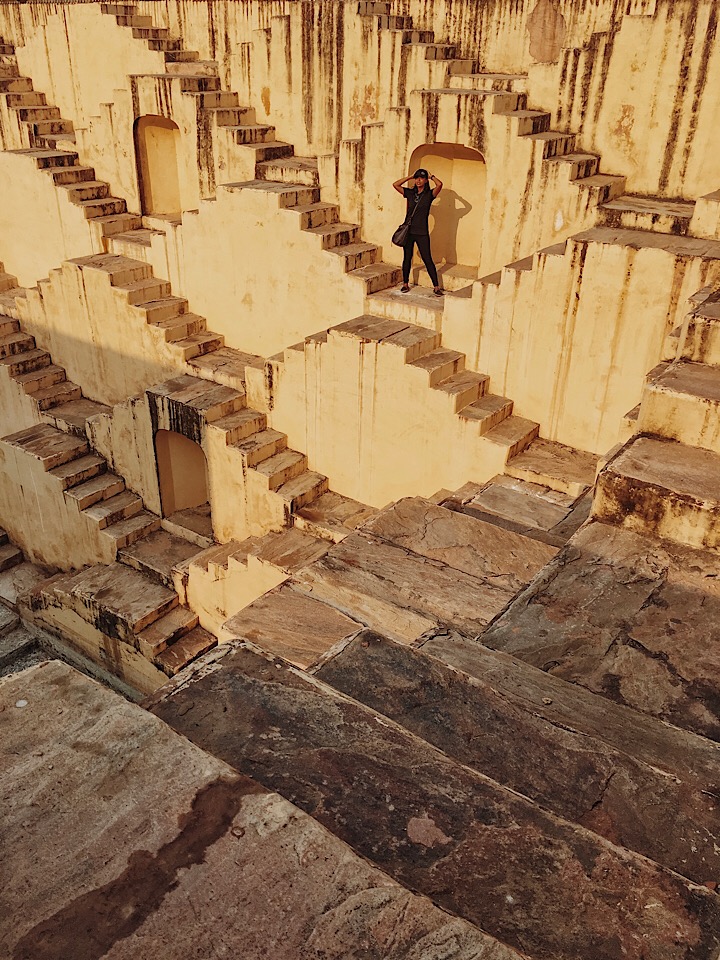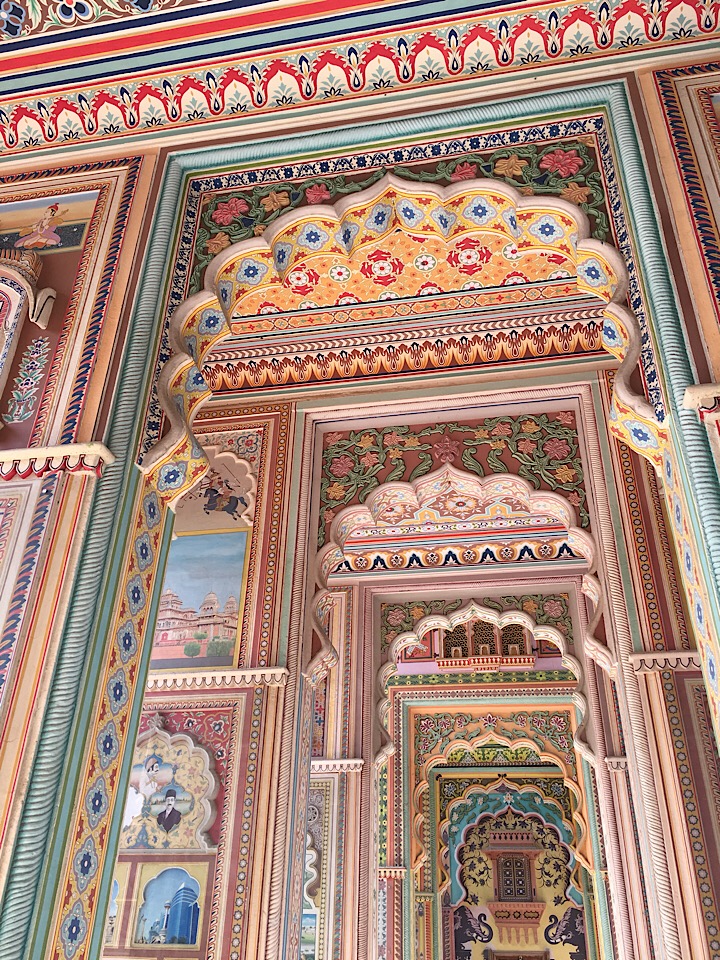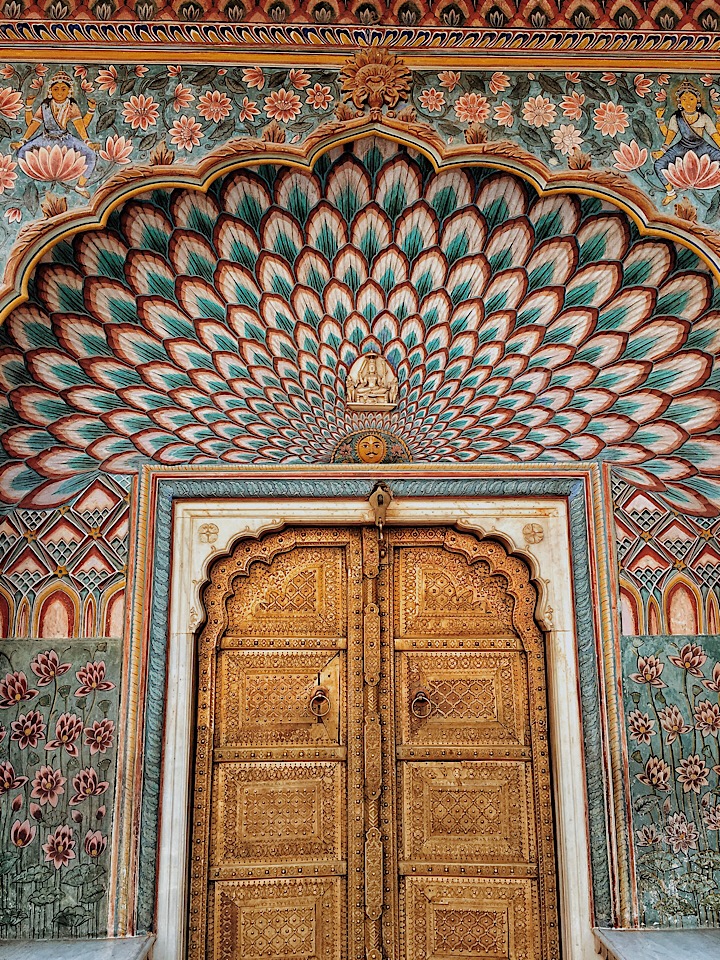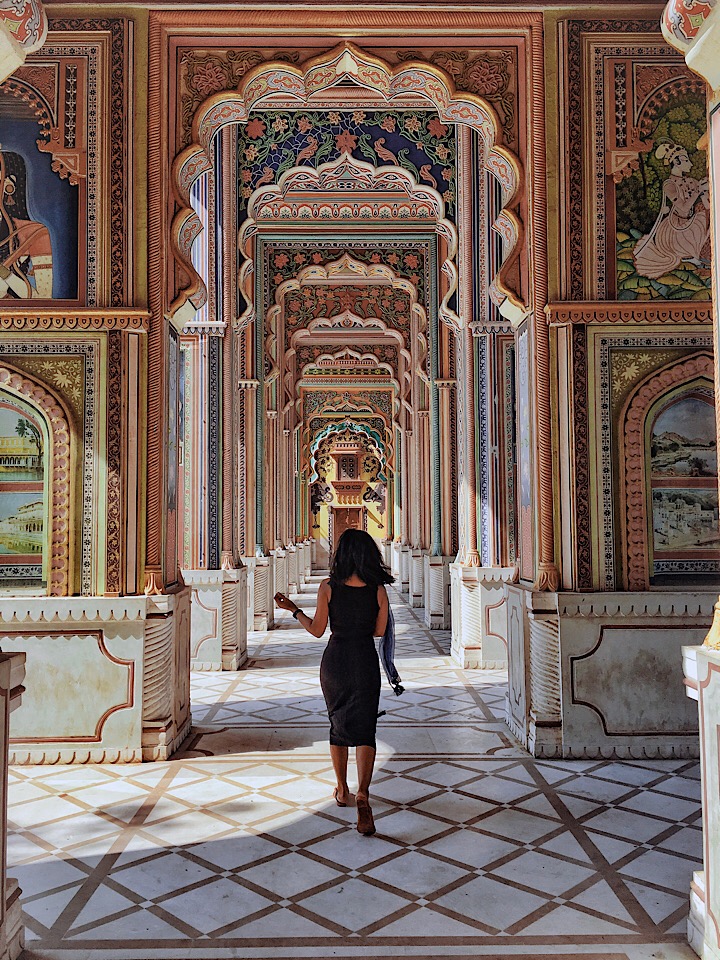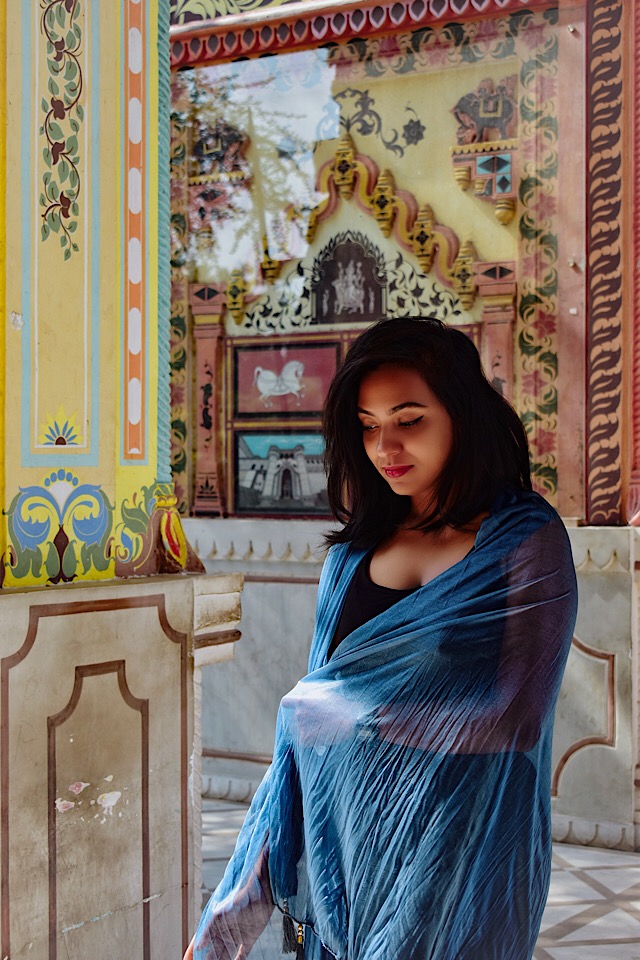 White City – Udaipur

They say that when you visit Jaipur – you would swear it is the most beautiful city out of the rest – until of course, you visit Udaipur – and you are completely lost in the beauty of Udaipur and so it continues as you visit a new city of Rajasthan.
I think Udaipur was by far, the most beautiful city I have been to in Rajasthan – mostly because of it's people. They were friendly and helpful. We were staying at a 300 year old haveli called Madri Hotel. The hotel itself was beautiful and I felt safe and comfortable. I think I will come back here when I am 70 years old and retired.
White city as Udaipur is aptly named, had every building coated in fresh white paint. And the buildings were not more than four stories, providing a splendid view of their lakes. While the city looked heavenly during the day, it was stunning at night, when all the lights went on and we could see the palace from a distance, brightly lit. I was able to take a stroll within the neighborhood, taking photos and just taking in the scenery – it was that safe!
Getting to the City Palace in Udaipur was easy, since our hotel was just a ten minute walking distance from the grand palace. The construction of City Palace began in the 16th century under Maharana Udai Sigh the second, and was enhanced by his successors over a period of 400 years! Every inch of the palace had some form of craftsmanship gone into it. One thing we noticed was that it gets really crowded (with mostly local tourists) and made it difficult to take photos.
A complete contrast to City Palace, was our visit to Bagore Ki Haveli. With just a few locals inside, the 18th century mansion was almost deserted and we were free to roam and explore at our own pace. I got to see the world's biggest turban – no joke! Since Indian turbans are a significant part of their culture, the haveli had a display of different kinds of turbans. That evening we got to see a cultural show held inside the haveli; featuring folk dances with fire, glass and music.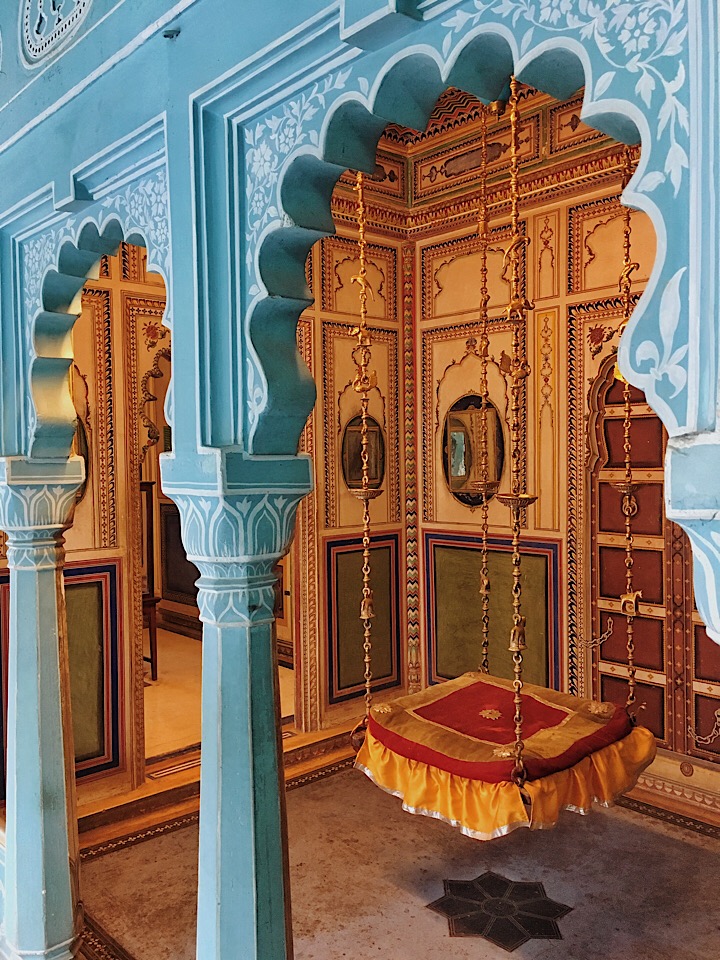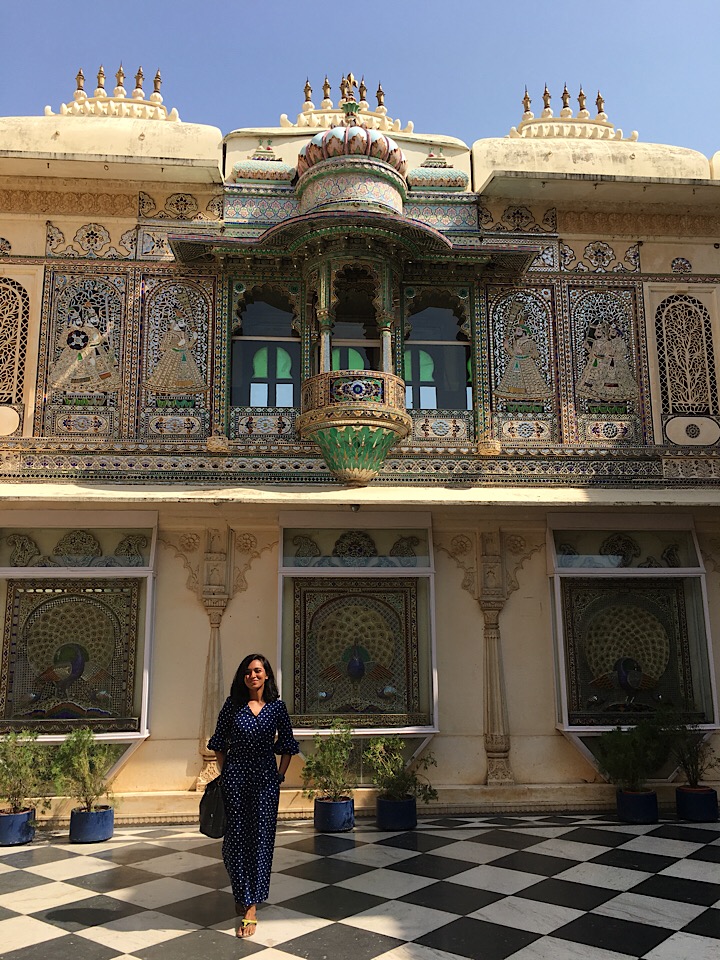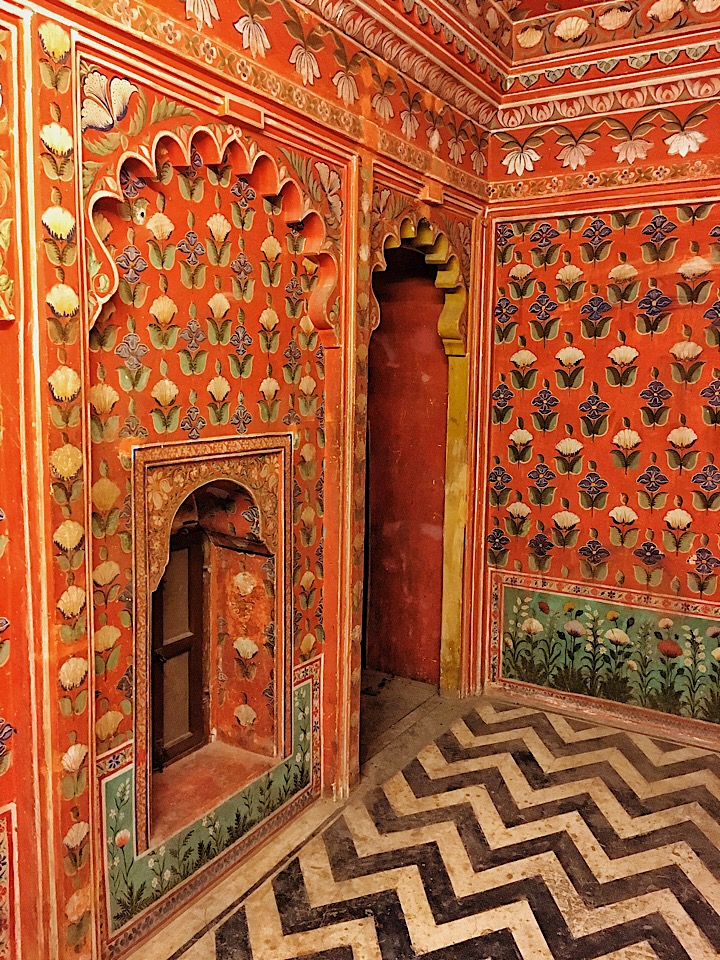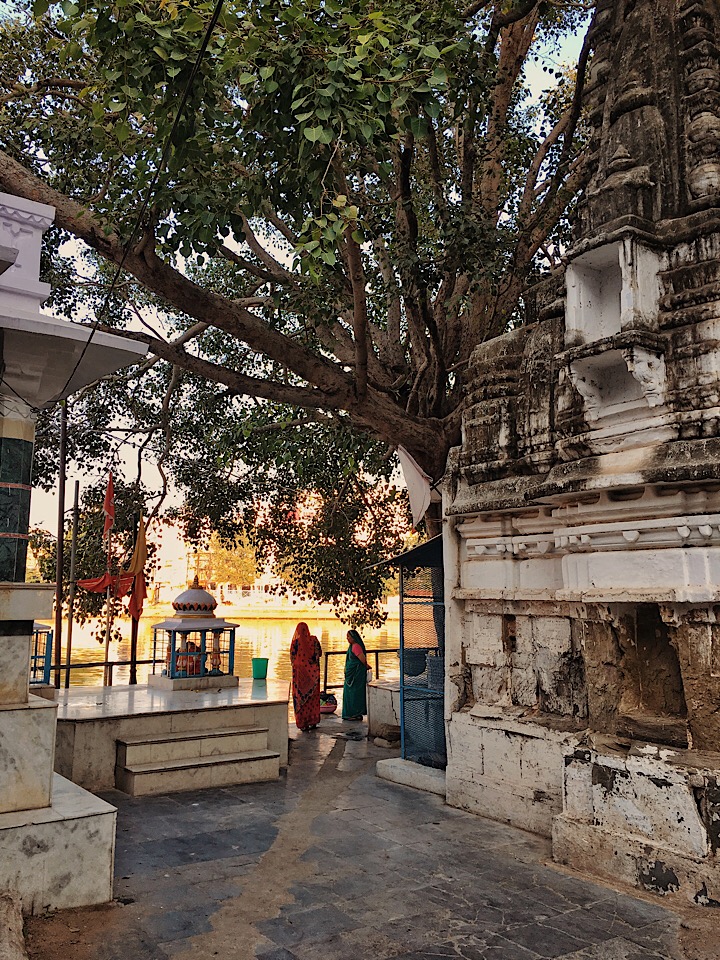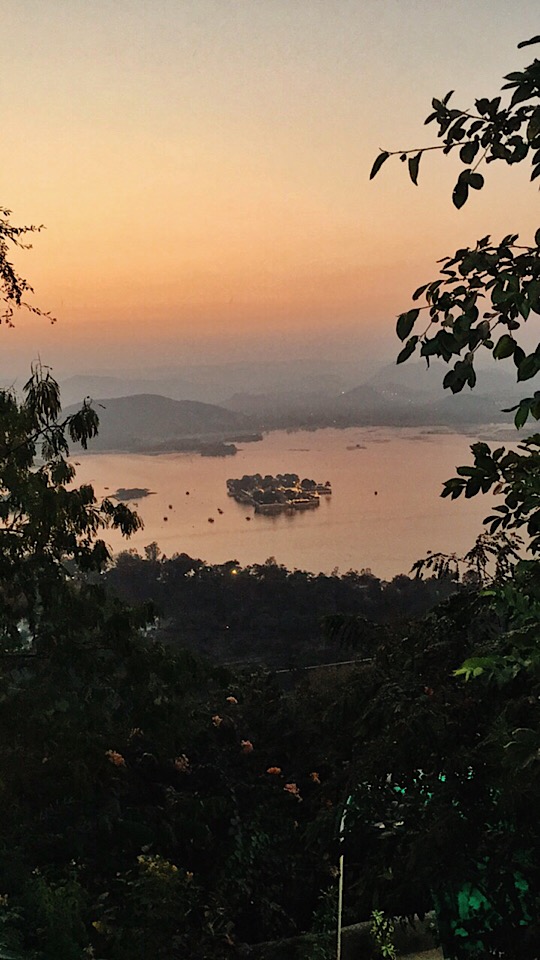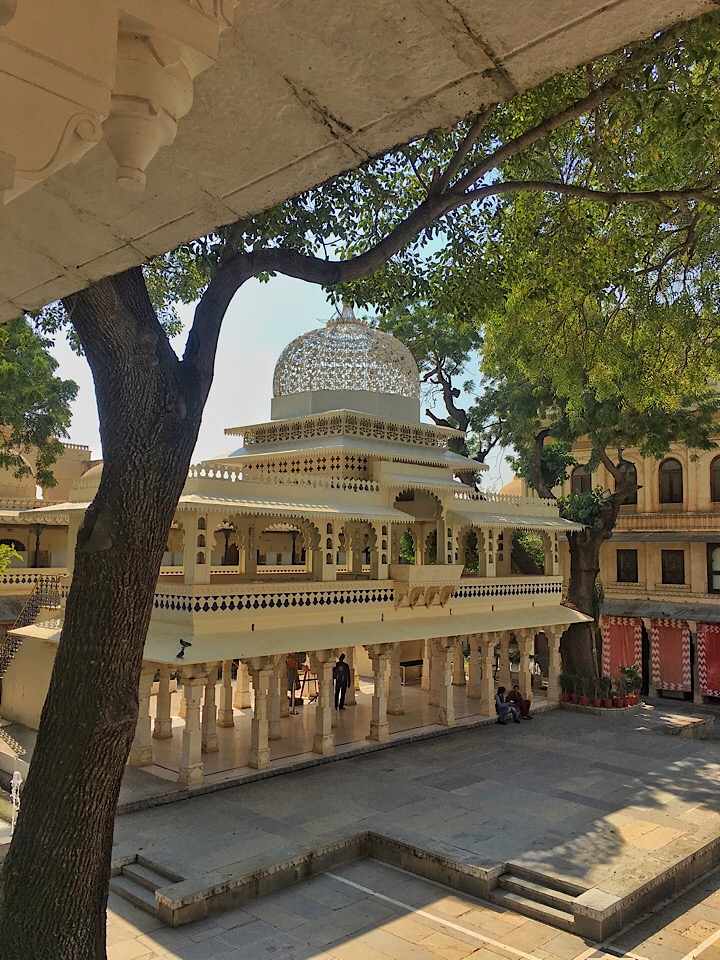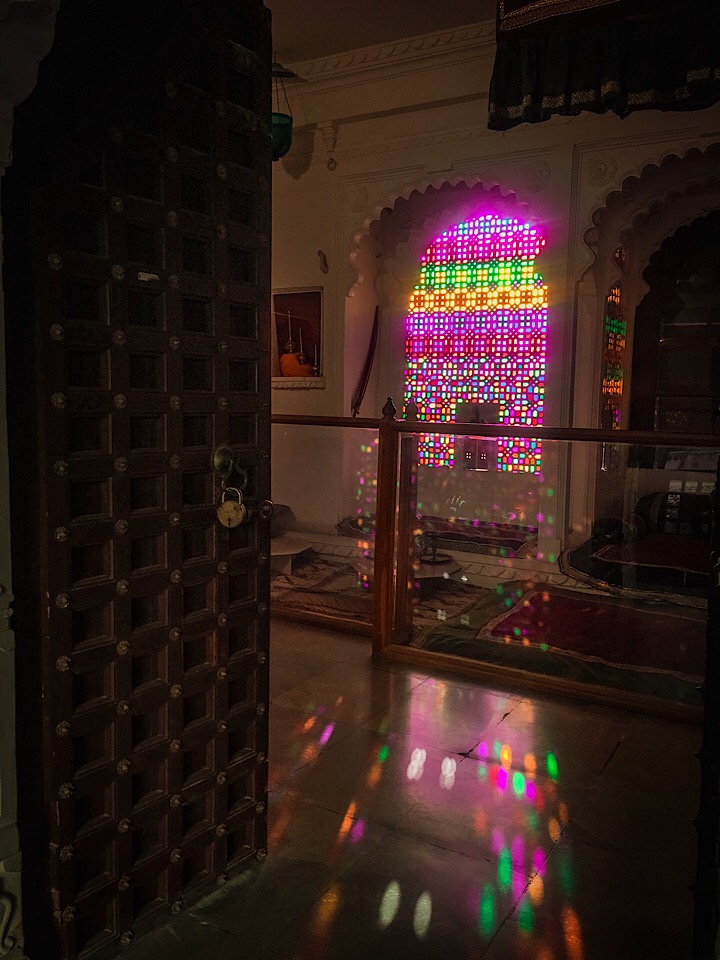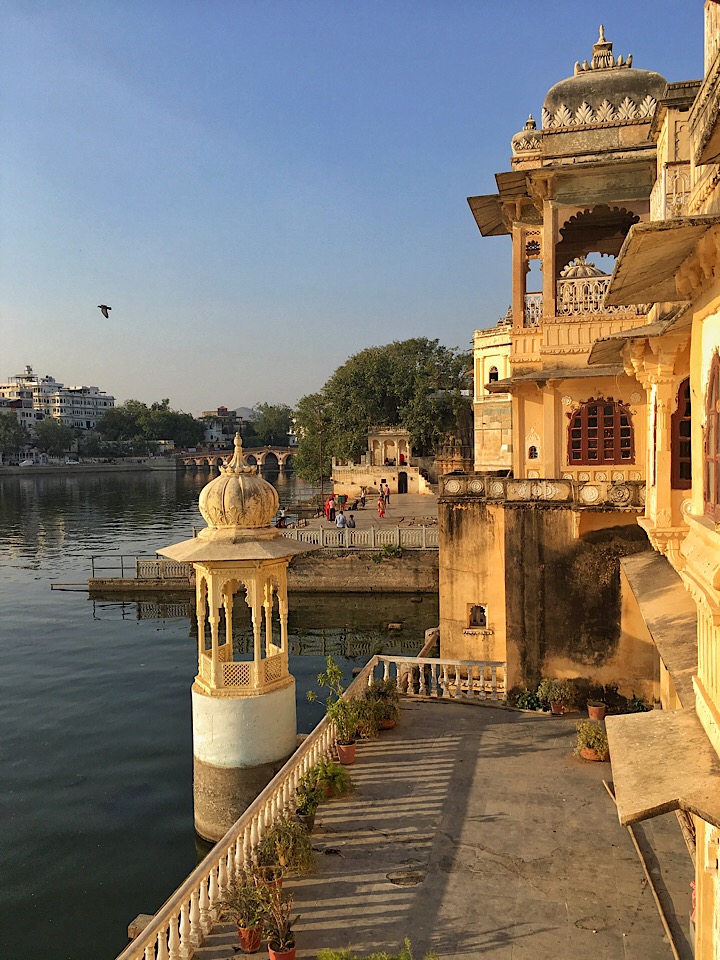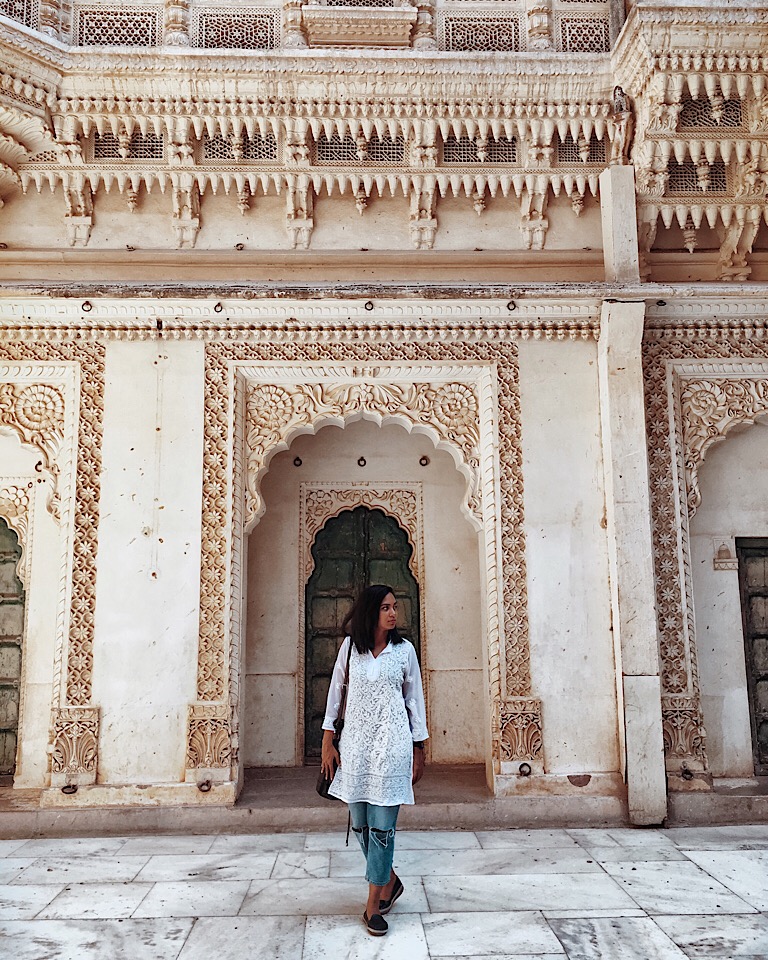 Blue City – Jodhpur

It was hard to leave Udaipur. But once we entered Jodhpur, I felt a tingle of excitement – I couldn't wait to explore the infamous blue city!
We stayed at yet another haveli – and I was starting to warm up to these havelis by this time. I think it is better staying at one than at a modern establishment in Rajasthan, as it seems true to the local experience.
Jodhpur is crowded, and one can tell, right off the bat. Getting to our hotel/haveli from the main road was itself a trying experience. Winding through narrow streets and alleys in our Tuk Tuk avoiding people, dogs, cows and other vehicles. Whilst we were praying for our dear lives, the Tuk Tuk driver remained cool and composed – not surprising.
Jodhpur is famous for it's blue painted houses but finding the perfect spot for the perfect Instagram shot seems a tad bit difficult. However, just being inside Jodhpur felt like I was being transported a decade back – the old houses and the people lived simple and almost carefree lives. We got to taste some local cuisine such as the local Rajasthani Thali, gulab jamun and some fried savory short eats. And every single Indian meal we tried was world's different from those we got elsewhere. Undeniably, Indian cuisine is best when eaten in India.
Perched on a hill is the majestic Mehrangarh Fort overlooking the city. It was beautiful especially at night, while we sat and had our dinner on the rooftop of our hotel. We explored the fort in the day, it was almost like a maze with several crafted palaces within.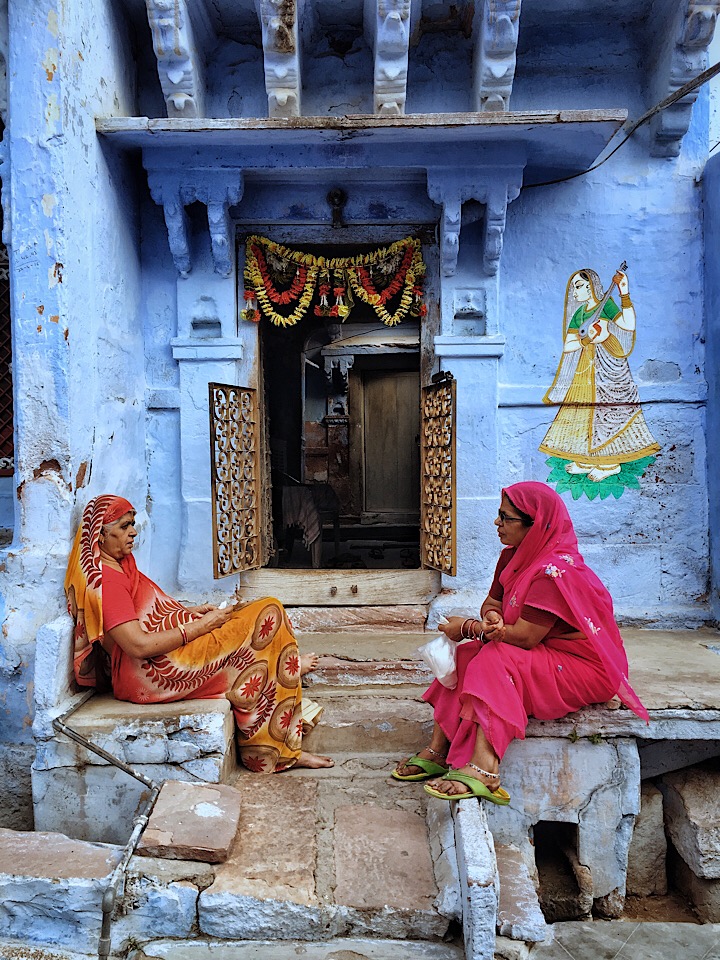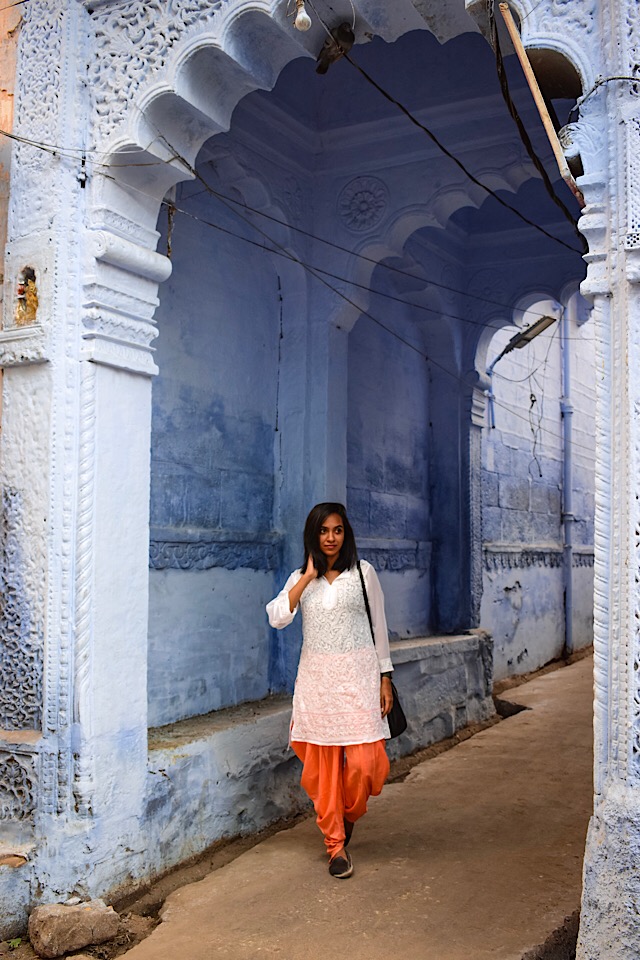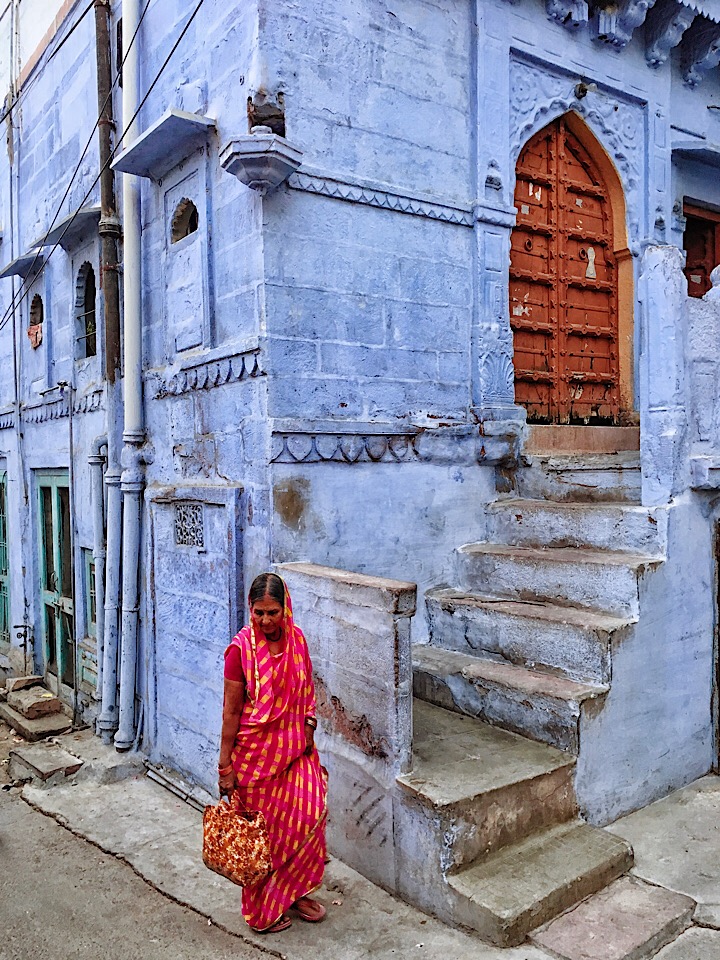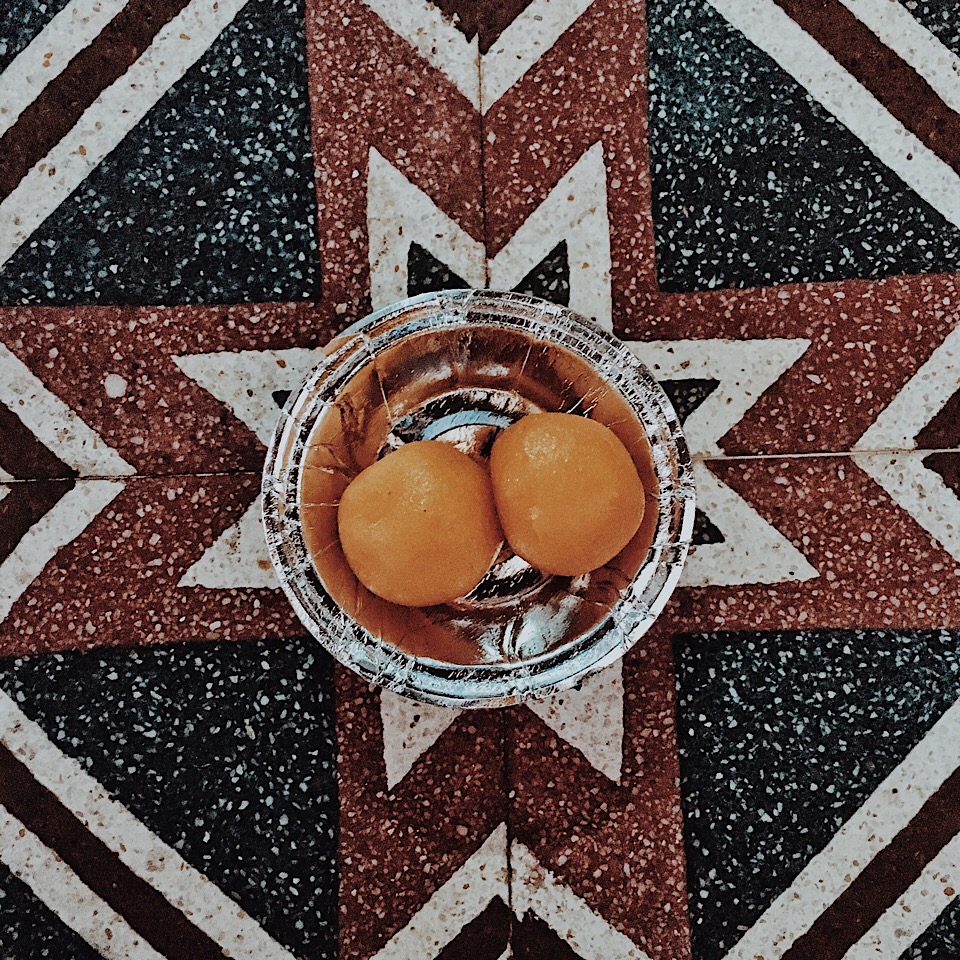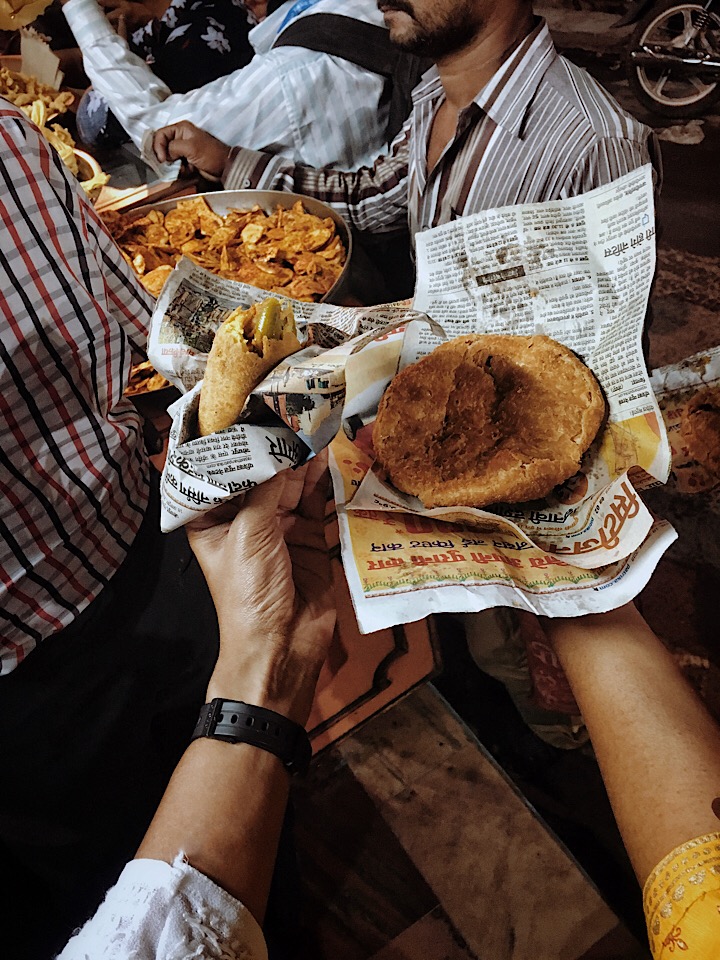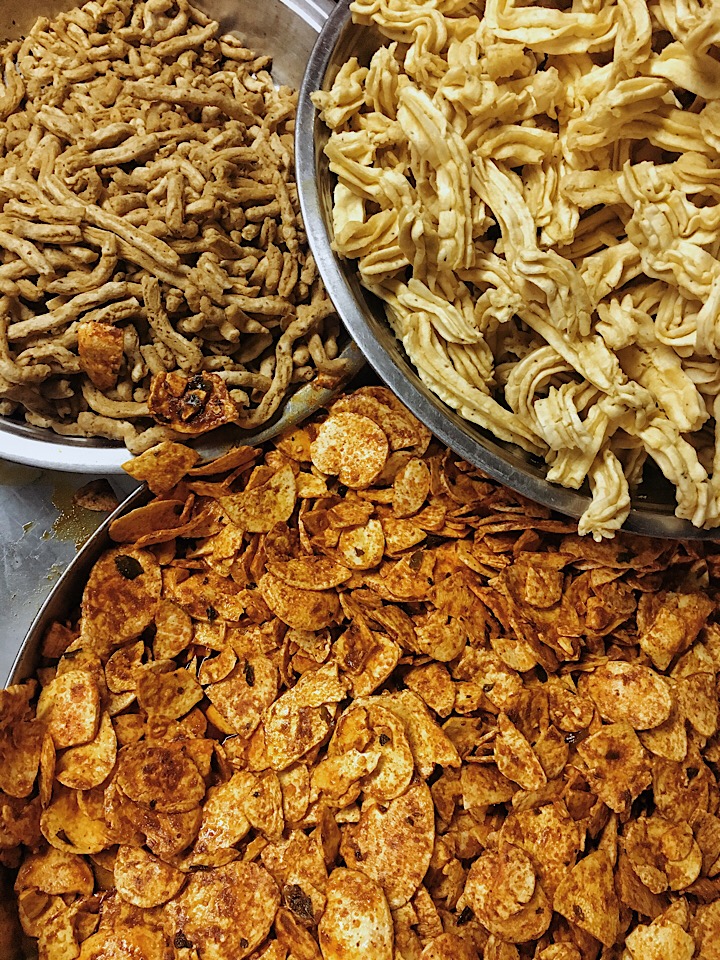 Golden City – Jaisalmir
Often known as Golden City or sometimes Yellow City, Jaisalmir looks like a giant sand castle with its yellow sandstone architecture. Located at the heart of Thar Desert, Jaisalmir is prone to the harsh desert temperatures, but since we were there in mid October the days were not too hot, though the nights were chilly.
Our hotel was inside the grand Jaisalmir fort and even though we did not have a pleasant stay at this particular haveli, the beauty of Jaisalmir itself helped us to be not too bothered by it and we made sure to spend as much time away from the haveli.
During the day we explored the tiny streets within the fort and its many vendors and shops selling different trinkets and souvenirs. We also got to visit a couple of Jain temples within the fort – the carvings found in these temples were exquisite. Once I stepped into the temple, I felt a sense of calm and peacefulness – the marble floors cooled my feet after roaming for hours out under the hot sun.
We visited the popular Bada Bagh just before the sun set – since our guide suggested we do so (although, looking back, I wish we had reached early to see the grandness of the place) The multiple sandstone cenotaphs were so intricately carved and from certain angles it looked infinite. There were hundreds of pigeons perched on top of the cenotaphs (and through our entire trip we noticed that pigeons had access literally everywhere, even to holy temples where people were not allowed!)
What would a trip to Rajasthan be without a desert safari?! We managed to book a desert safari tour the day we reached Jaisalmir. The camels were of course, friendly and so were our guides, who were very patient with us as we got on and off the camels and helped to take photos. Afterwards we saw another cultural dance by some local folks with some classic Rajasthani songs.
It was an overall pleasant experience in Jaisalmir (besides our haveli/ hotel stay!) I loved the dinners we had on a roof top of an Italian restaurant. We laughed and enjoyed some delicious Indian meals, with the view of the incredible Jaisalmir fort.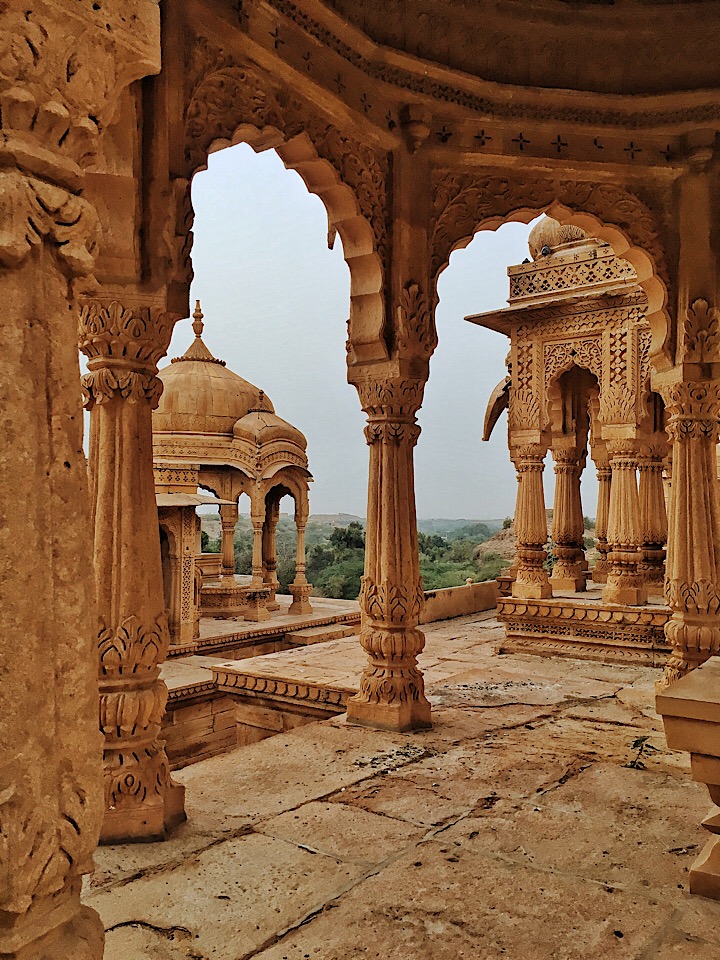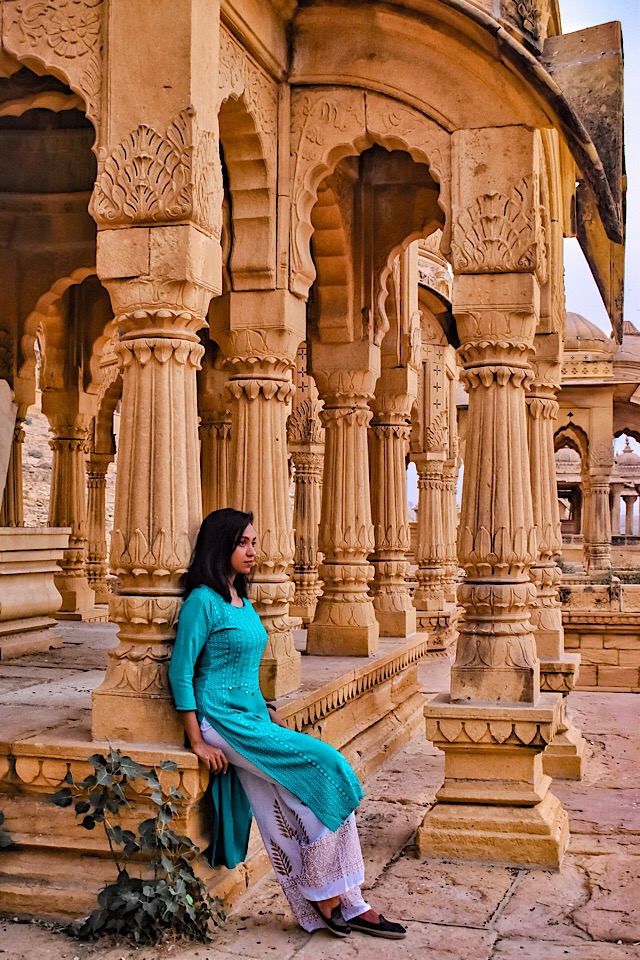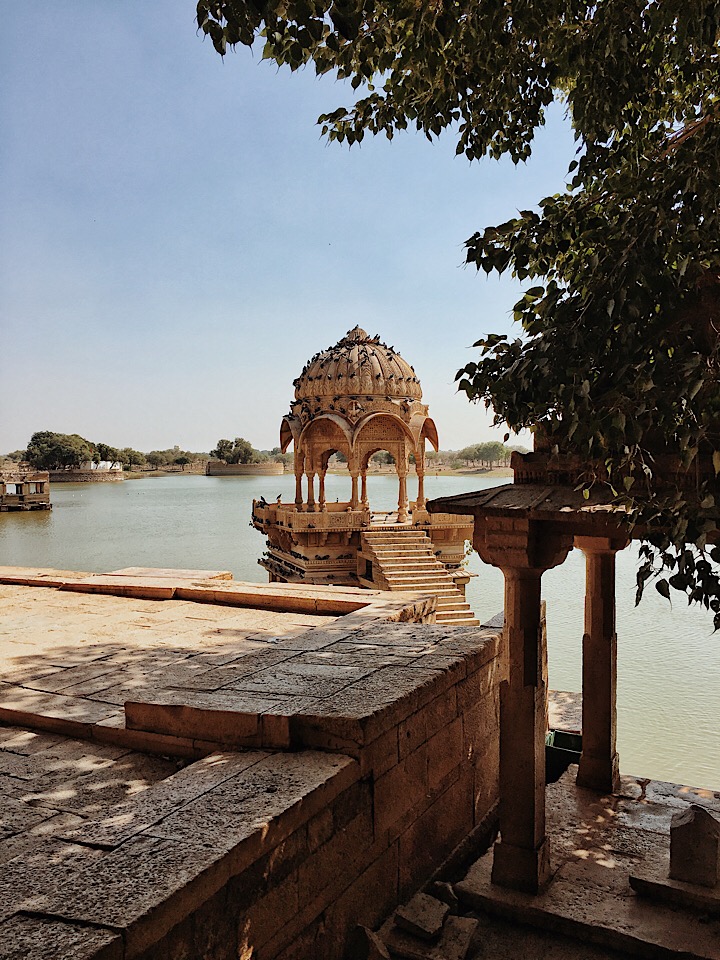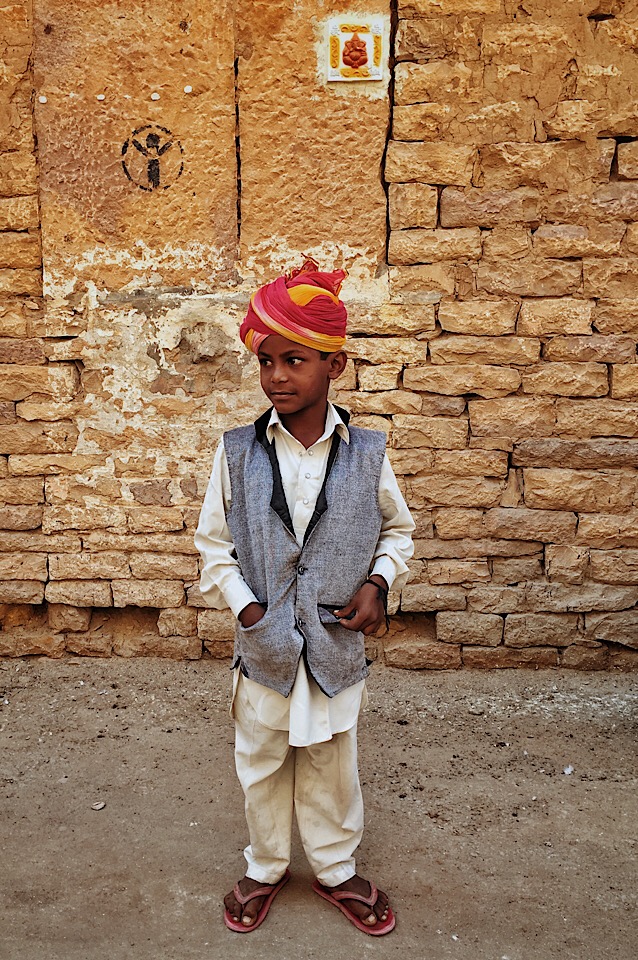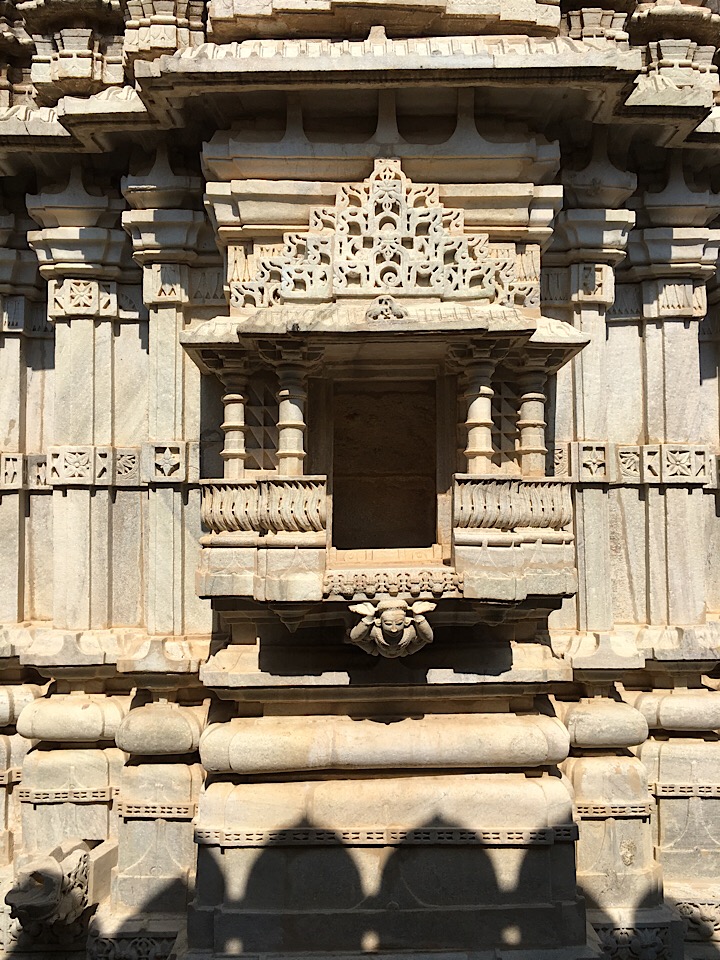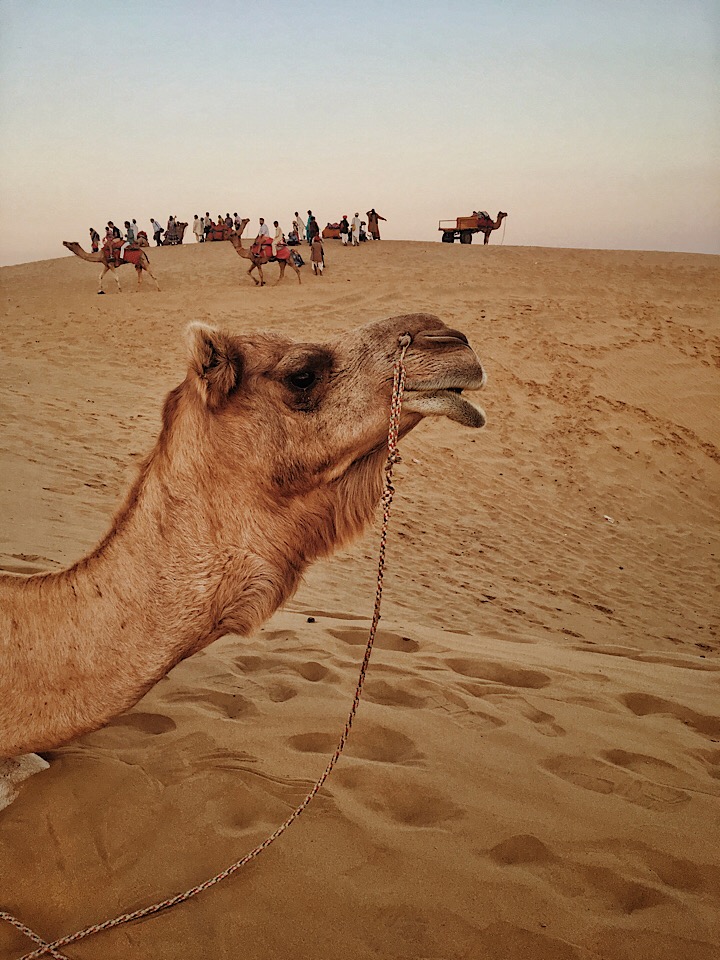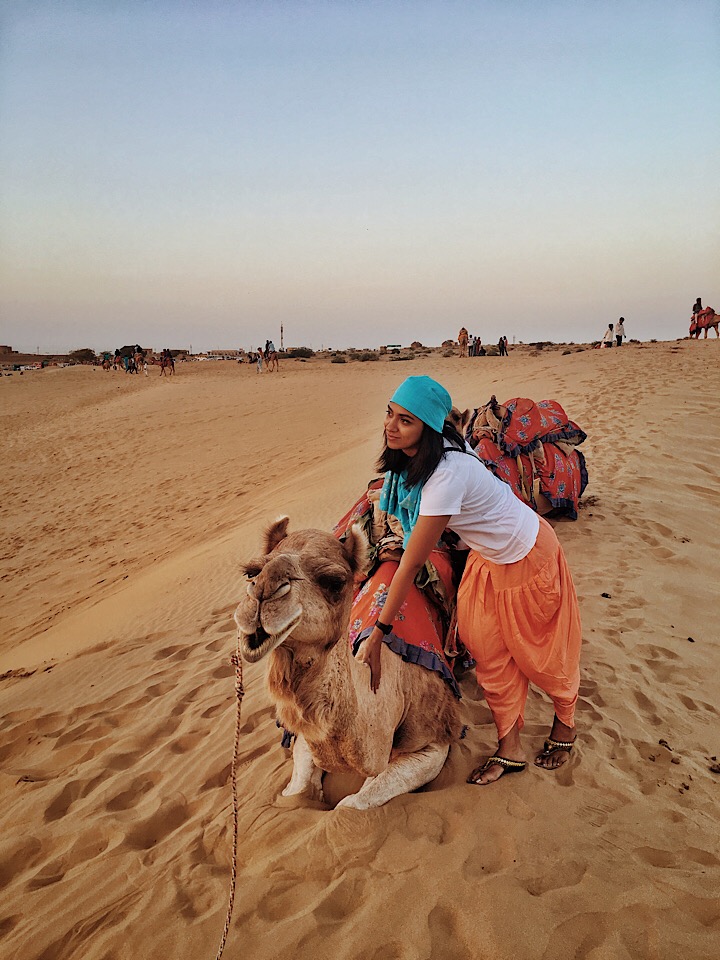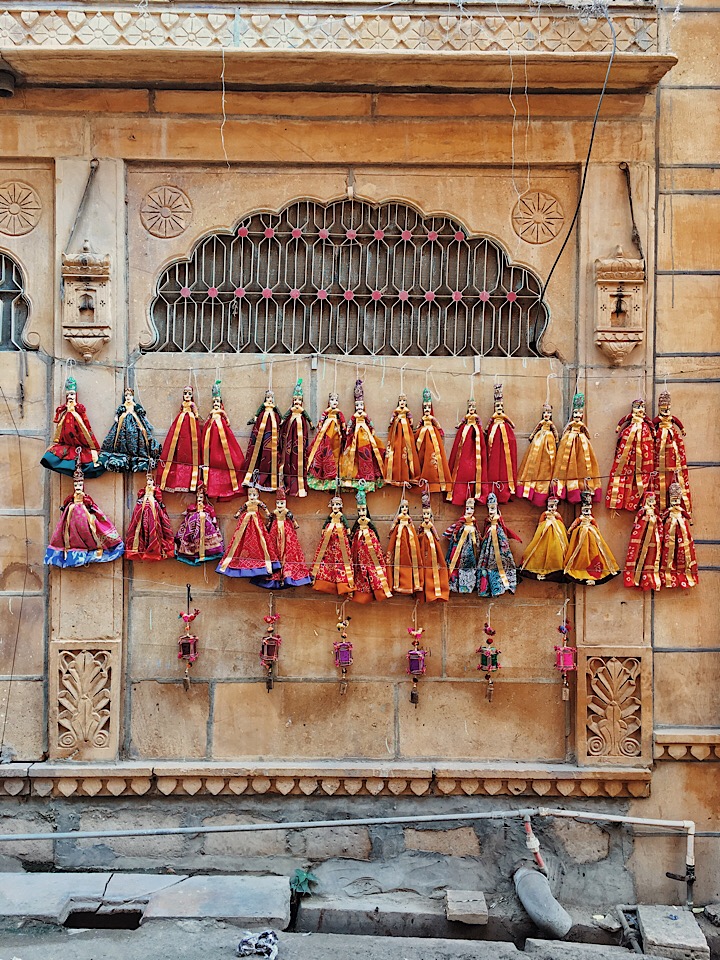 I hope to come back to Rajasthan again one day. I have definitely fallen in love with this state – and I never expected I would feel so.