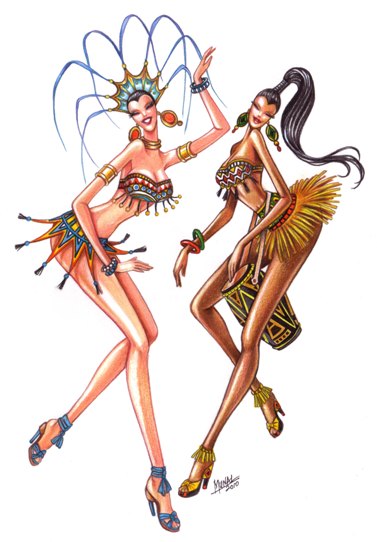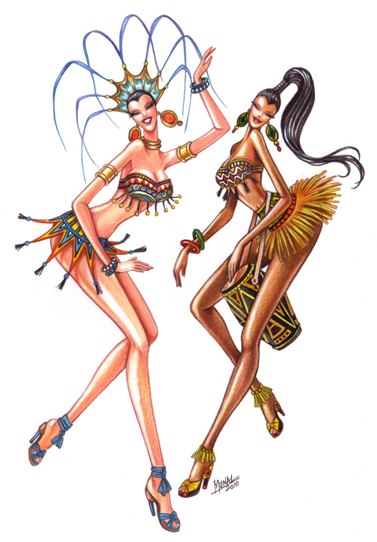 Finally, after a really long wait, I found out that my illustration is uploaded on the Marie Claire Concurso site. Phew! I was absolutely anxious before, checking my mails every now and then. The Marie Claire competition is open to anyone around the globe to submit a fashion illustration under the theme 'Ethnic'  for the Spring Summer trend of 2010. One of the conditions is, that it should be drawn only by the natural skill of one's hand – means you cannot use any computer software to create the illustration. There are almost a thousand illustrations sumbitted, and I am representing Maldives-in fact I am the only Maldivian at the moment !  The winner gets a scholarship to study a summer course on Illustration – Idea, Concept and Image with a 100% grant which also includes accommodation. There will be three winners and their illustrations will be published on the Marie Claire magazine, June and July issue.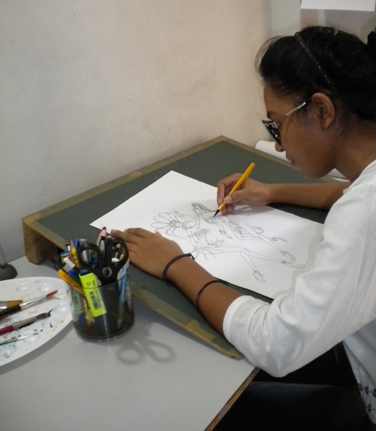 Well, here's me working on the sketch some weeks ago.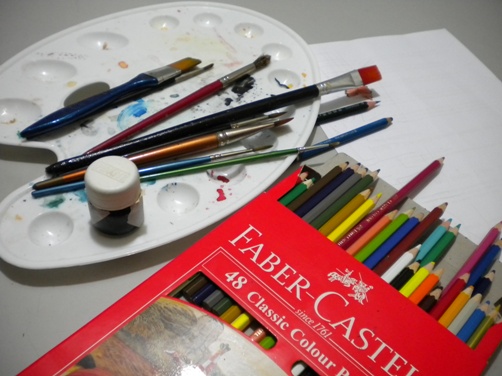 My mediums were pencil and water colors. The inspiration behind my work and how I visualize the 'Ethnic' Spring Summer trend of 2010 is written on my page.
So my dear Famushu readers please vote for me and drop a comment. I need your support to win this competition. A big Thank you for all of you who have already voted! And keep voting everyone!
xxx
Here's the link to my illustration page:
http://marieclaire.iedbarcelona.es/participation/ethnic-celebration_349.html