Hello everyone! Ah! Yes I am back again with some hot trendy news right off the fashion oven! This time the limelight is on the silk turban and turband!
(Please empathize with me on the amateur quality of this illustration, as this is the first time I've used adobe to color one of my works in detail) I always see the turban as an accessory synonymous with women who are confident and elegantly poised. I've posted here some pics from the recent runway collections and from the stylish streets of NYC and London.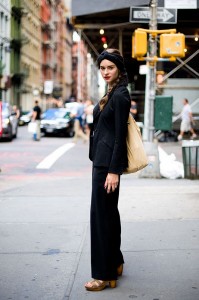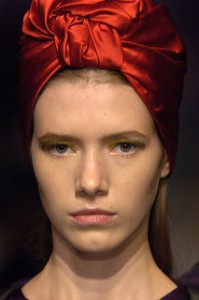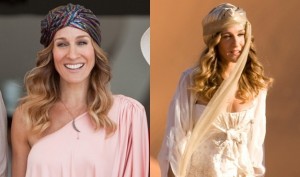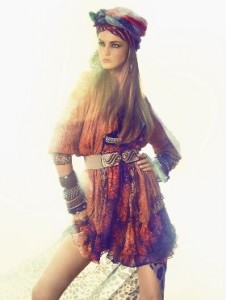 Pictures from here, here, here and here. Mind you, the runway and street pictures could be deceiving; the ladies could be all glowing wearing the turban/ turband but it is a difficult look to pull off, you need to accessorize carefully with the right garments, even tying the turban requires a bit of a skill and most of all… you've got to carry it well! You could donne a lovely balloon sleeve cotton shirt and black harem pants, accessorize your look with   a turban or turband and you will achieve a simple chic look! Before we get all carried away with turban styles let's take a short trip down fashion's memory lane. The turban is known as a classic piece in a woman's wardrobe.  Paul Poiret (1879–1944), known for his exquisite designs, dressed women in elegant silks made them feel confident and beautiful; he often used the turban in his designs and j'adore his illustrations of Persian princesses in starlit nights…sigh!
pics from here, here and here. Turbans were a must-have accessory in the 70's and the 80's as well. So that's it from here now, hope you will try out the turban! 🙂 If you need help in styling a look with a turban don't hesitate to bug me!