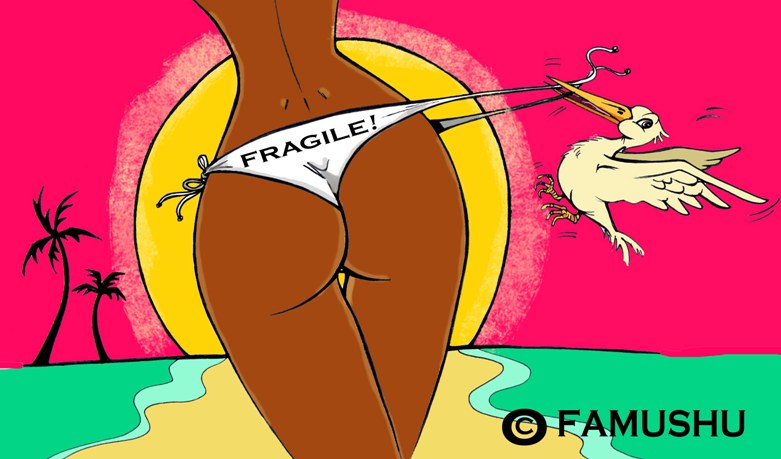 Rio Rio Rio! The first thing we think about when we say Rio is the Rio Carnival; the colors the feathers the glitter, intricate masks, grand floats and the beautiful carnival dancers! Oh! and let us not forget that Brazil always leaves a sunny image in our minds, with the waves breaking onto a sandy beach drenched under a warm yellow sun and the women in skimpy bikinis strolling about…sigh. Perhaps that is why the swimwear edition of Rio Fashion week is most anticipated, non? Rio Fashion weeks are in fact always different, the colours are brighter the models, curvier and there's a general ring to all the collections that seem to collectively cheer "Brazil La La La Laa Braazil!" 😀 Alas, I have never posted swim wear on FAMUSHU before and this will be the first of it's kind (and psst… I know it's a bit late to talk about swimwear fashion week, pardon me this time 😉 ). Swimwear has come a really long way from the early Greek times and its twisted and turned to take many forms design-wise,  that I'm preetty sure the alphabet for different design concepts and styles have run out! Alors, one Brazillian designer in particular blew me away with the sophistication she plays with her swimwear: Lenny Niemeyer. This talented designer who started off as a landscape architect is today, the most sought after luxury swimwear designer. Lenny's recent 2012 collection just blew me away, it was sensuous, oozing sophistication and  'luxury' was clearly emboldened. I love the way she played with the colors and design, it was cheerful and reminded of the sea and the Brazilian rain forest.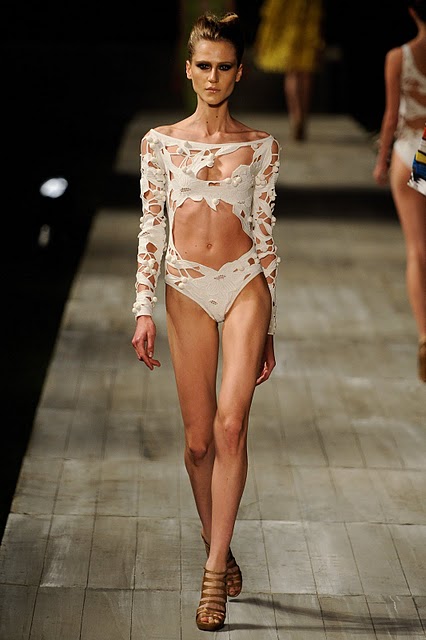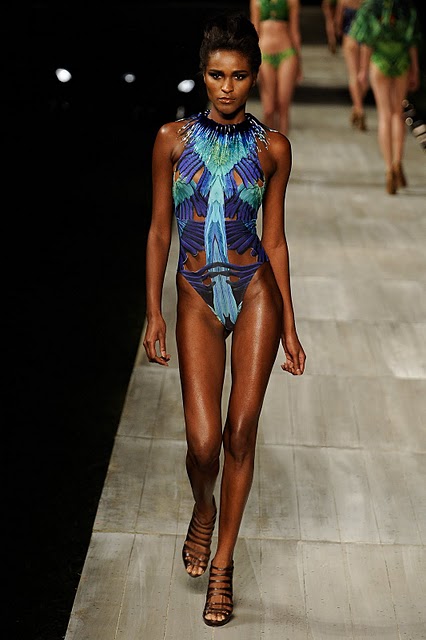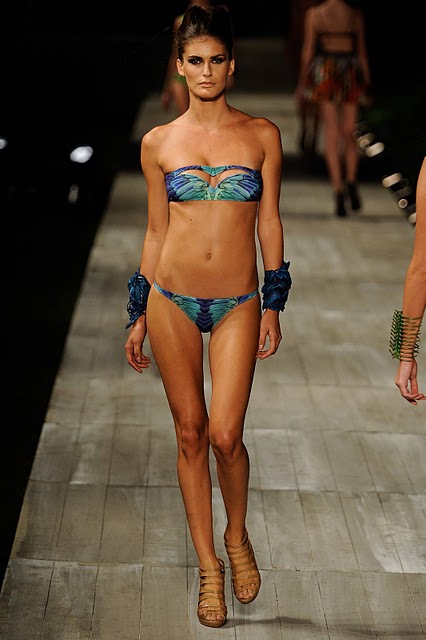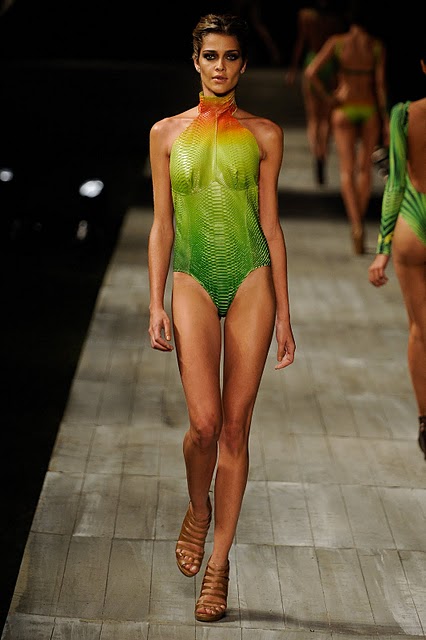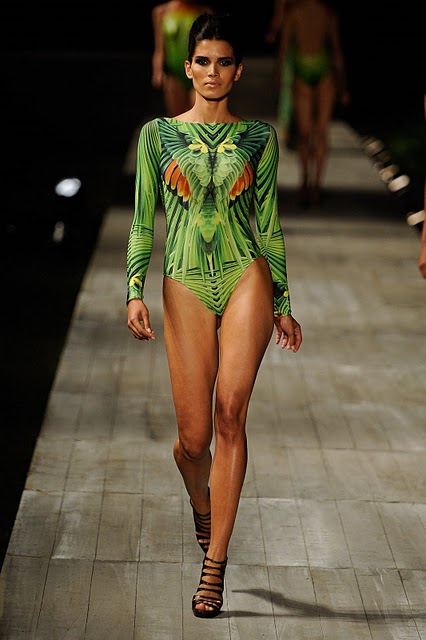 The haute couture cuts appeared flawless as it played to synchronize with the prints on the fabrics. Plush swimwear quotes :Â  "The use of new technology also stood out, particularly with the incorporation of the laser-cutting technique (e.g. precision-placed slits within the feathered patterns), as well as the textured snakeskin in some suits". Take a look at the outfits closer, there is detail – not too much, just enough to keep the customer wanting more.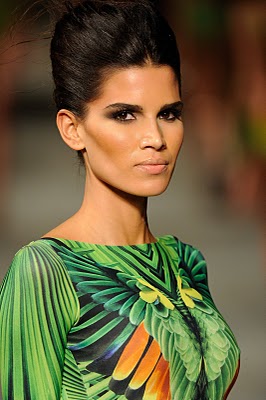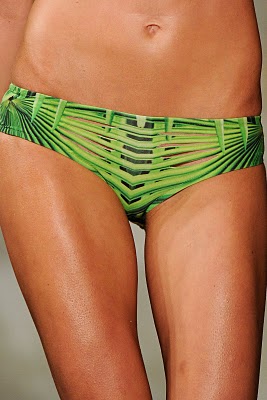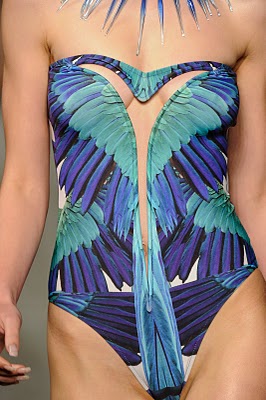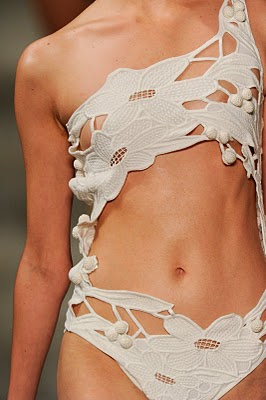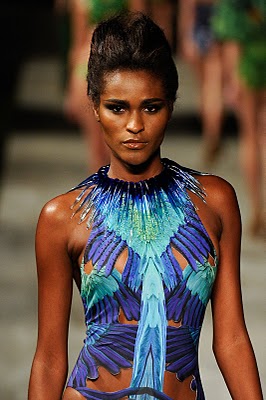 Imitating glass spikes and spines, the jewelry for the show was unique and played a huge part in maintaining the concept.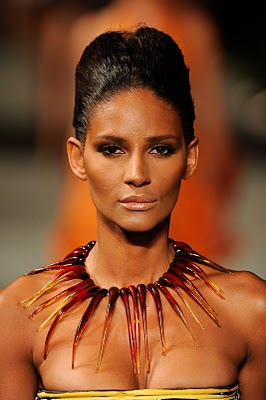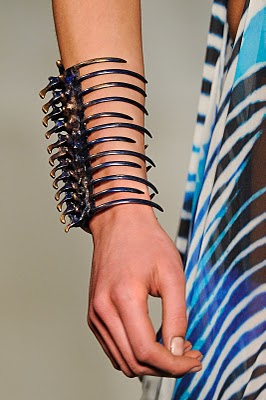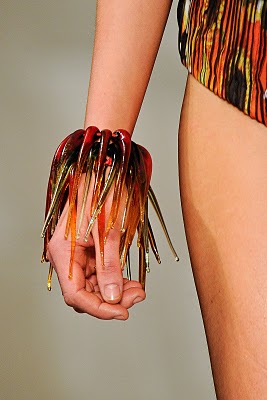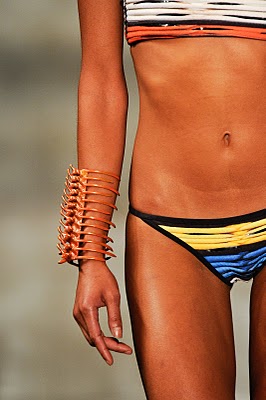 Further on, there was a reasonable array of options to choose from,bikini's, one piece swimsuits, skirts, shirts, maxi's and more.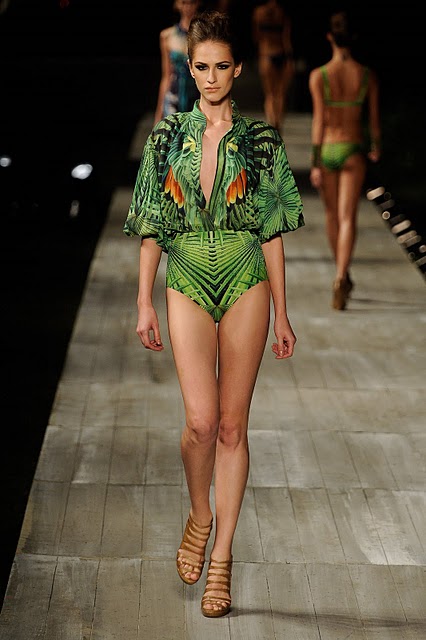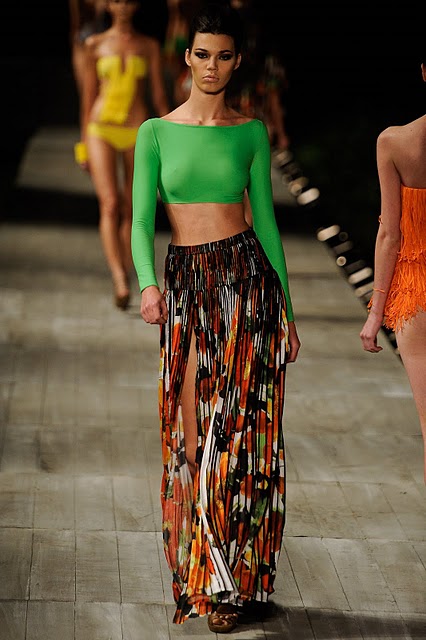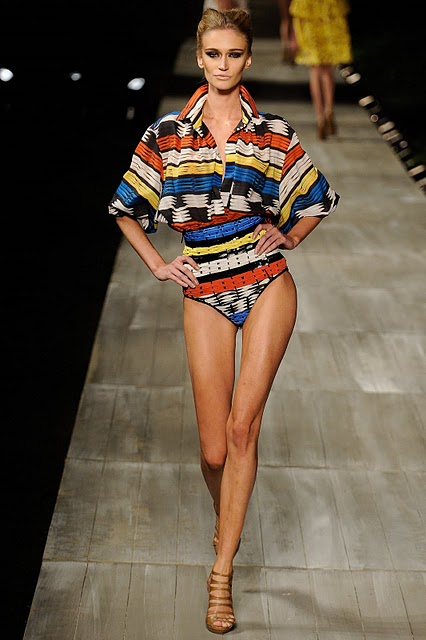 Wishing Lenny Niemeyer all the best and a happy 20th Anniversary! 😀 images from here