I have always loved jewellery and making them has always been a passion for me, besides designing clothes and illustrating that is. Although, I haven't done any professional jewellery designing as yet,  it is a small scale/ home made thing for me at the moment (you must have already seen by now, the accessories I made posted on Famushu). I remember, my dad making small bracelets with beads and leather strings and I would sit beside him watching him carefully arrange each bead. I suppose that is how I really got inspired and got into making little ornaments on my own. Today, I manage to  get some time off and do research on what is hip in the accessory world. And as I was googling I spotted the works of jewellery designer Rachel Roy, she is quite a celebrity and was re-known as the wife of Damon Dash the hip hop businessman (they are now  divorced after a 4 year marriage). Her designs are worn by many celebrities and featured on magazines like Harpers Bazaar and Marie Clair.
Her site  Rachel Roy has some really lovely accessories along with her clothing line. The necklaces and earrings shown  had this look of modern coolness, I loved the spiked earring and necklace especially. Her collection definitely had a punk twist in it. I've posted some pics below for you to see. 🙂
Necklaces by Rachel Roy. I have a big crush on that dark silver spiked one – it's coolness is at nirvana.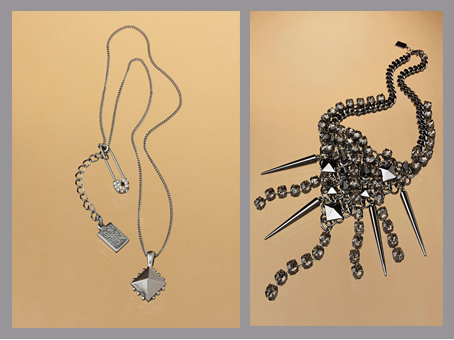 These are so funky and lovely-spread the peace and love eh?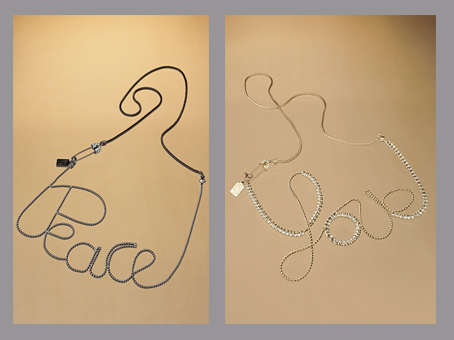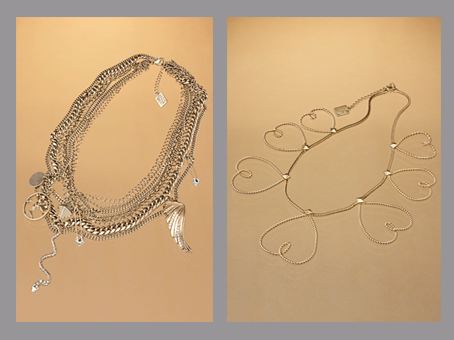 Her earrings are so cool and elegant. I am sure that any girl would want a piece from her collection.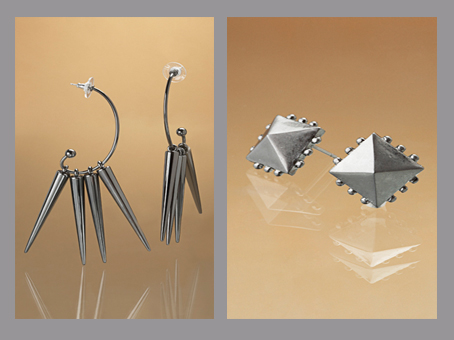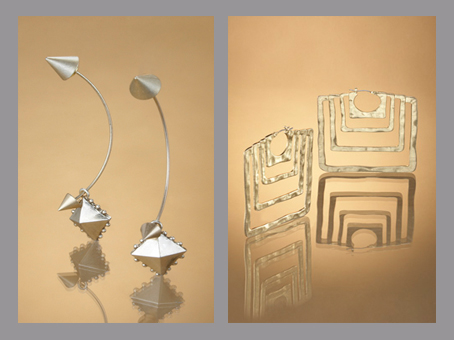 Rachel Roy is and looks like she will be the queen of jewellery designing for the many fashionable years to come. Her ever youthful collection is an inspiration to me and for other fashion students too.  To work with her would be a dream opportunity for sure 😉