Whether you are headed off to Cuixmala, Cuba or Bali, sunny mornings and balmy nights are definitely on the list. The current fashion scene offers a slew of styles but there is one main piece that keeps popping up every year. The white blouse has appeared in different styles every year, this time it came as the milkmaid blouse. And model-of-the-moment Bella Hadid was first to kick-off the trend, soon the cool kids on Instagram followed.
The classic milkmaid blouse involves a ruched bodice, puffy sleeves, a sweet heart or square neckline. We have also seen a recent surge of milkmaid blouses on every popular shopping platform.

The ultra feminine blouse can be worn in a number of ways. If you are headed to a music festival then offset the pastoral girliness with chunky boots and a studded leather belt. Or balance the plisse with wide linen pants. When I got hold of a milkmaid blouse, I paired it with a colorful ethnic skirt. After wearing cargo pants, jeans and athleisure looks, I felt like this was a refreshing change – I felt very womanly, as if I stepped into the city after traveling from my village up on the hills. I have paired a chunky bronze bracelet that I got from ODEL, belt from ASOS, River Island wedge shoes (that were extremely comfortable!) and earrings from Famushu Boutique.

A special thanks to photographer Zee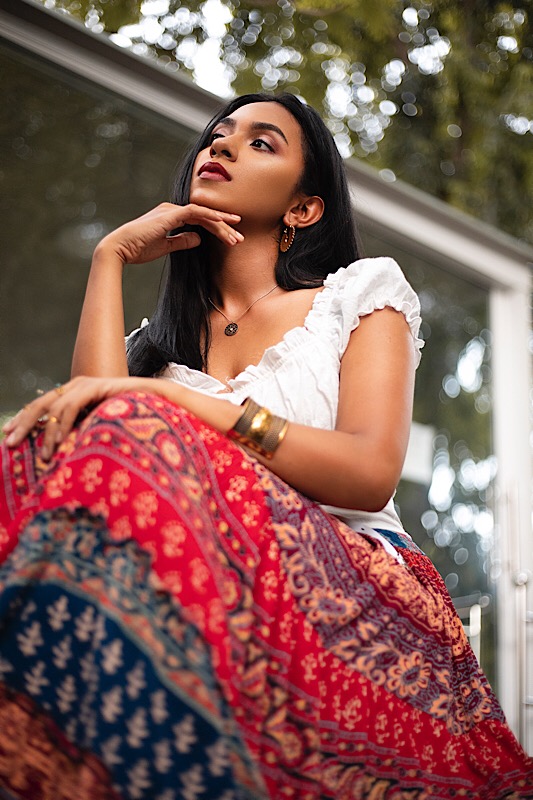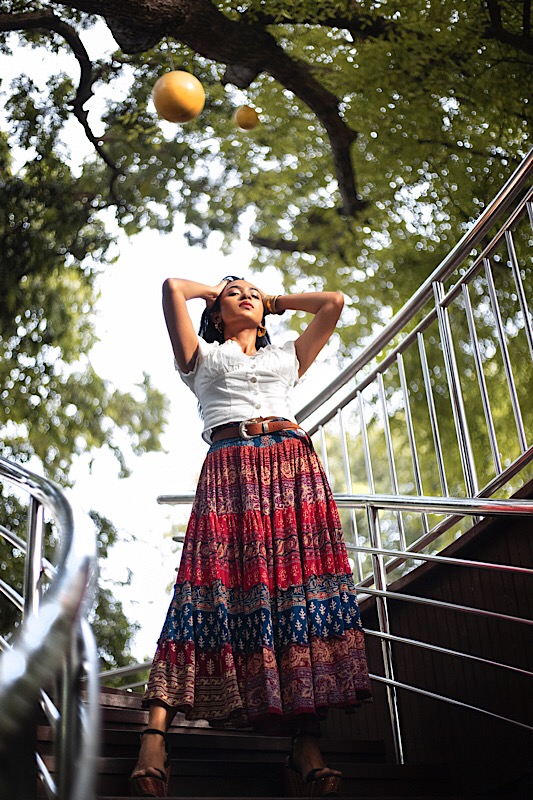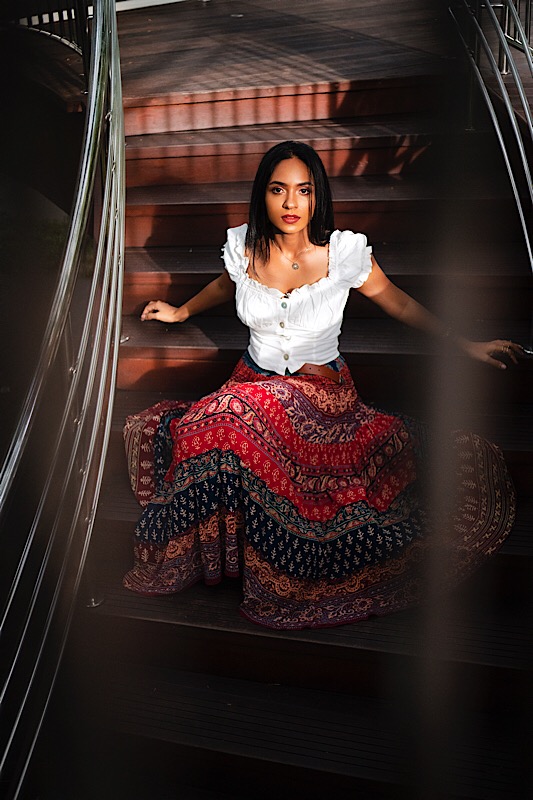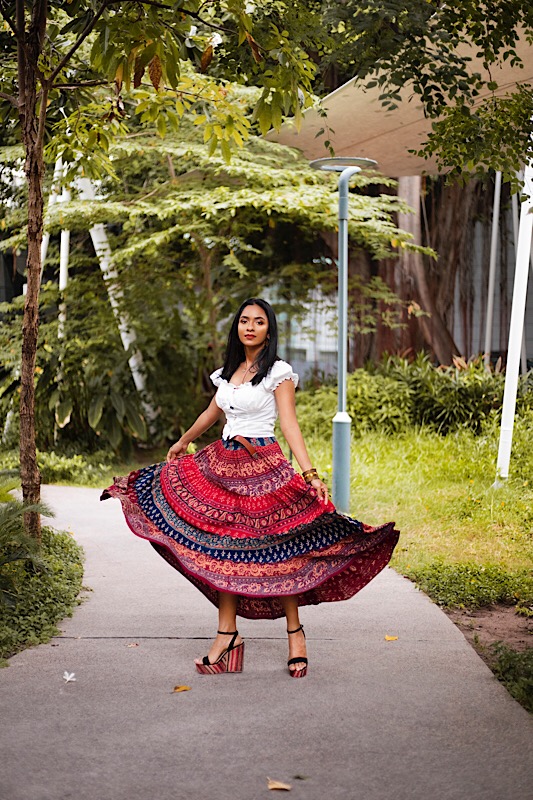 All images are a copyright of Famushu and no image or part of it must be used without the prior written permission from the author.