ANOTHER MONOCHROMATIC LOOK WITH A LITTLE TWIST !
I think a monochromatic look is one that can be worn by anyone. There is no skin tone, body shape or gender that doesn't suit it. You could play with the craziest, brightest colors like canary yellow, electric blue or siren red and neutrals like beige, dusty grey or khaki. You could also extend it to accessories and even make-up. This is also one of the few modern-day looks that has the potential of being a classic.
For this look, I chose a dusty pink. The oversized shirt from Pull and Bear felt amazing on me, I had the shirt unbuttoned up to my navel to show a little bit of skin and break the baggy look. I love the cargo pants from Pull and Bear, they were equally comfortable and fit me in the way I wanted it to. As for accessories; I had my ASOS shoulder bag, with it's cupid / Renaissance painting feel – it added a comical and fun touch to the entire look. I added hints of color and metallics to give a bit more character – like my nails which had different pastel tones on it and my jewelry which was mostly gold and I paired mismatched earrings.
While I was planning this look, I was inspired by the '90s female rappers like Aaliyah and Missy Elliott. Especially Missy's oversized style is something I've always admired growing up and seeing her videos. She had a very distinct style compared to the rest. I think one can feel as confident and sexy even in oversized or baggy clothing – and I think that's what Missy proved with her style.
All photos are taken by my very talented friend Maail (you can click to see more of his work!) We scouted this insane area in Kuala Lumpur, Malaysia, called Graffiti Street. And I was blown away by all the colorful murals found on the buildings.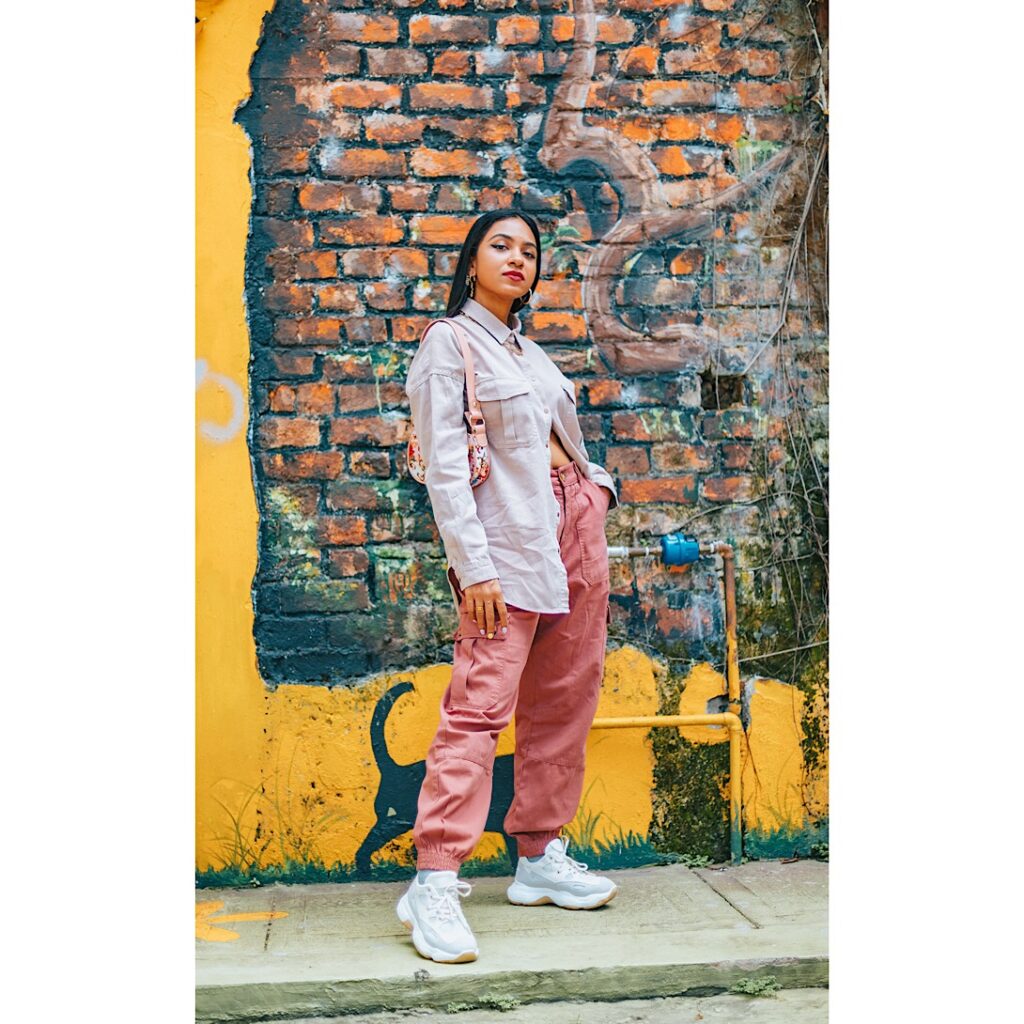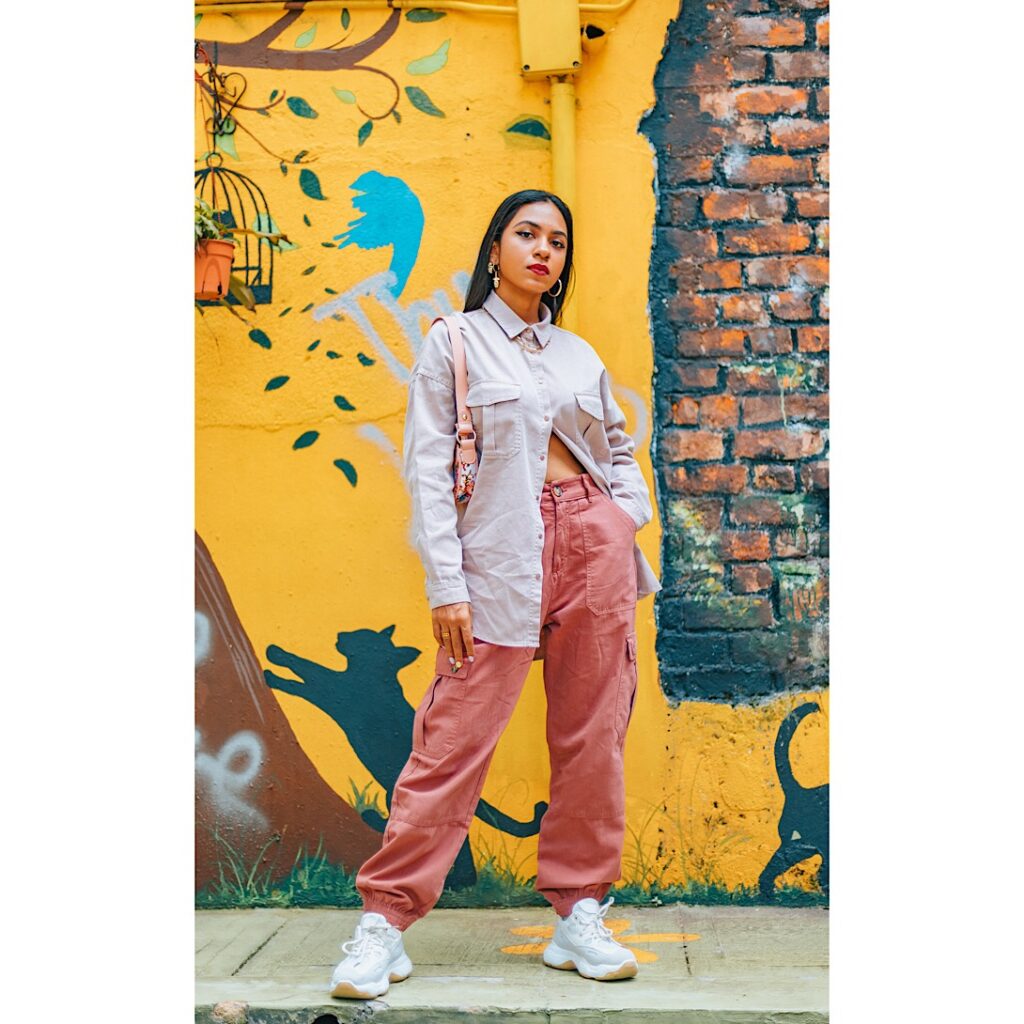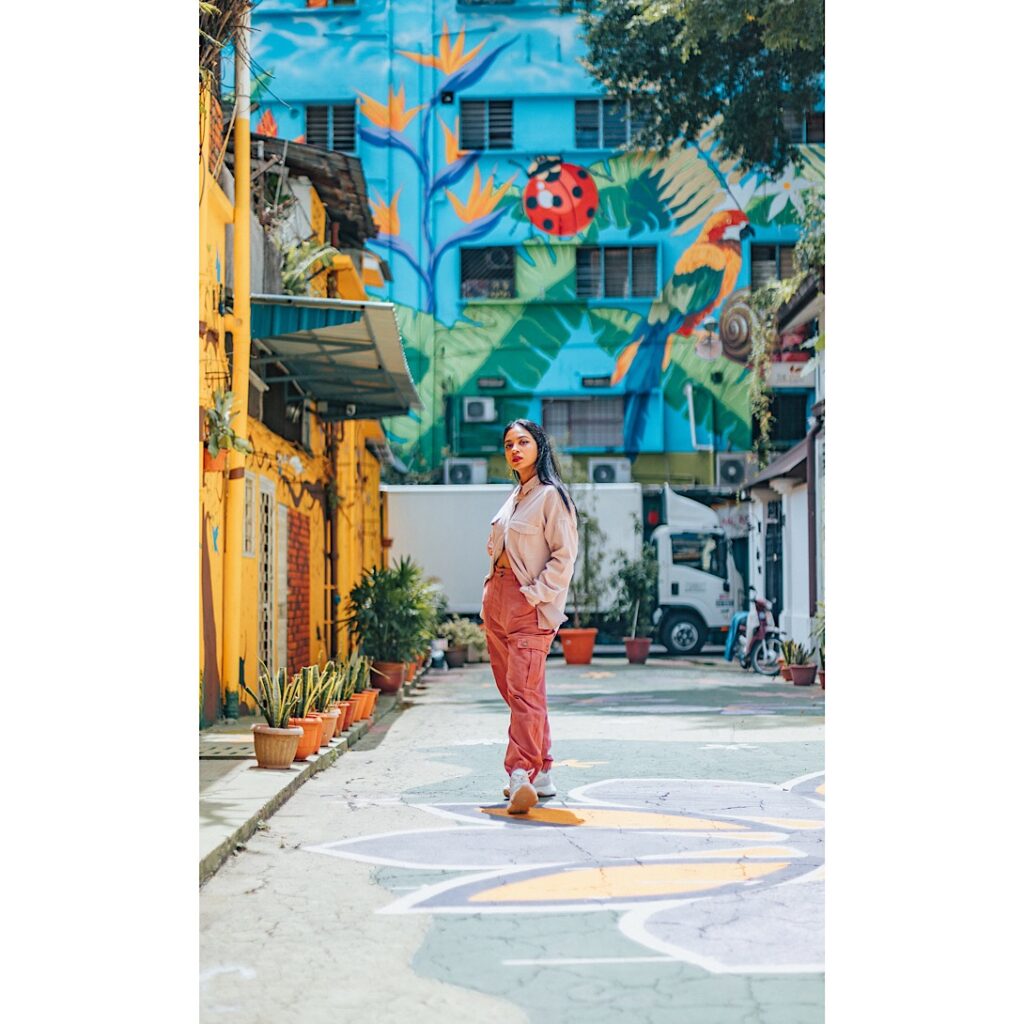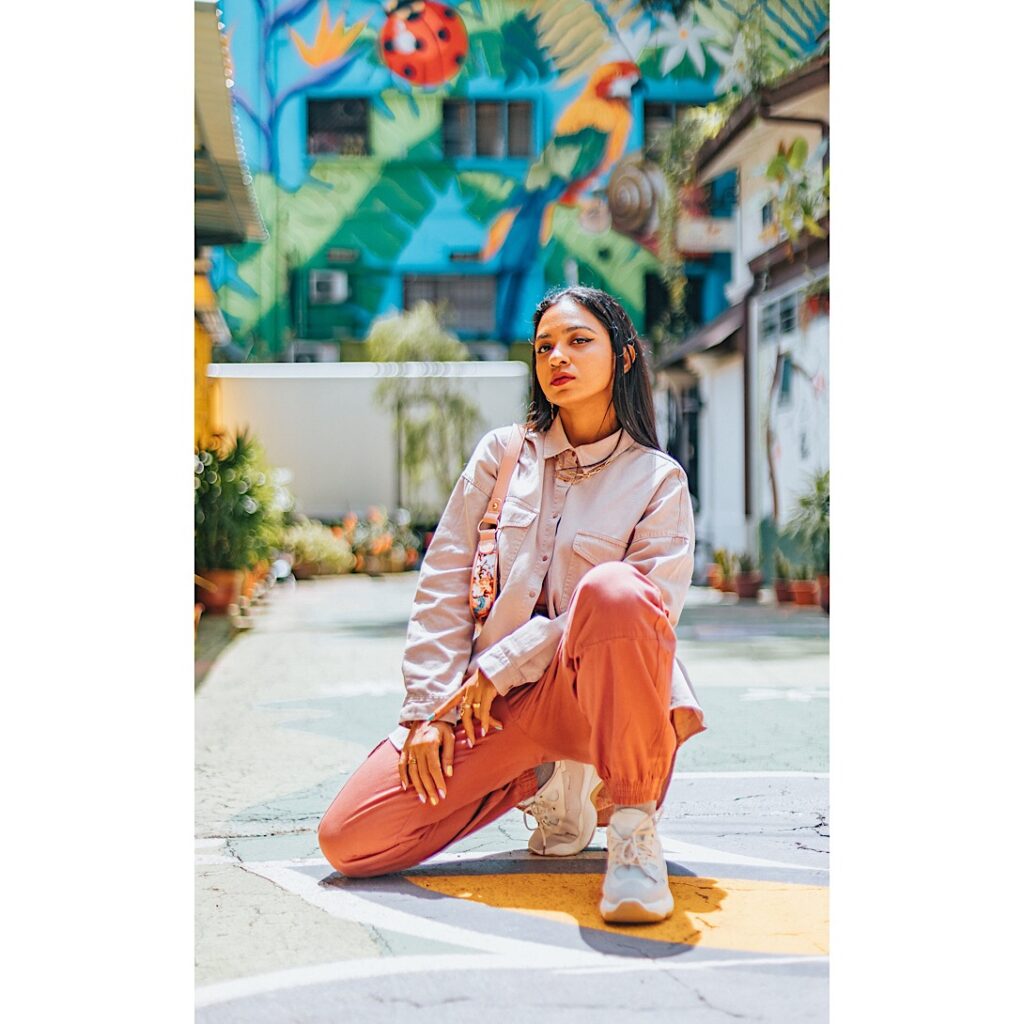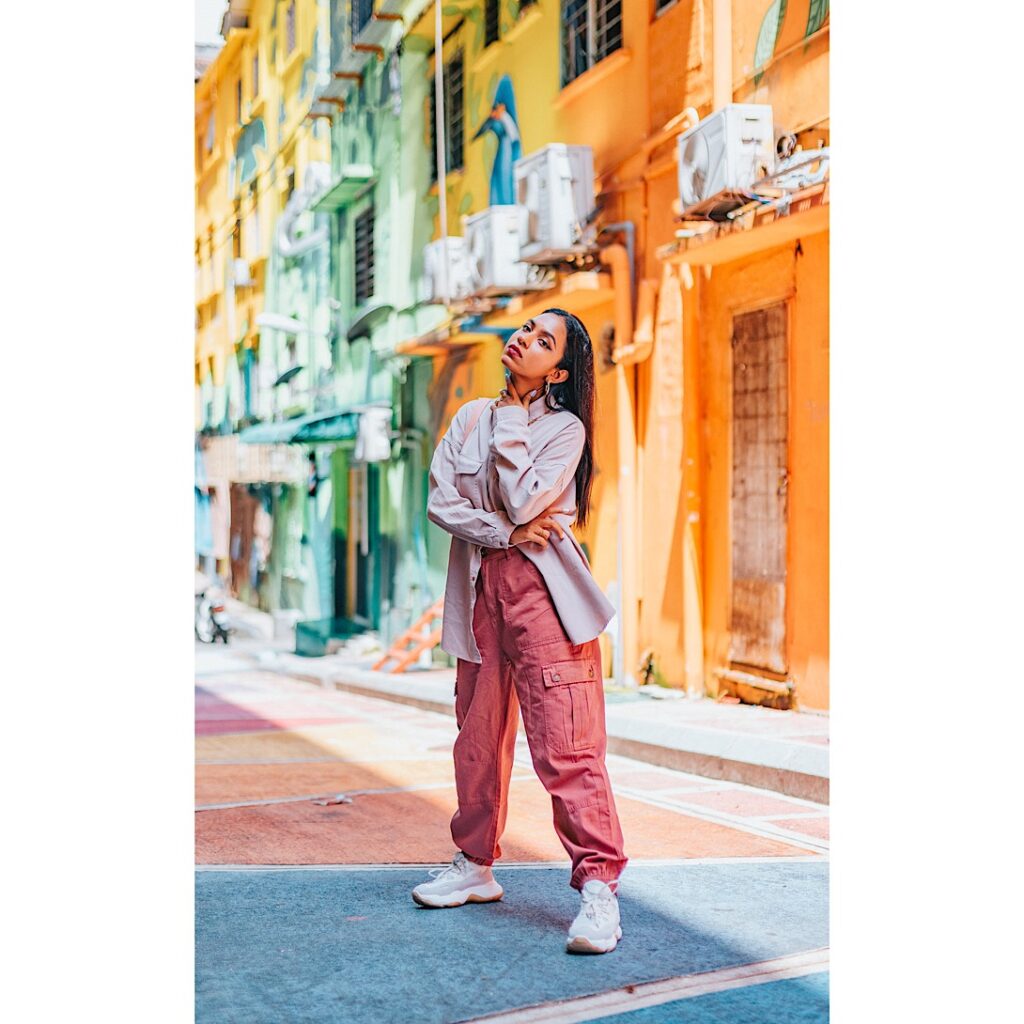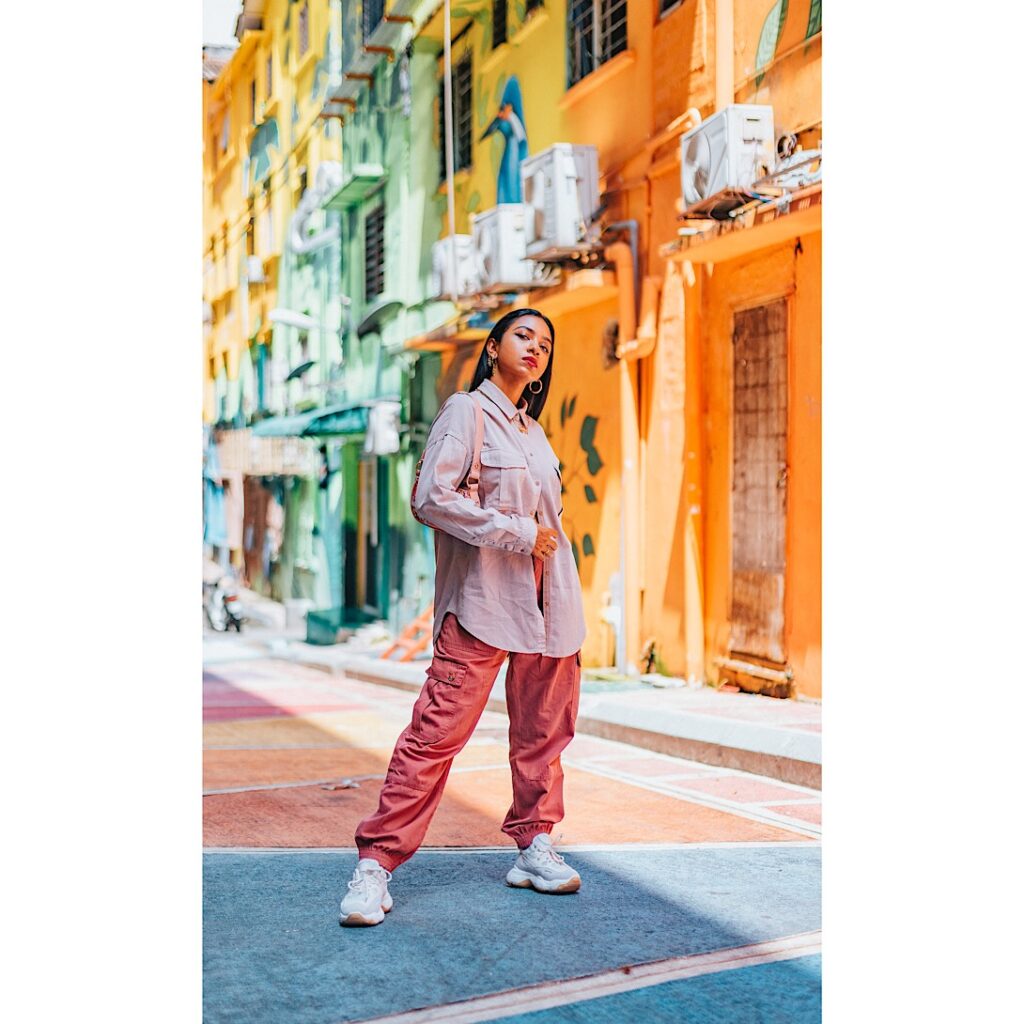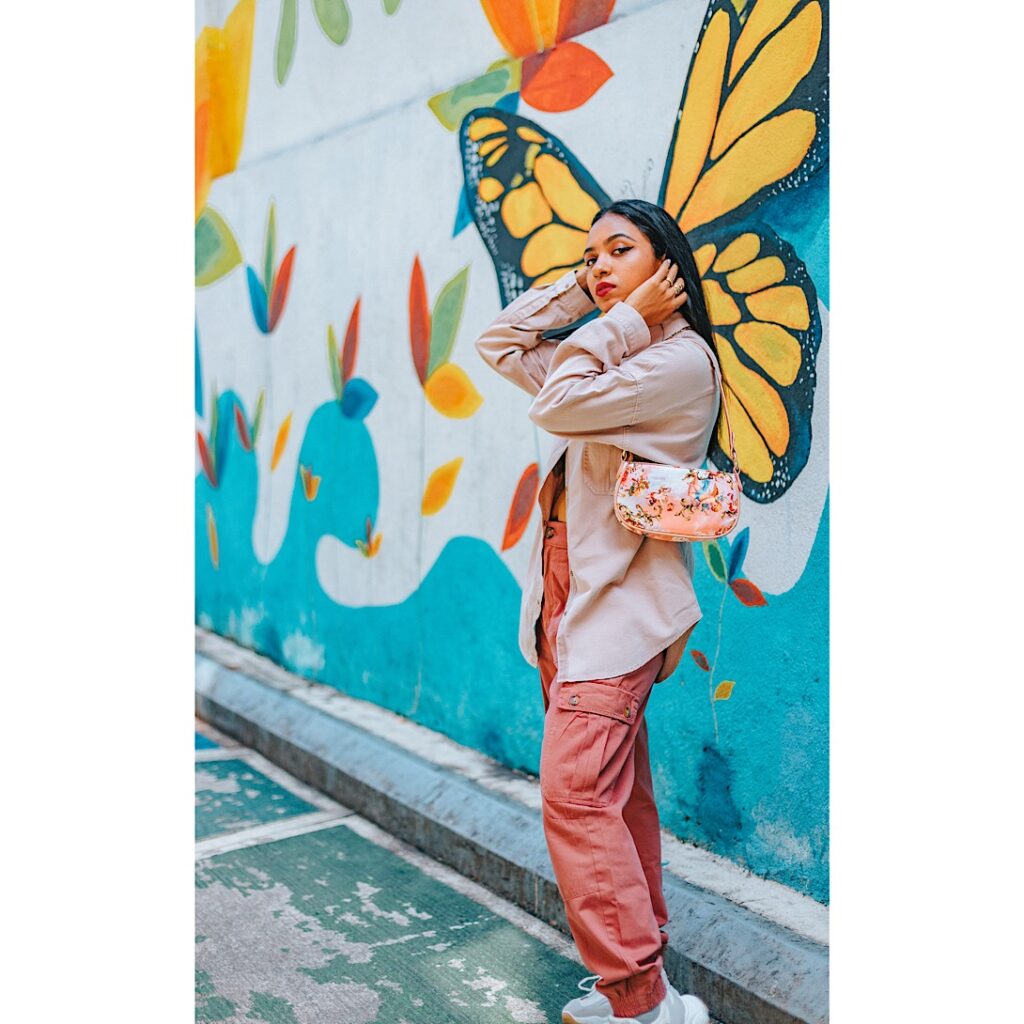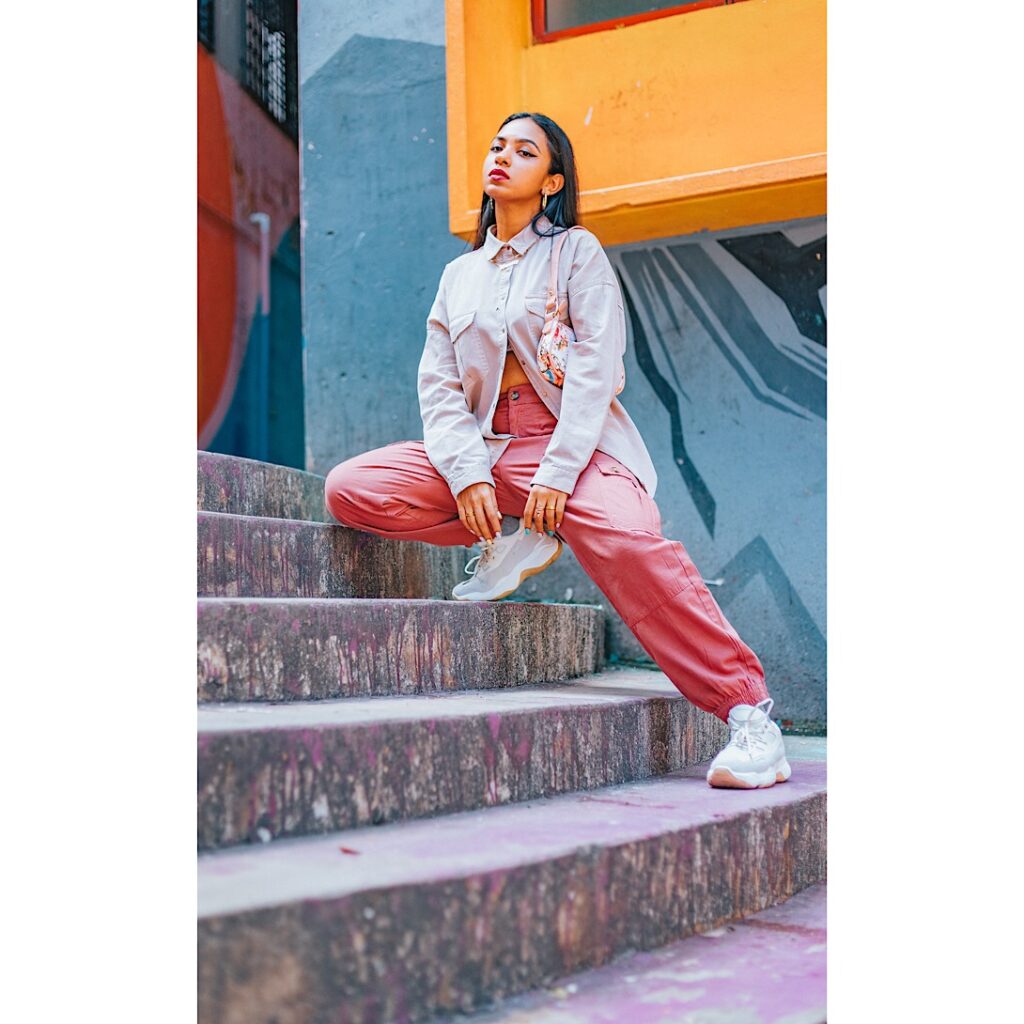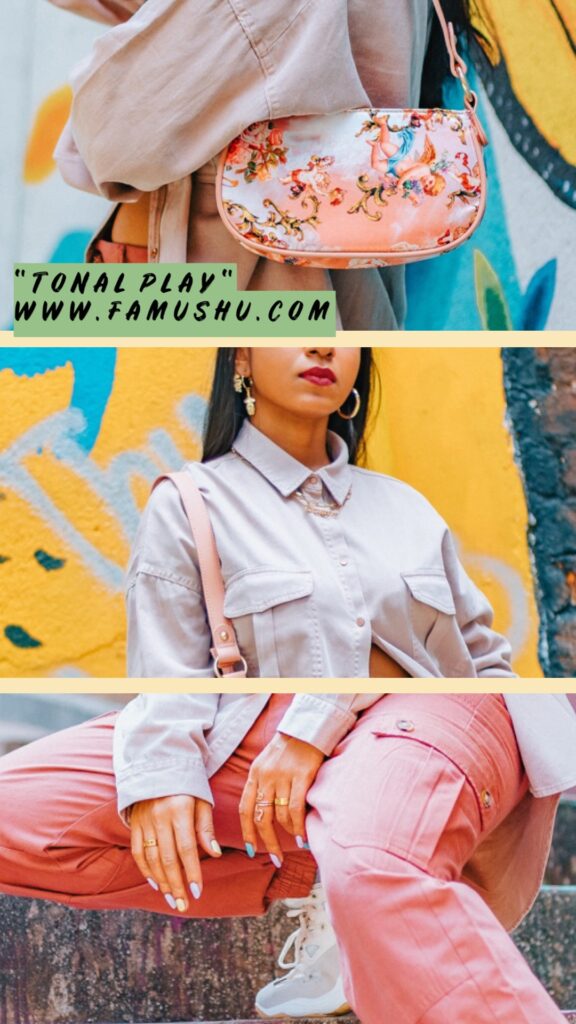 All images are a copyright of Famushu and no image or part of it must be used without the prior written permission from the author.