It is finally Summer! And you know what that means – time to get those flirty cotton dresses and bright swim suits out ! There is a plethora of Summer clothing and accessories in trend at the moment; from wicker accessories to wrap dresses (you can read about it here & here). However, most Summer pieces are not versatile (You can't wear that cute little cotton number in freezing Winter temperatures!), so having items that can be taken from Summer to Fall (even Winter) is an investment. And it is a real blessing when it comes in an affordable price range! One such item is the net bag.
The net bag has been an Instagram favorite since last year. Seen laid out under the warm sun with some fruits, a pair of sunglasses and a fashion magazine – it is the cheap-yet-chic 'It' bag people can't seem to get enough of. Often an 'It' bag requires extremely deep pockets and a long waiting list. But not this one. You could easily score one off Amazon for just $7 ! The market bag was seen every where from the recent fashion week to those Instagram beach photos. They won't get any sand in them and you could put your beach essentials or take it to work. If you are heading out for groceries shopping, just stow them away as an extra bag and use them instead of the plastic bags from the market – this is about doing your part to save the planet and doing it with style!
It goes without saying that you could use the net bag regardless of season! Pair it with your Chelsea boots, jumpers, jackets or as I have worn here – I put together this look to complement slightly cooler temperatures. I paired a black net bag with a thin long sleeved top with a cut-out at the neck, linen pants in neutral stripes, a pair of black suede kitten heels from ASOS and a baker boy hat.
There are so many ways to pair this versatile bag, let me know how you would do it.
You could also shop net bags from Famushu Boutique.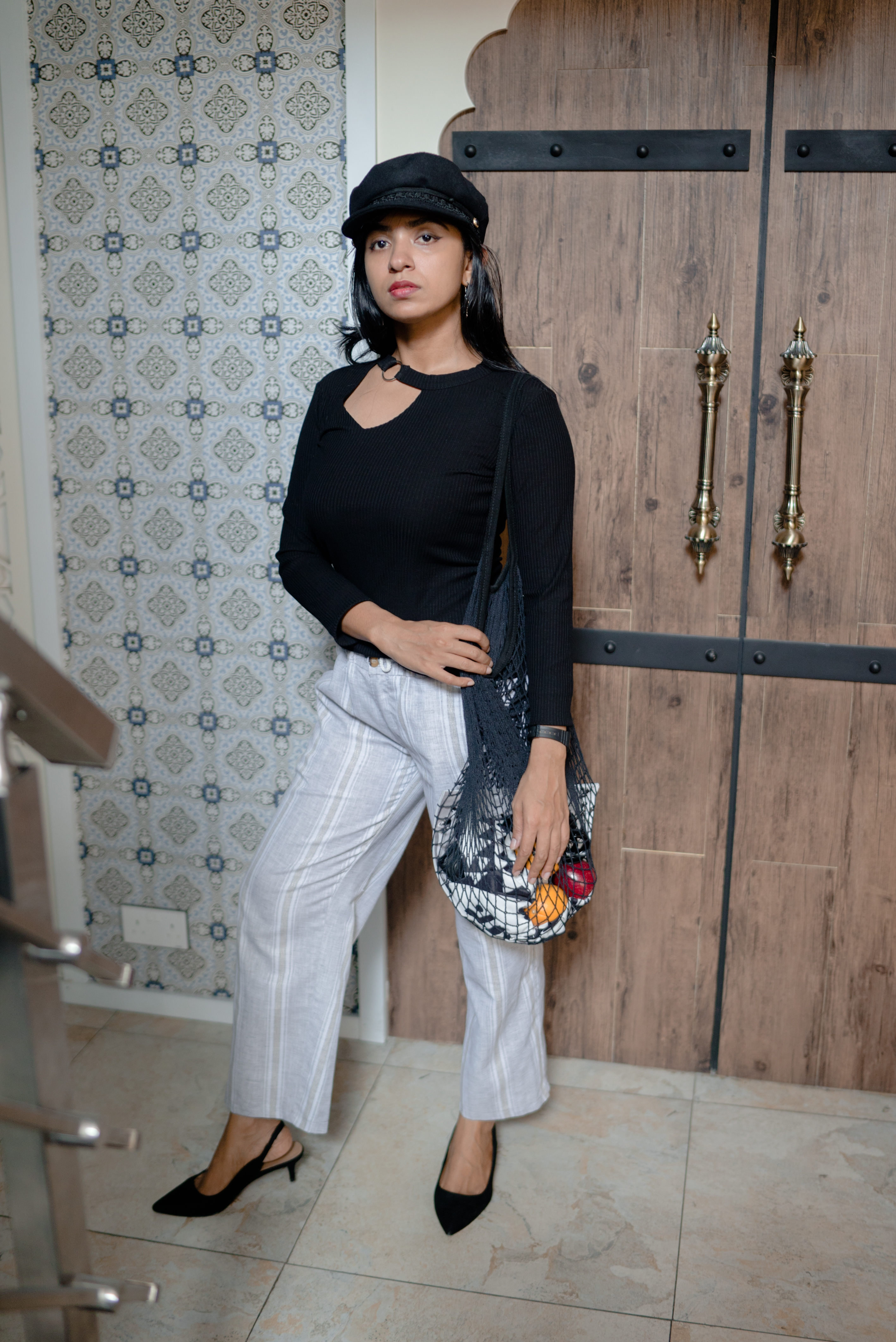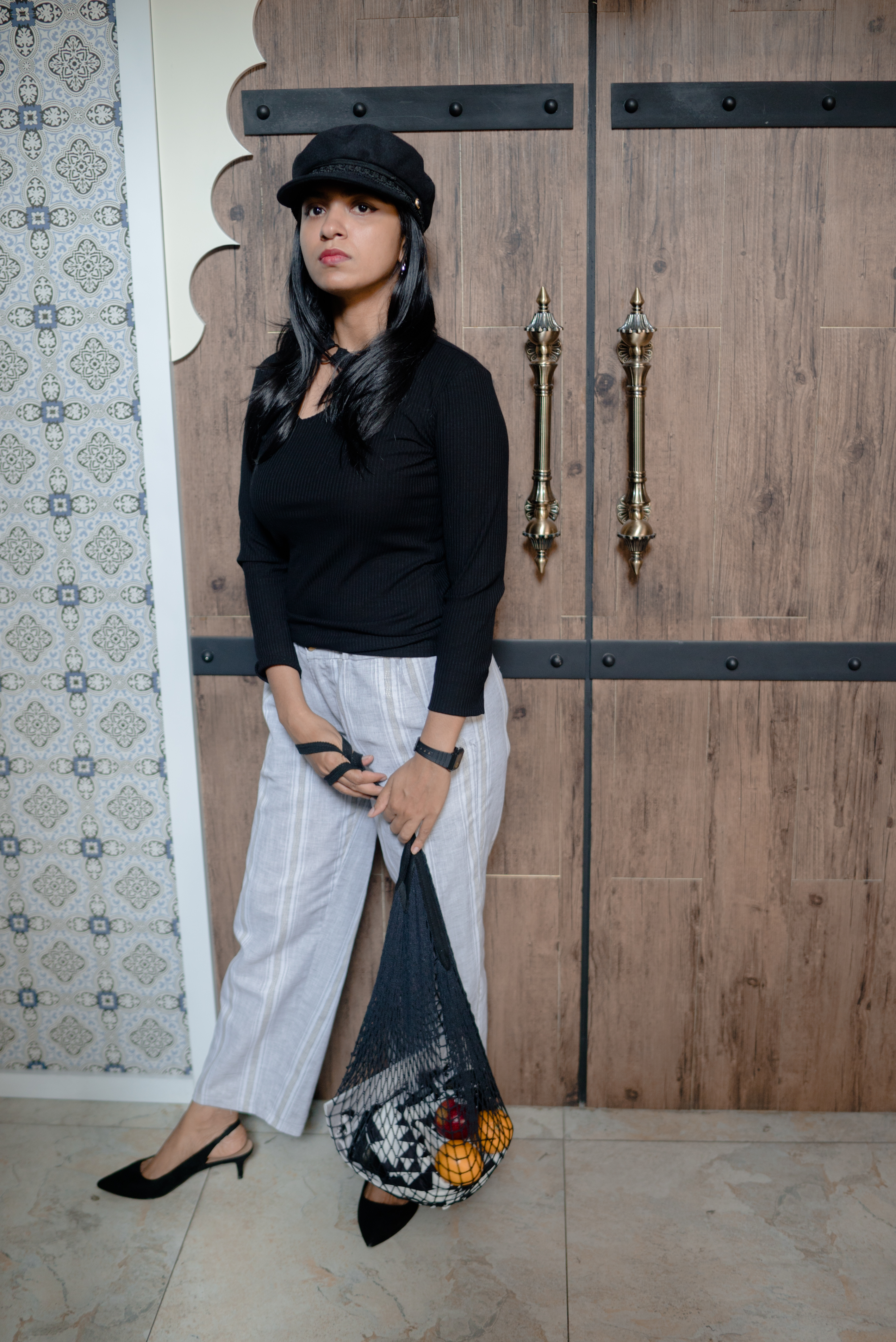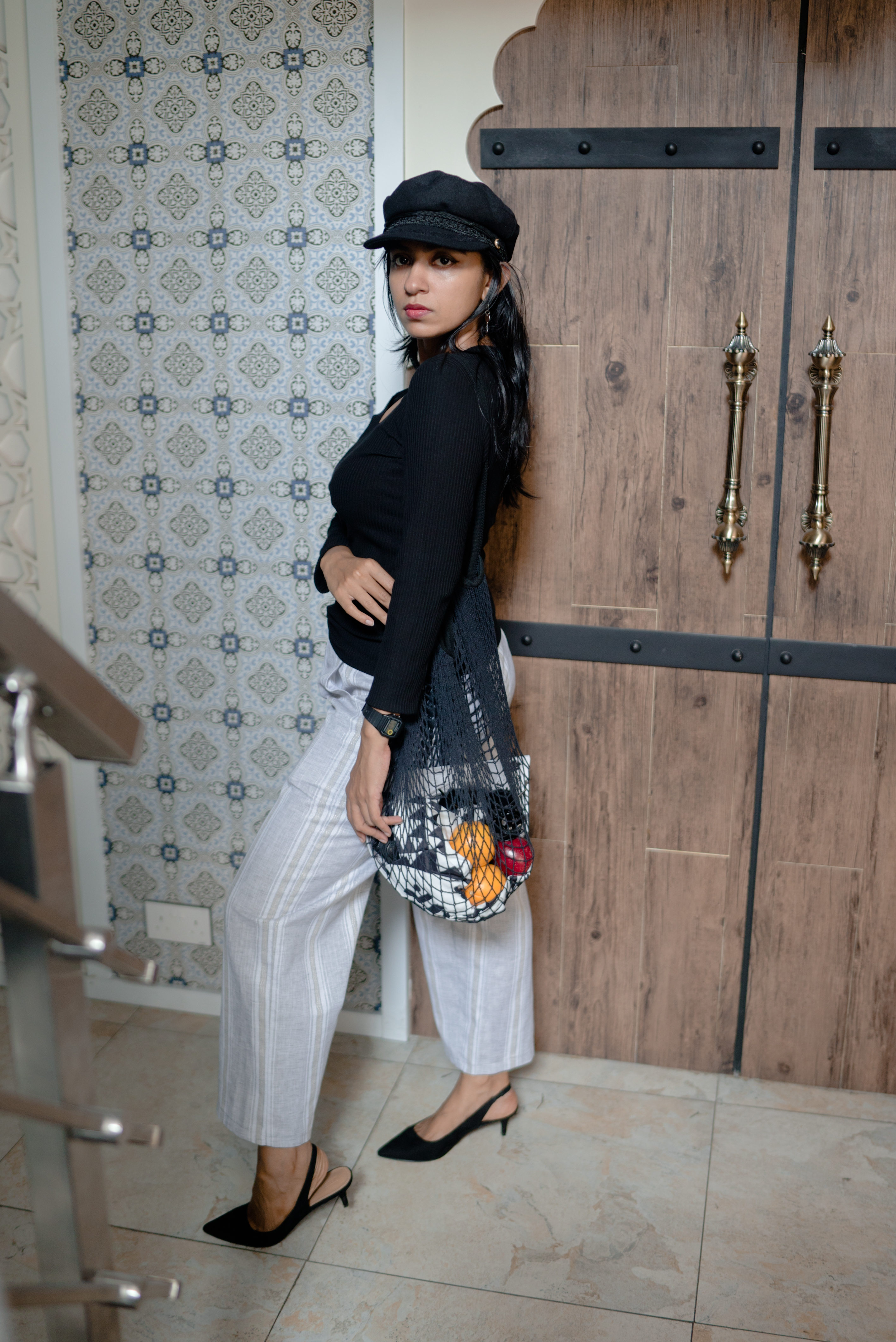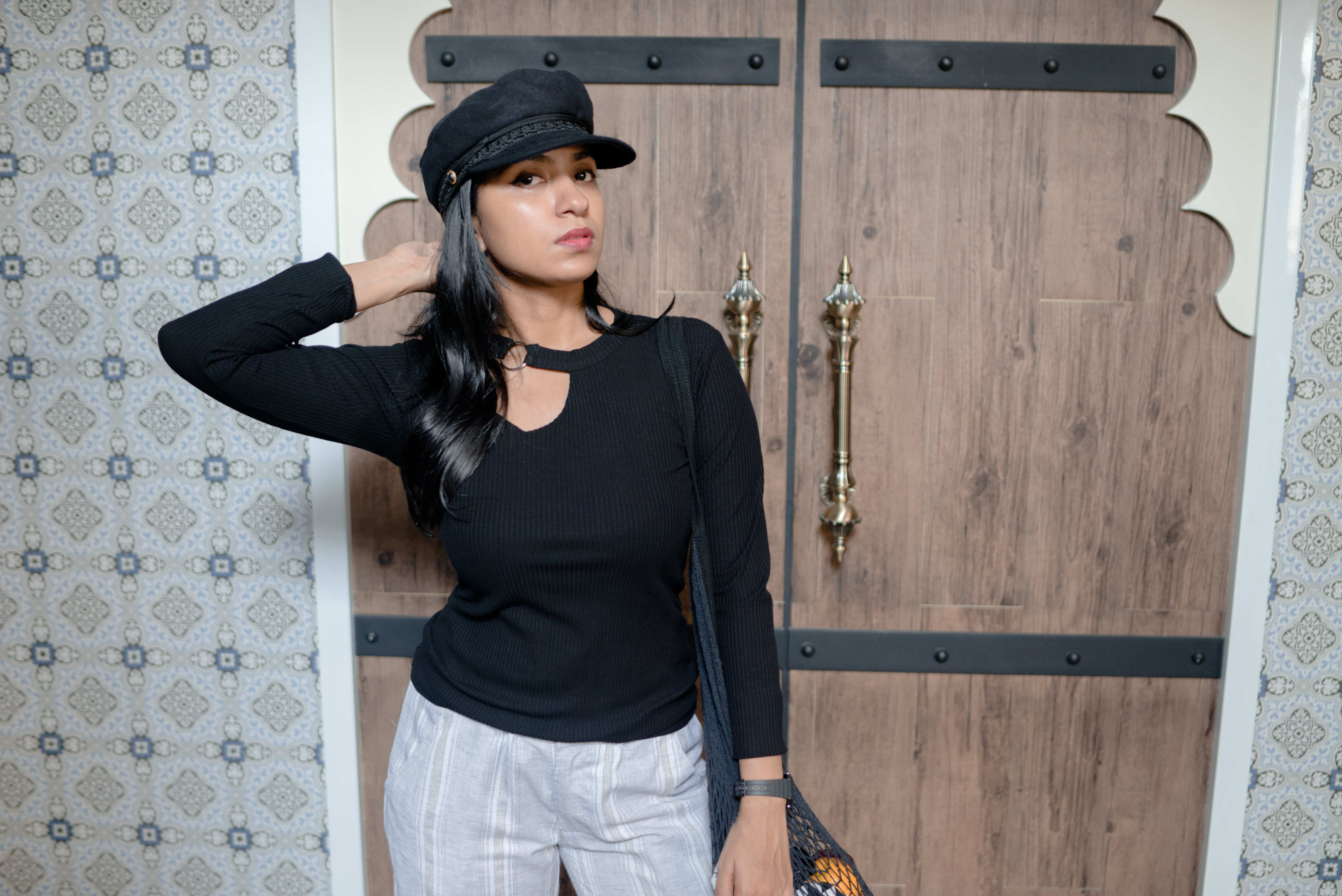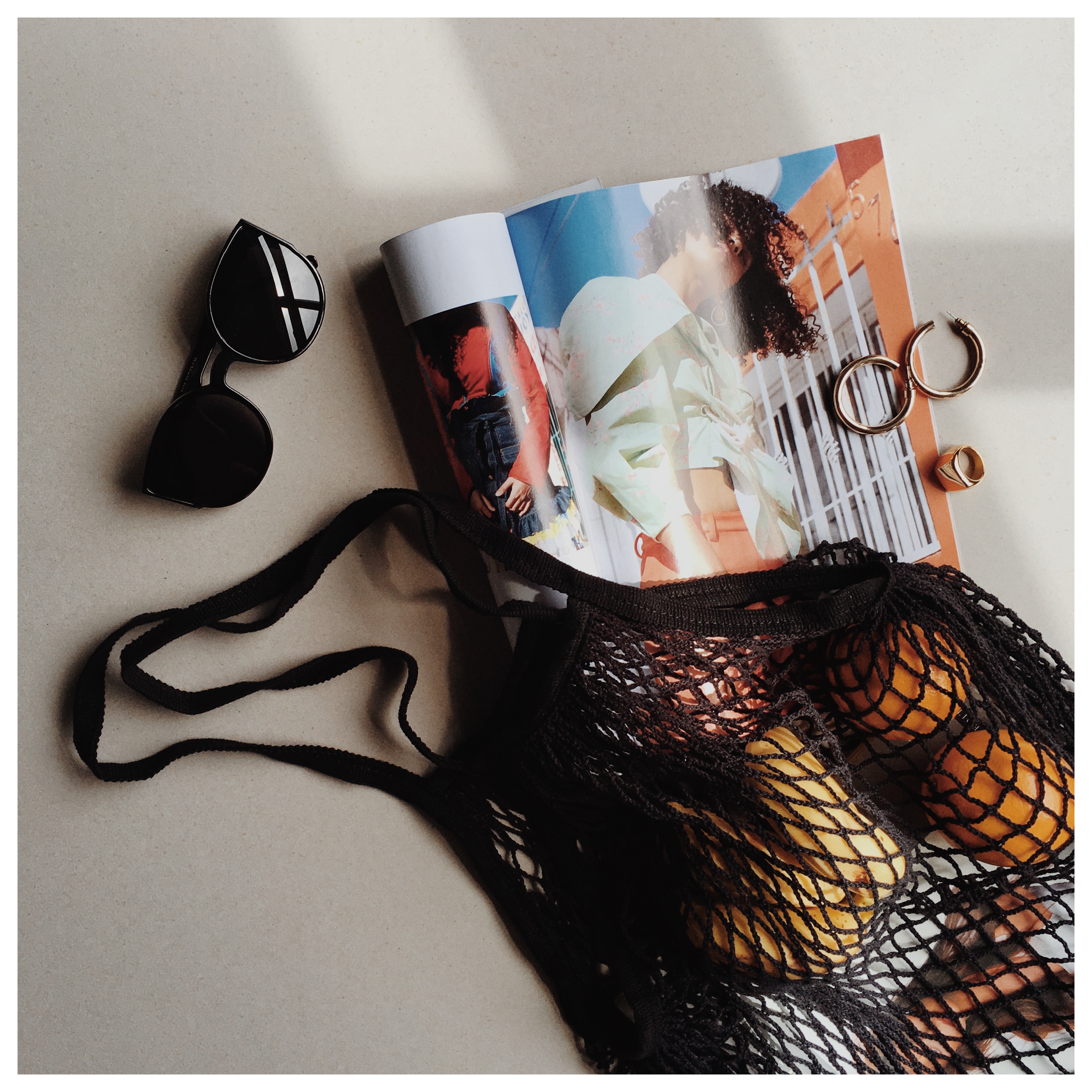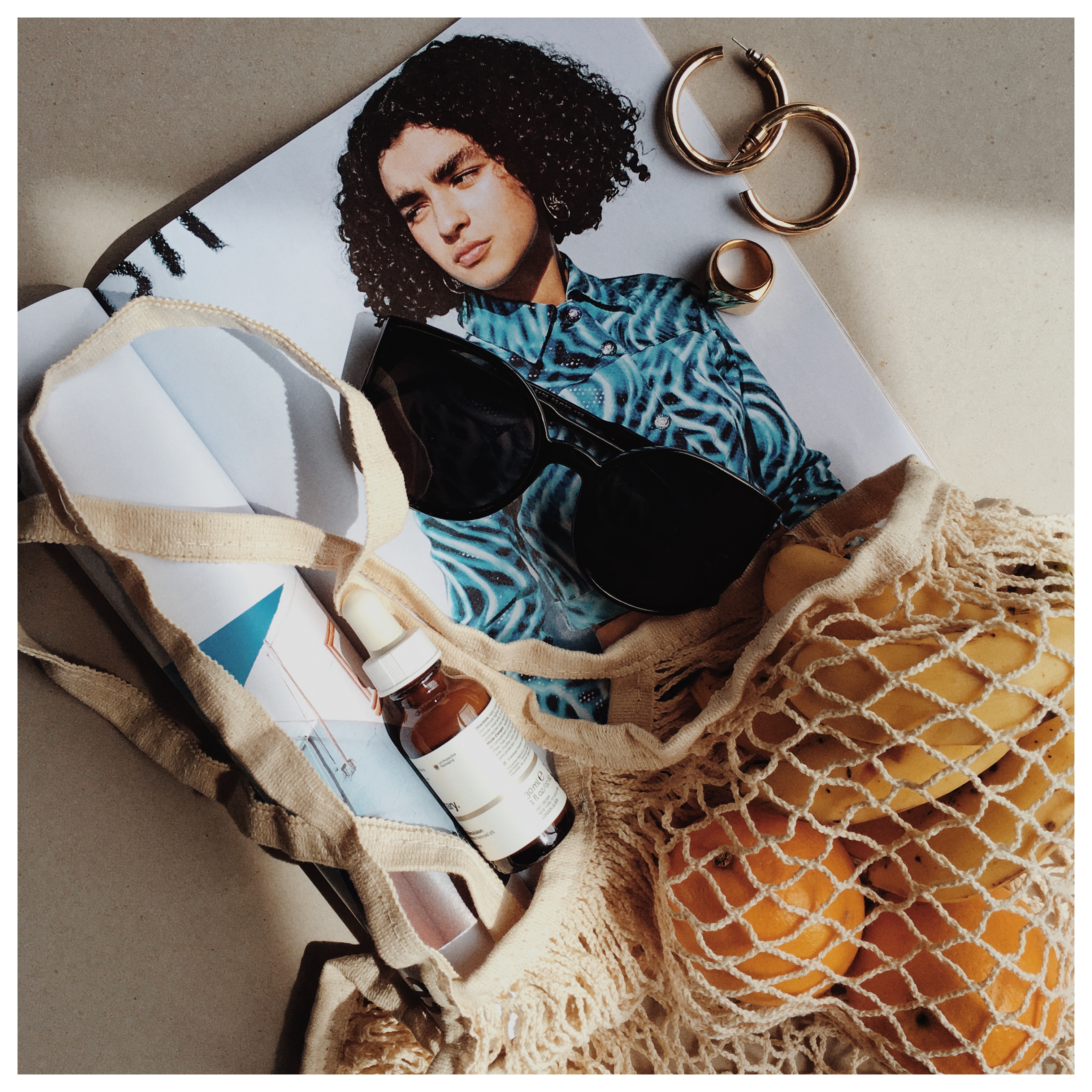 All images are a copyright of FAMUSHU, and no image or part of it must be used without the prior written consent from the author.