Lately fashion has been about reviving past eras and deconstructing classic wardrobe staples. The 90's and the 80's are still relevant today and shirts and skirts are deconstructed and remodeled like delicate Japanese origami. I got my hands on a lovely cotton blouse that can be unbuttoned at the shoulder to create a cut-out (or off-shoulder) blouse. And as I live in a tropical country, any kind of summer wear can be worn all year long. So this blouse with cut outs was perfect for a hot Sunday morning in November! I paired it with blue ripped denim jeans and leather mules from ASOS. I wore a Billabong black cap and braided my hair to add a pinch of athleisure to my look. So eventually, mixed elements from the 90's with current trends to create a chic yet effortless look.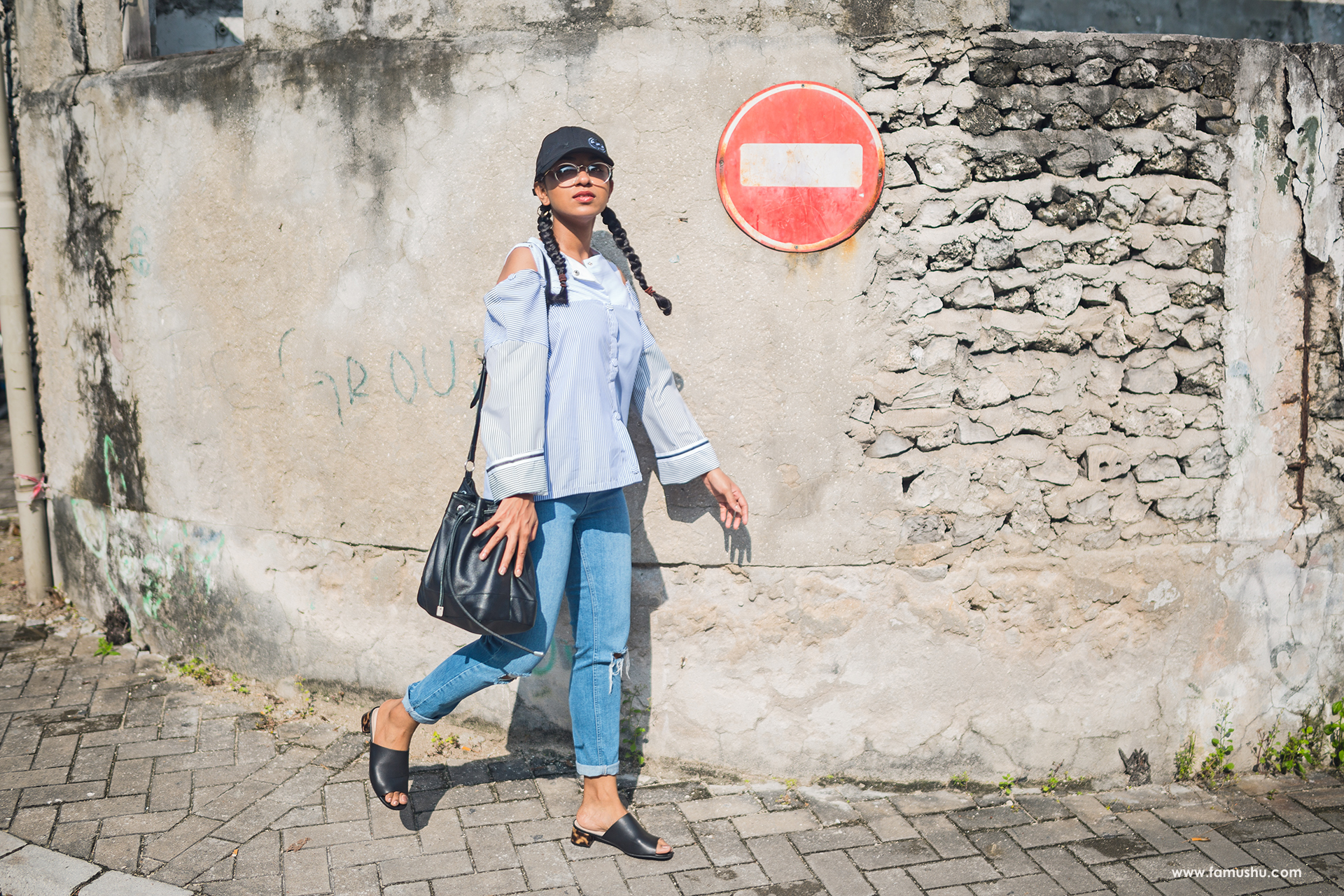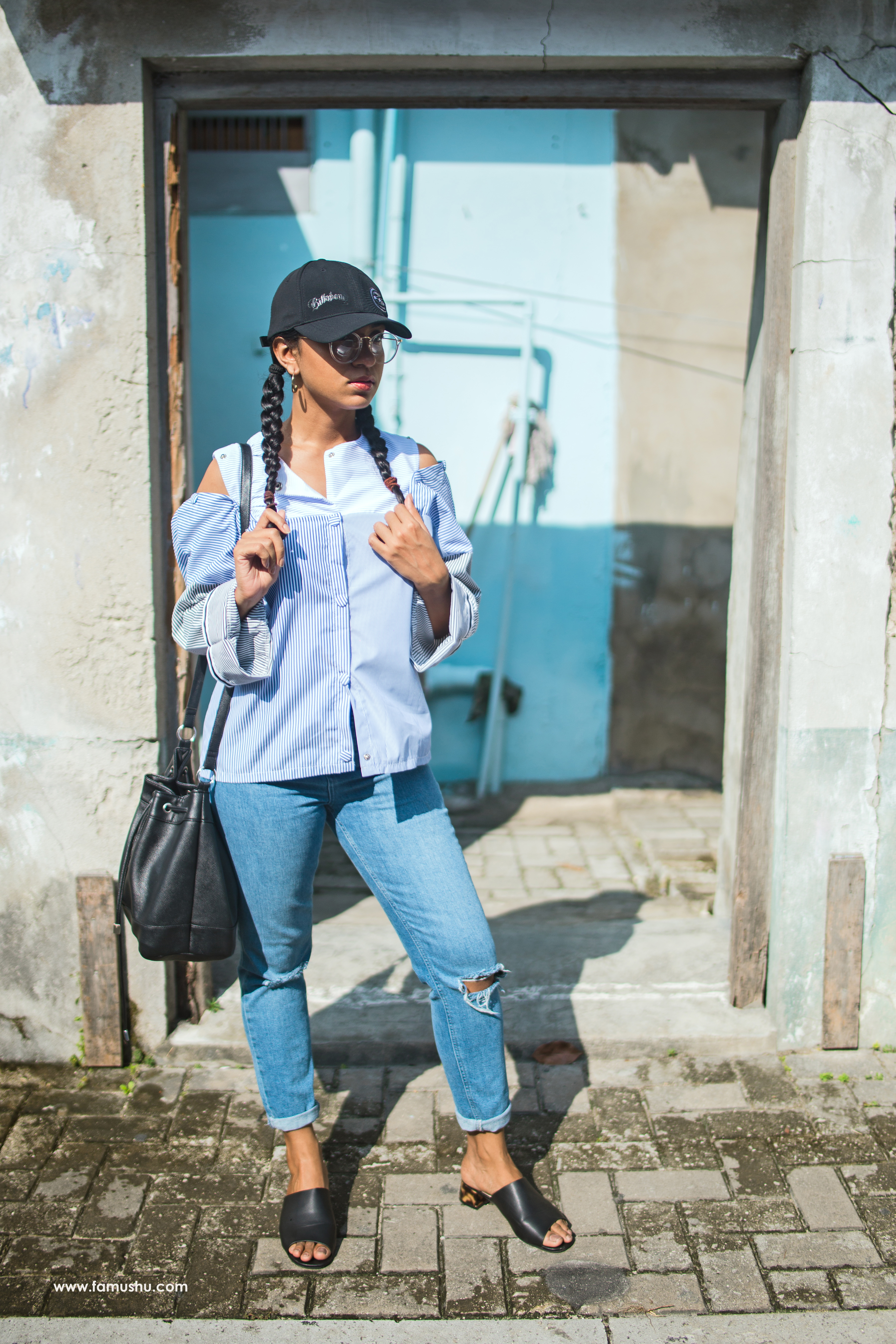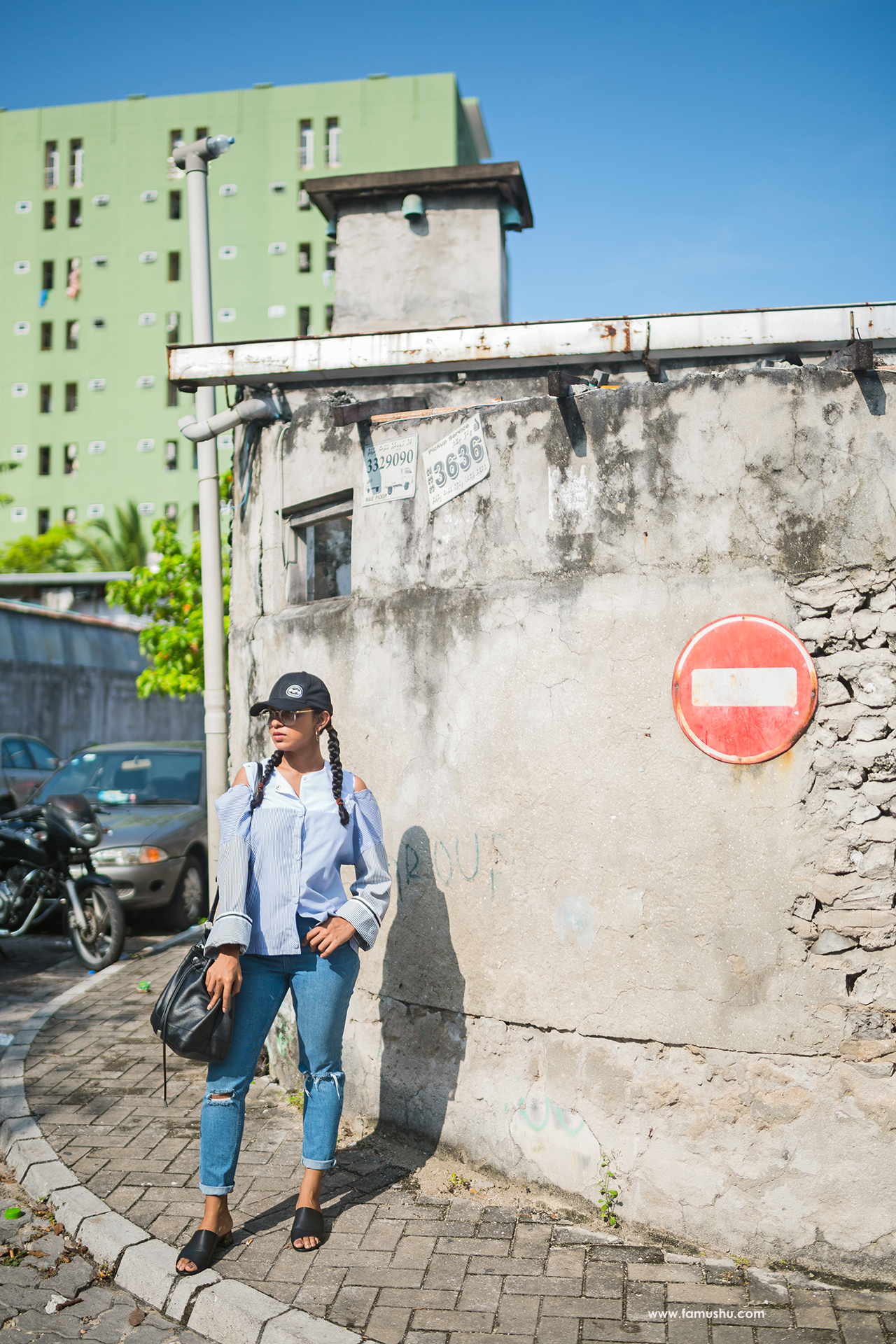 Photographs by Mahin Fayaz
All photos are copyright of Famushu, no image or part of it must be used in any form without the prior written permission from Famushu.