Reliving Joan Collins and Madonna, the eighties shoulder pads and power dressing are back as a trend on the runways. It has  been almost an year since shoulder pads of different sizes are seen sported around the streets of big cities like Paris and Milan.
Count me in as one of those who are obsessed with the sharp shoulder padded jackets!  Power dressing is all about Female power. The femme fatale who (unlike in the past centuries) have an authority, a strong hold in her work and her personal life (women being bread winners of the family is no alien concept now).  So, with a little  bit of help from my mom (with the sewing bit) I managed to get a jacket done…of course with shoulder pads!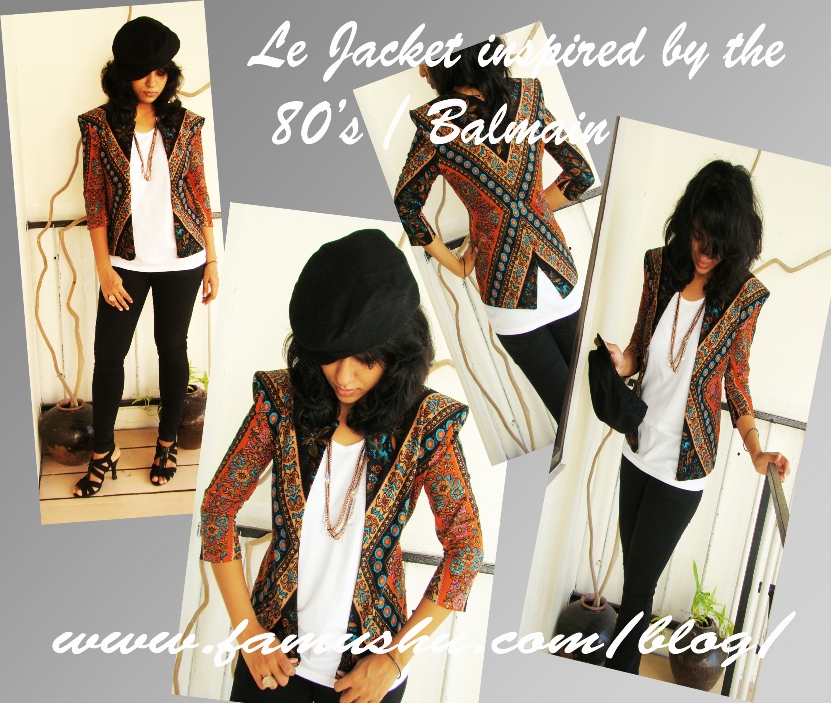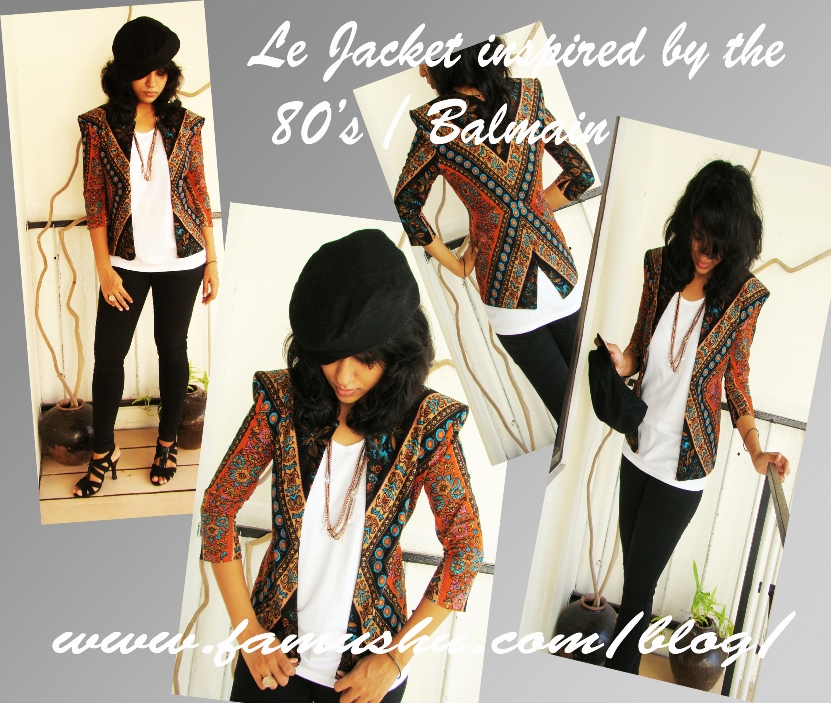 Inspired by the Balmain jacket which caused such a buzz in the fashion scene this jacket ; much like the balmain jacket, is toned down around the shoulders (  the 80's  shoulders gave a huskier masculine look to the woman's jacket) I believe that's the best part about fashion is when we bring back something from the past – it's always refreshing and never boring! J'adore this fabric i scoured from a fabric shop in the ever-so-crowded-with-shops Male'. I chose this fabric as it reminded me of the Tibetan fabrics in turquoise blues and bright reds. I've added some accessories that I made myself, like the multi-chained necklace and silver ring.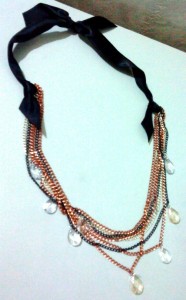 Though the World Cup in South Africa has ended (feels like it happened a century ago) I've decided to keep the African spirit high by showing you all my new African outfit.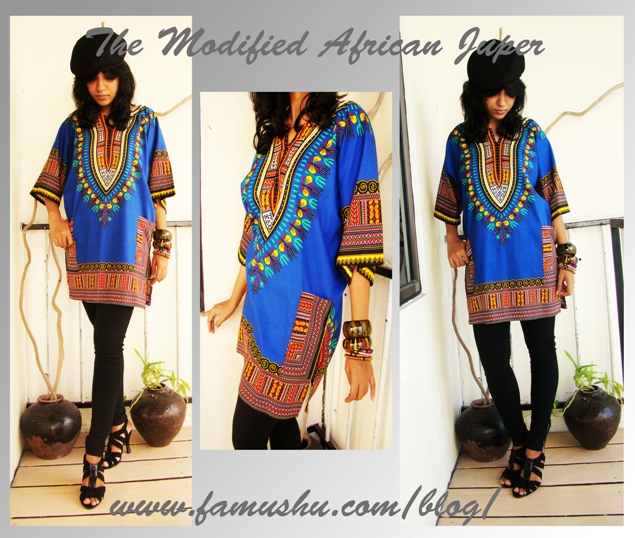 Here I am wearing an African smock or termed specifically a "Juper".
This was a gift by a  friend from Ghana and the Juper is traditionally worn by the menfolk. Needless to say, I am breaking the rule once again: I've trimmed down the smock  around the sides to give it a more feminine shape. The bright multi-colors and the beautiful ethnic designs just blew me away. I'm constantly inspired by the colors and designs of African culture.
XOXO