It is finally Spring and everyone is eager to pick up their summer dresses, straw hats and soak up some sun.Warm weather always call for light fabrics and clothing inspired by the tropics. And what can be more synonymous with tropics than polka dots? For those who love polka dots and need every little excuse to wear them – the good news is that the Spring and Summer trends of this year is all about the charming print! And before we head to the outfit details, let me share a brief history about polka dots – According to the worddetective.com "The term (polka dot) itself first appeared in the mid-1800s ("Scarf of muslin, for light summer wear … surrounded by a scalloped edge, embroidered in rows of round polka dots," 1857), and "polka dot" fabrics have been intermittently fashionable ever since."
This cute print has been around for a really long time and it's charm has not faded yet. I personally love wearing polka dots and to be honest embraced it only a couple of years ago. Here, I am wearing a polka dot blouse with a sweetheart neckline. I paired my flared black pants to go with the blouse and accessorized with a wicker bag and gold hoops. I wore these ASOS charm necklaces, which are trending once again (but they just have been around for a really time too!) and my ASOS leopard print kitten heels. I believe, you could wear polka dots in many different ways and accessorize with a variety of jewelry and bags. Besides polka dots, fun prints like pineapples or tropical palm tree prints are perfect. Whichever, print or style you choose, make sure to own the look and carry it with confidence!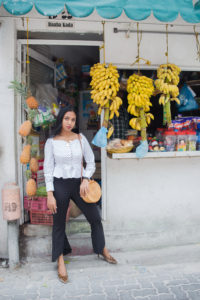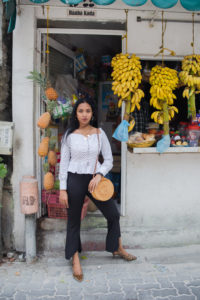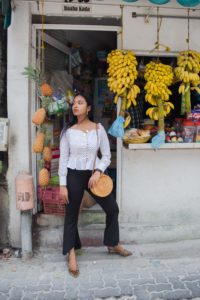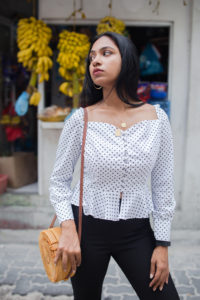 Shop similar accessories from Famushu boutique!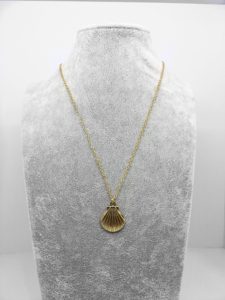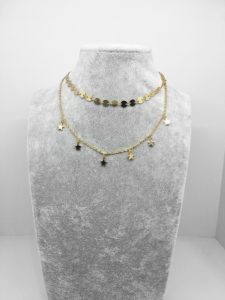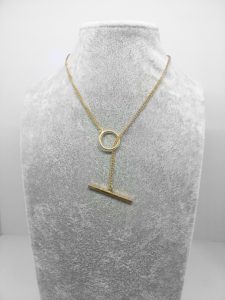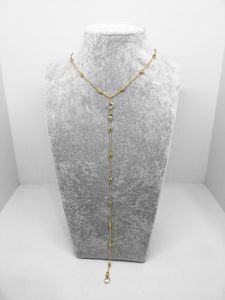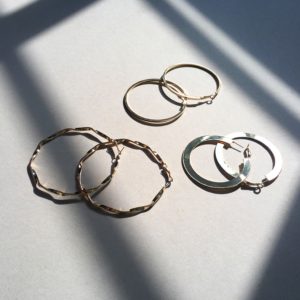 All photos are copyright of Famushu and no image or a part of it must be used without the prior written permission from Famushu.