Bonjour everyone 😀
I was going through my box of beads and strings today and found a single peacock feather – i collect a variety of things to make accessories and the feather happened to be one of the things I had put in my collection long time ago.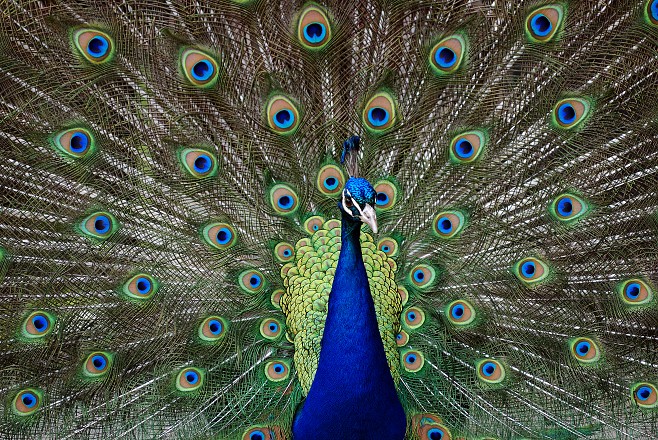 image by jpgmag.com
Ah the colours on it, they were just amazing. I sat there admiring the feather and imagining peacocks dancing under the  rain. I was feeling slightly moody and dull the whole day (maybe it's the gloomy rainy weather outside that's ruining my mood) so making accessories, sketching or reading is the best way to make myself feel better. After rummaging through my box, I gathered some leather strings, translucent beads and made a simple  necklace; or should i say : a 'peacock feather necklace' ;)  here's a pic below
A few weeks back while I was going through edressme site  I came across some lovely earrings made of peacock feathers. They were very long and elegant unlike the pair of peacock earrings I already had. Wearing earrings made of feathers is quite hippy-like and there is this certain funky look to it too.  You could most certainly wear such earrings with soft chiffon tunics or kurrthas, or if you want to wear it to a dinner then pair it with a solid black dress or another dark colour and look sophisticated and elegant.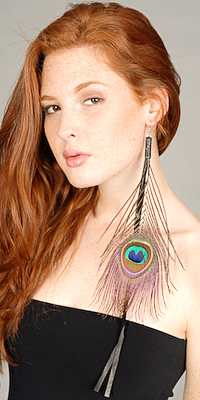 peacock feather earrings from edressme.com
One of my favourite accessories is this peacock earring, which I bought from India. Although, it's slightly shorter than the one on edressme, it is still quite impressive when worn and gets a lot of admiration from other people.  😉
Bonne journée et bon soiree everyone.  🙂