Exploring the classic monochrome trend
If you come to think of it, trends can be like relationships, some are so faithful and strong that they last a lifetime while others end up being mere summer flings. The monochrome trend is one that has kept recurring through out all these years and in all the seasonal fashion shows. Women love it, because it's not only about wearing a single color head to toe, but because it can be paired with two bold colors as well. And most of all, the age old combination of black and white has not lost its charm on women even today. The very idea of two opposites, the harmony of yin and yang or sorrow and happiness, is perhaps the most attractive quality about the color combination.
And as Coco Chanel once said ""Women think of all colors except the absence of color. I have said that black has it all. White too. Their beauty is absolute. It is the perfect harmony."
One can exhaust the ways to wear monochrome today. You can don a white long sleeved blouse like that from Victor and Rolf's Spring summer 2013 collection; pair it with a modern black skirt. Or bring a fresh twist to a white shirt/top with slits and tailored sleek black pants. Black and white is charming plus professional for office wear and I hope I didn't make you picture the cliché sexy secretary! You don't have to always color block for work, have a little bit of fun and be a little rebellious. Try black&white checkers, stripes or go for different patterns and textures.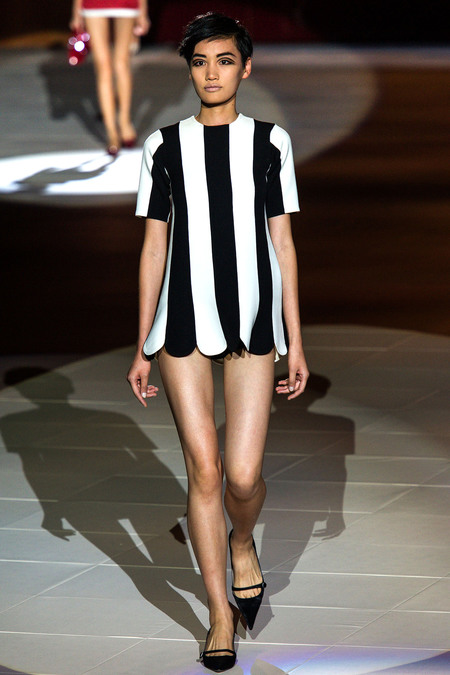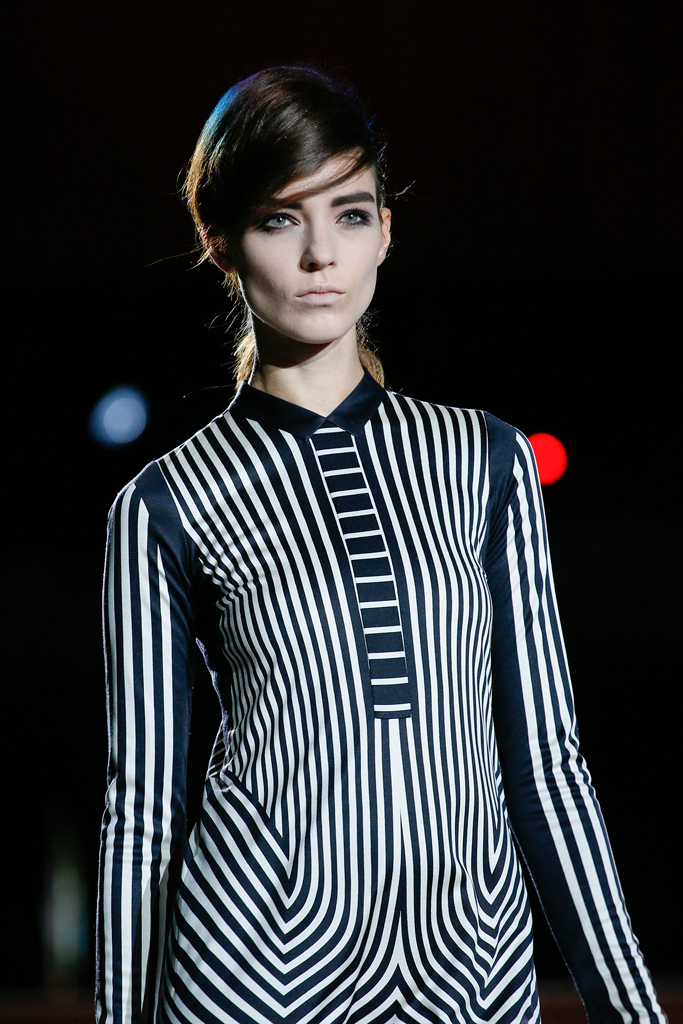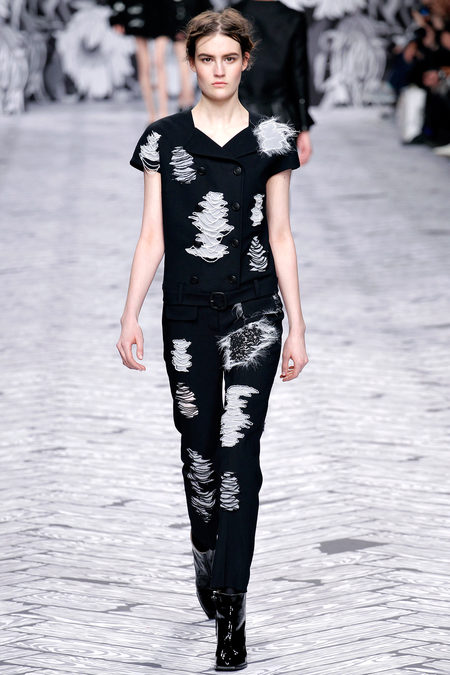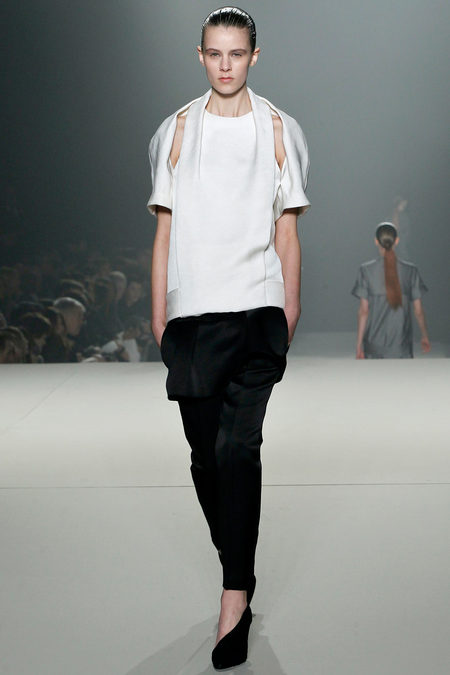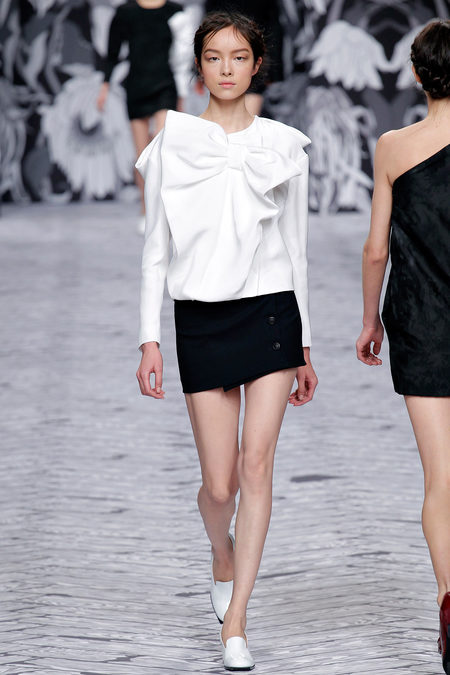 For evening wear Zuhair Murad's Fall 2013 collection featured some elegant monochrome pieces. We (in Maldives) wear black too often to wedding receptions; why not pair a strong color with a very soft one? Zuhair's feminine outfits can be charming but if you want to have some fun then try thick bold stripes like March Jacob's – they can be a real party stopper and conversation starters.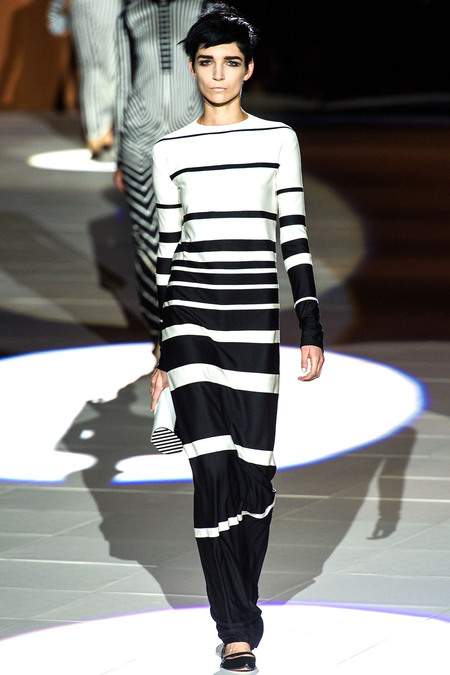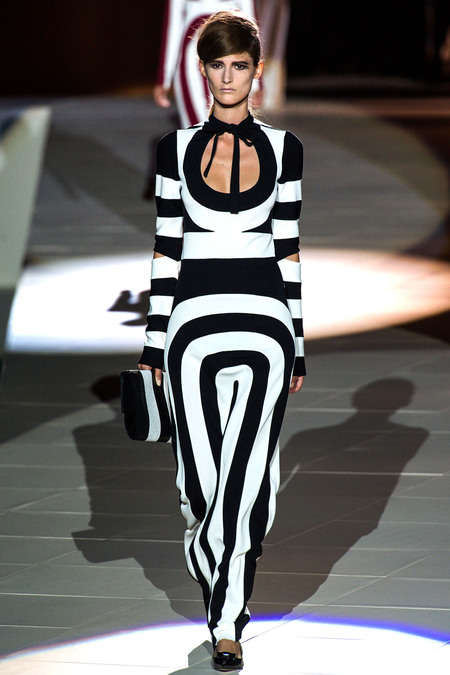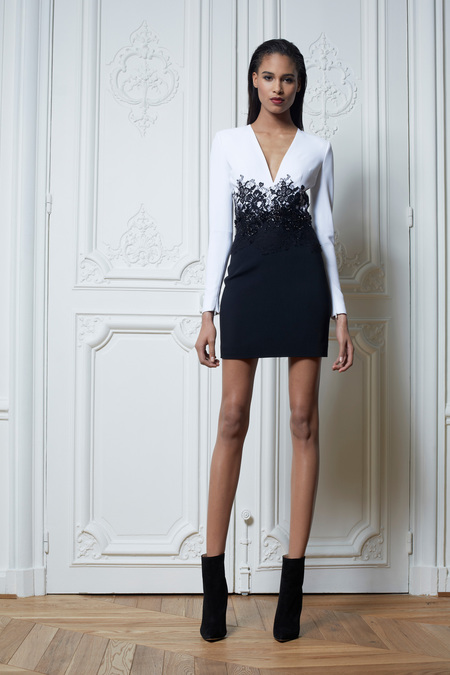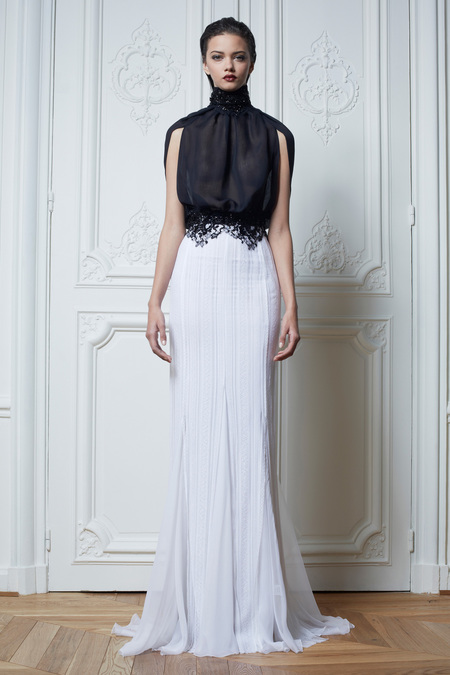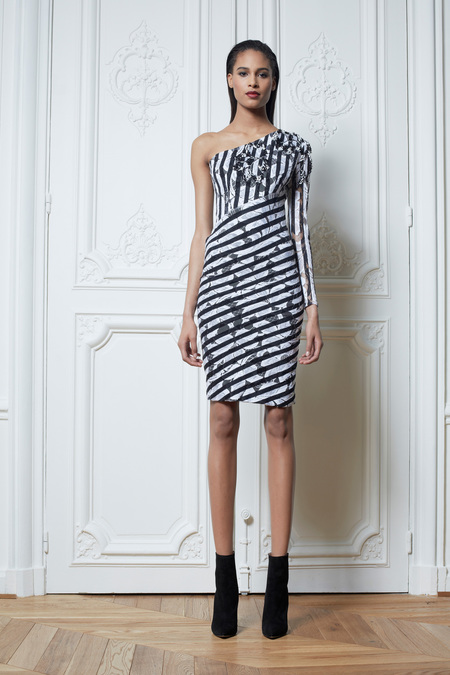 I for one, couldn't help but give the monochrome trend a shot; with black floral patterns on white with black bauble lace at the hems. The cropped top I designed can be worn with black and white pants.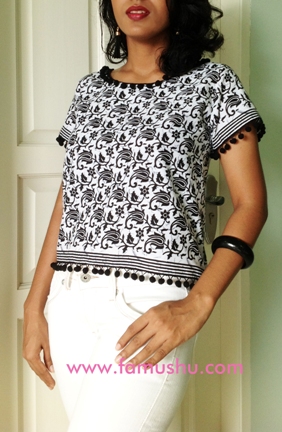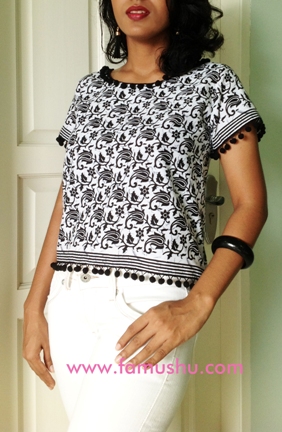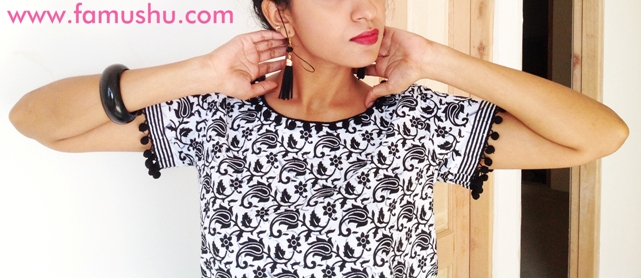 So if you have not given this trend a try well….you better get on with it now. 😉
runway images from style.com
No image must be used without the prior permission from FAMUSHU