Not all that glitters (or shines!) is gold! True! But let's face the inevitable truth that women love everything glittery or better Shiny! Currently, the seasons trends calls for all that jazz – all that jazz to do with Metallics! All you ladies let's swoon over this!
Taking the metallic trend does not always mean dressing up in silver sequin embellished pieces, the metallic trend can be worn in a more bold and daring way. Like Burberry and Dior's Spring Summer 2013 collection where the models strutted down the runway wearing bronze metallic pointed shoes paired with tailored suit and pants – excellent work wear ensemble! Glam the simple shirt and pants with a metallic element to brighten up a mundane atmosphere at office.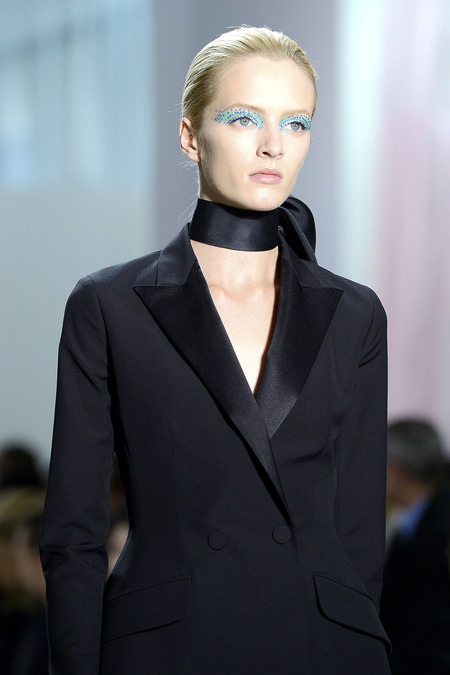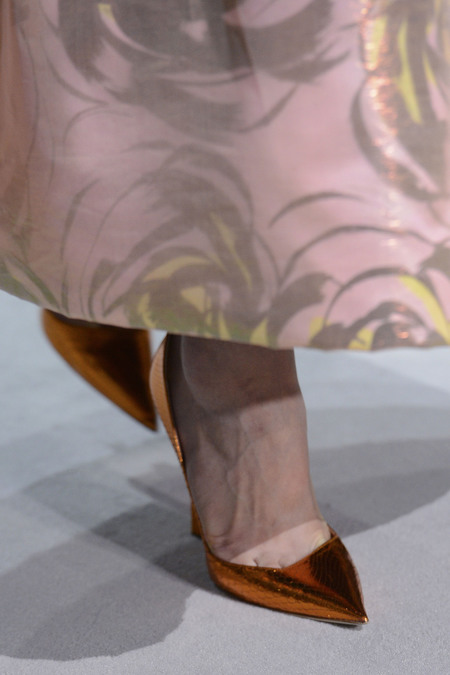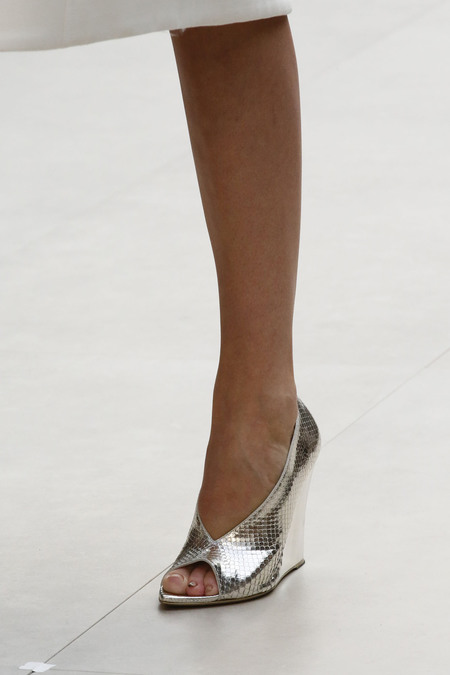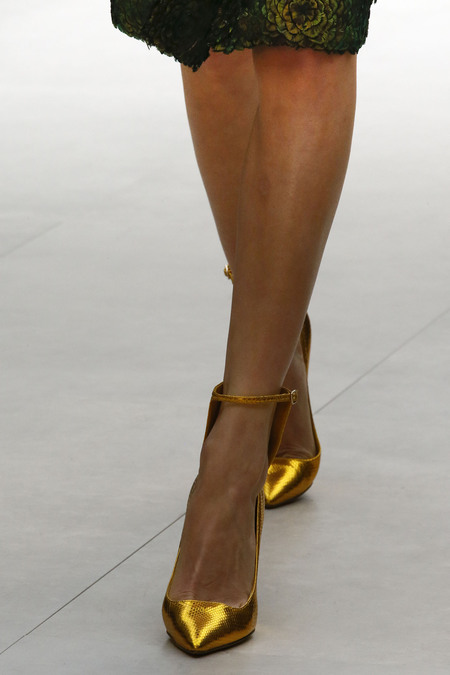 Today metallics are not just restricted to silver, gold or bronze only but can be jewel tones like a bright yellow sapphire or emerald. Burberry's SS 2013 collection explored some delicious and rich metallic colors for their accessories.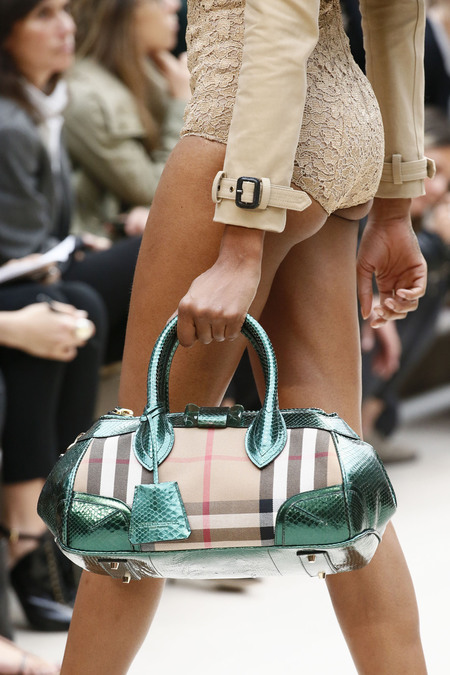 Jonathan Saunders played with the metallic trend by giving his own twist with iridescent multi colors – a very sci-fi look.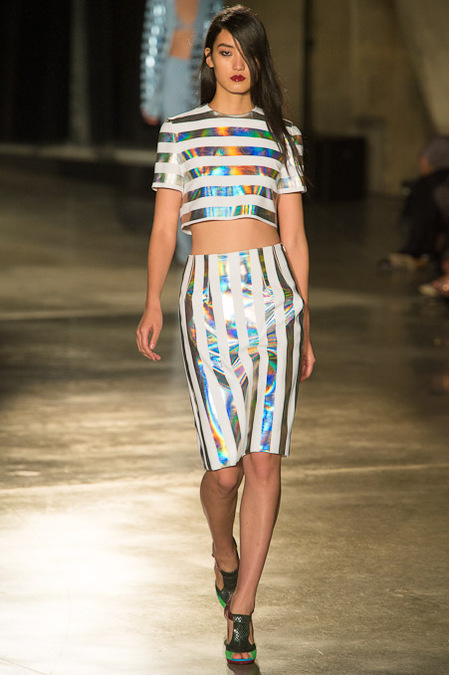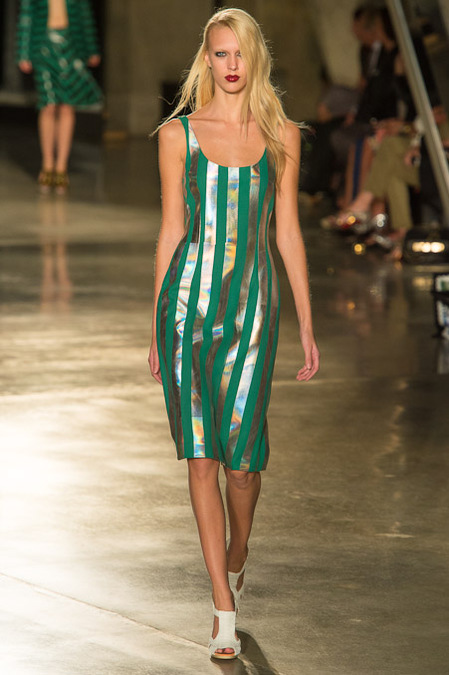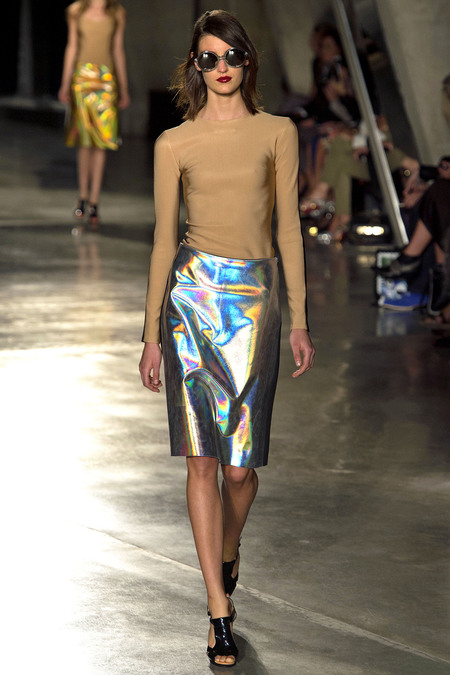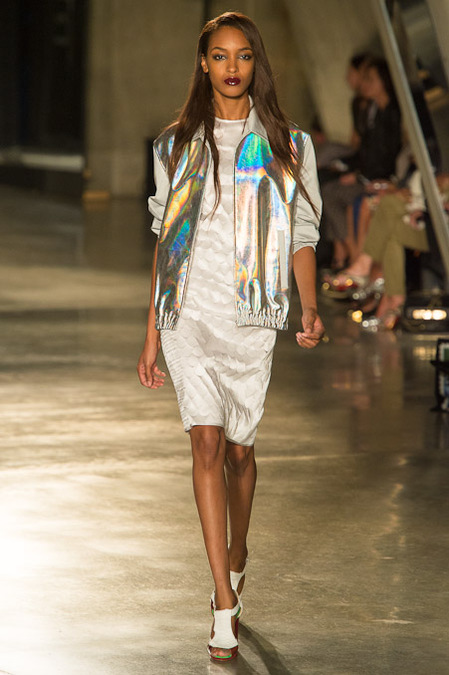 So if you want to have some fun with metallic then his creations are ideal to refer to, for inspiration. I, for one, loved look 36 ! It was pure modern chic!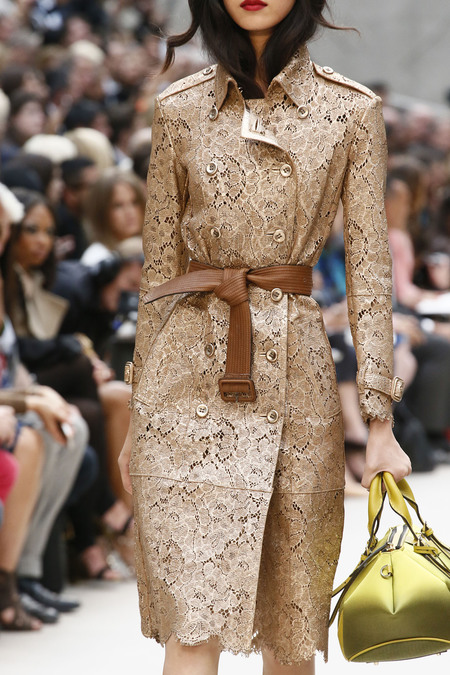 Today you are not restricted to a specific combination; either fabric or color. Combine a metallic element with a nude or skin colored dress or a dark color. And if you want to have some fun you could even mix some brights like pink or neons. Since I wanted to give the metallic trend a shot, I got some gold fabric with geometric patterns (which I am totally loving at the moment) And voila! I sew a cropped tee and paired it with jet black leggings. It's most ideal to wear in the evening.
It's very chic and modern with a touch of glamour. Hope you enjoyed this post as well! And ladies, let's wear something metallic today! xoxo
Images from Style.com
No photos from FAMUSHU must be used in any way without the prior written permission of FAMUSHU. All copyrights held