The military shade has been a recurring color on the runways and in our wardrobes for years. And there is a good reason why!
Khaki green color was adopted by the Western military in mid twentieth century. Today, khaki green has evolved to become a popular choice in our daily wear. The color that was once used as a means of camouflage for military soldiers is now worn in a plethora of silhouettes and styles. Whether it is khaki green, olive or military green – there is something about this hue that makes us look sophisticated and seems to bring out our masculine side.
Suitable for all seasons, especially fall and winter; khaki green works wonders as outerwear. I believe it can be incorporated as a neutral into any look – you could wear a khaki blazer over a white t-shirt and black jeans. Or pair it with colors like deep browns and creams. You can even pair a khaki piece of clothing with denim jeans and pair a bright piece of accessory (like a shoe in red) to give a playful touch.
Investing in a khaki green (or any military green shade) piece of clothing is definitely worth a try at least. When you have blacks, denims, whites, grey and black as your go-to colors; khaki green can be a refreshing addition and there are a multitude of ways you can style them.
For this outfit post, I am wearing different shades of khaki green. I think styling a monochrome look is always fun as well as challenging. It might look easy – but that is the whole point of dressing – it should not look like I tried too hard. There should be a sense of effortless elegance. I am currently enjoying the monochrome style I have implemented into my wardrobe. I have done a head-to-toe camel look in my previous outfit post as well. And I am looking forward to exploring this style more.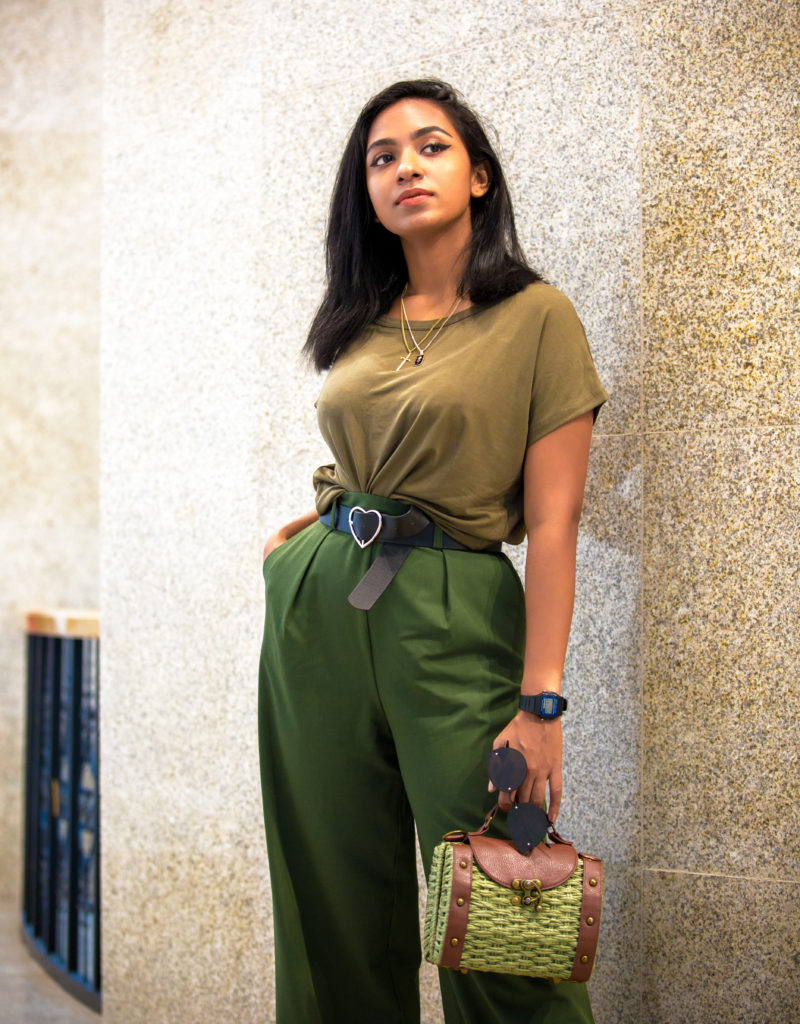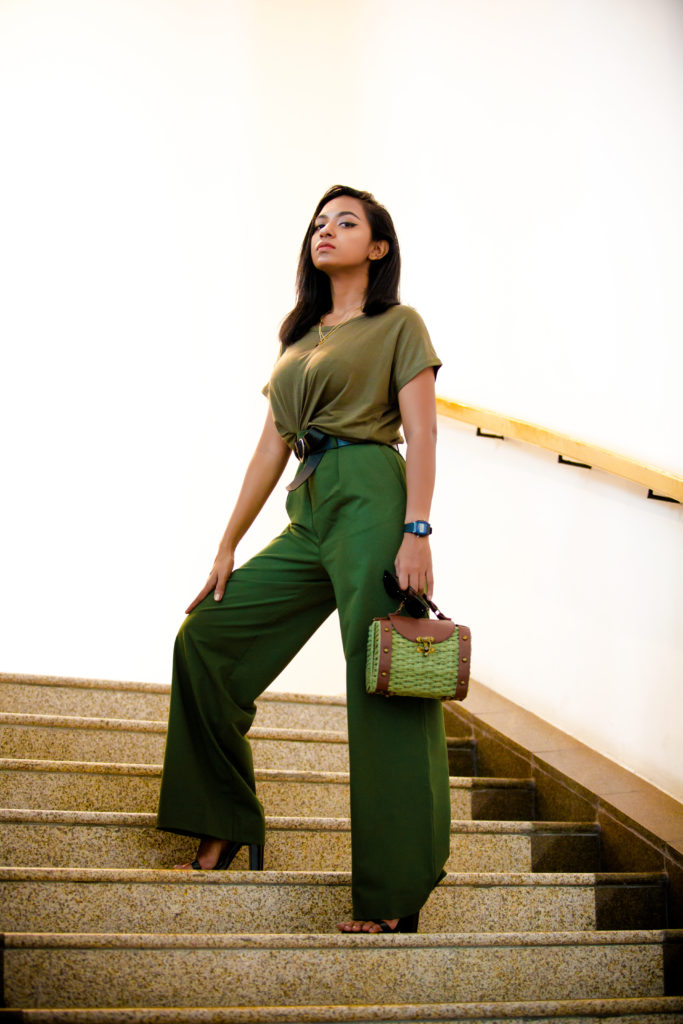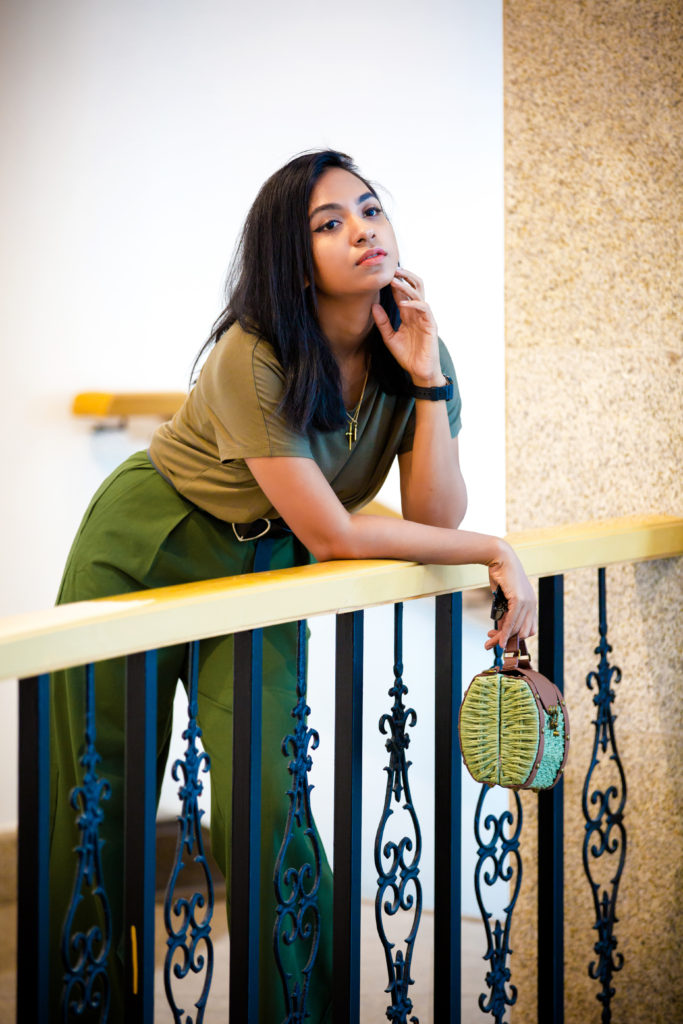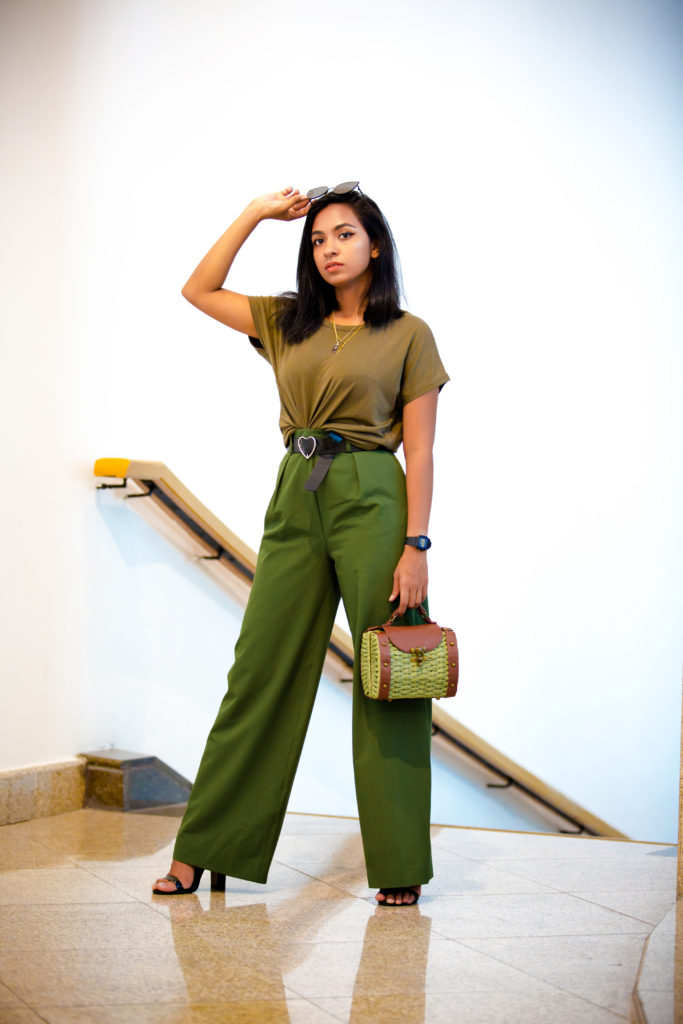 Photos by Maaz
All images are a copyright of FAMUSHU, no image or part of it must be used in any way without the prior written permission from the author.