If you would ask any fashion editor or anyone working in the field, they would (without a flinch) state that animal print is a neutral. Whether they come in leopard, zebra, tiger or snake; animal prints have seen a long and lustrous life in any wardrobe since the Twenties. Naturally, the print emanates a bold vibe that gives an instinctive confidence to the wearer – so, when I wore the leopard print I felt a kind of satisfaction and felt like I could even take over the world! I am starting to embrace clothing that not only makes me look good but also makes me feel good. And I don't think you need to buy a tonne of clothing or need to grab every single piece that is on trend (that would soon become irrelevant). It is all about investing in good pieces that do not go out of style and makes you look good too. Here, I am wearing a leopard print top with a wrap-detail at the front. I tucked in my top to define my waist, and I added some gold jewelry to complement the tones in my outfit. Mixing classic elements with trendy accessories is always a refreshing and modern way of dressing up – pendants with one's initials are currently very popular, so I wore mine as layered necklaces and stacked my ears with padlock earrings in gold.
Find out how you can style the perennial print, from my previous post.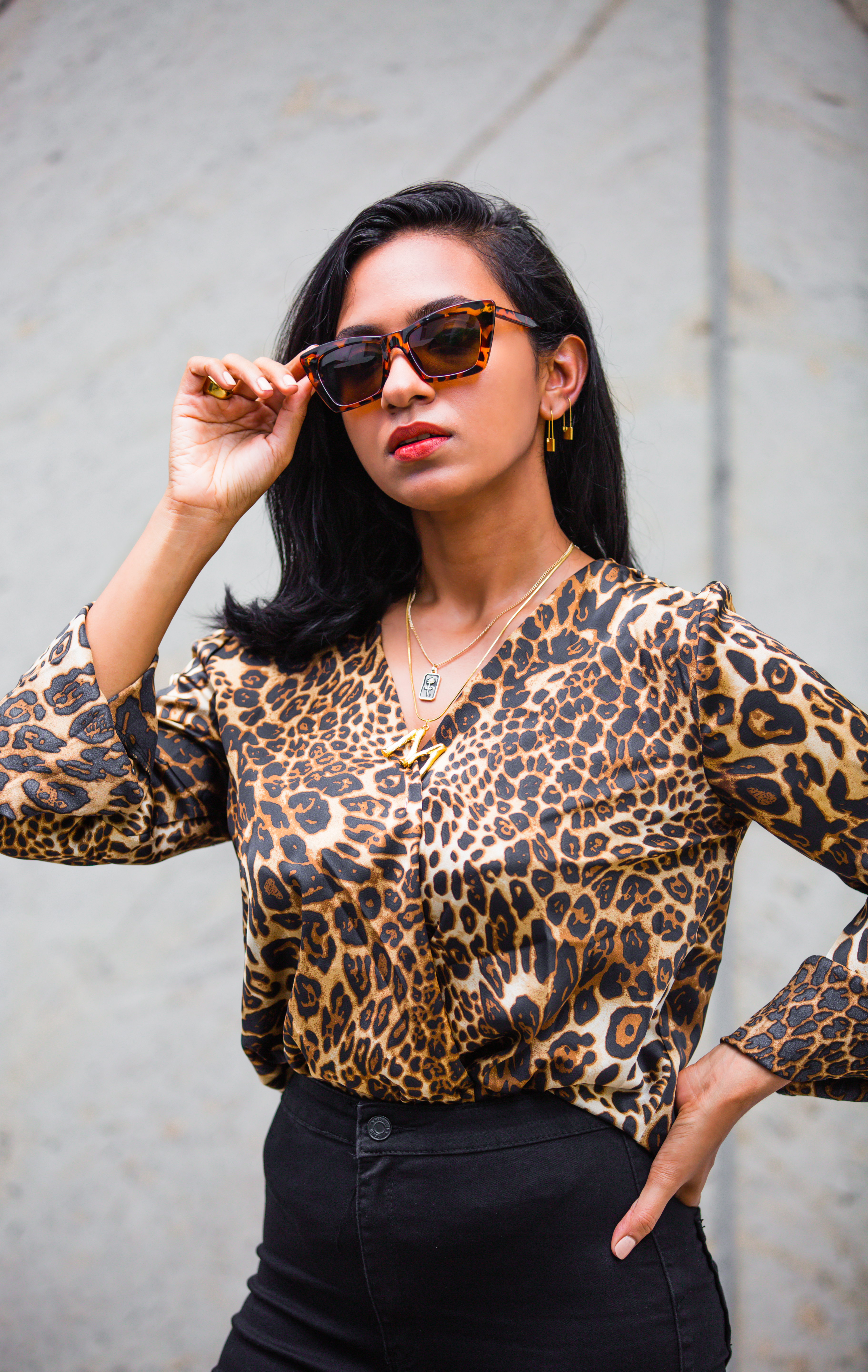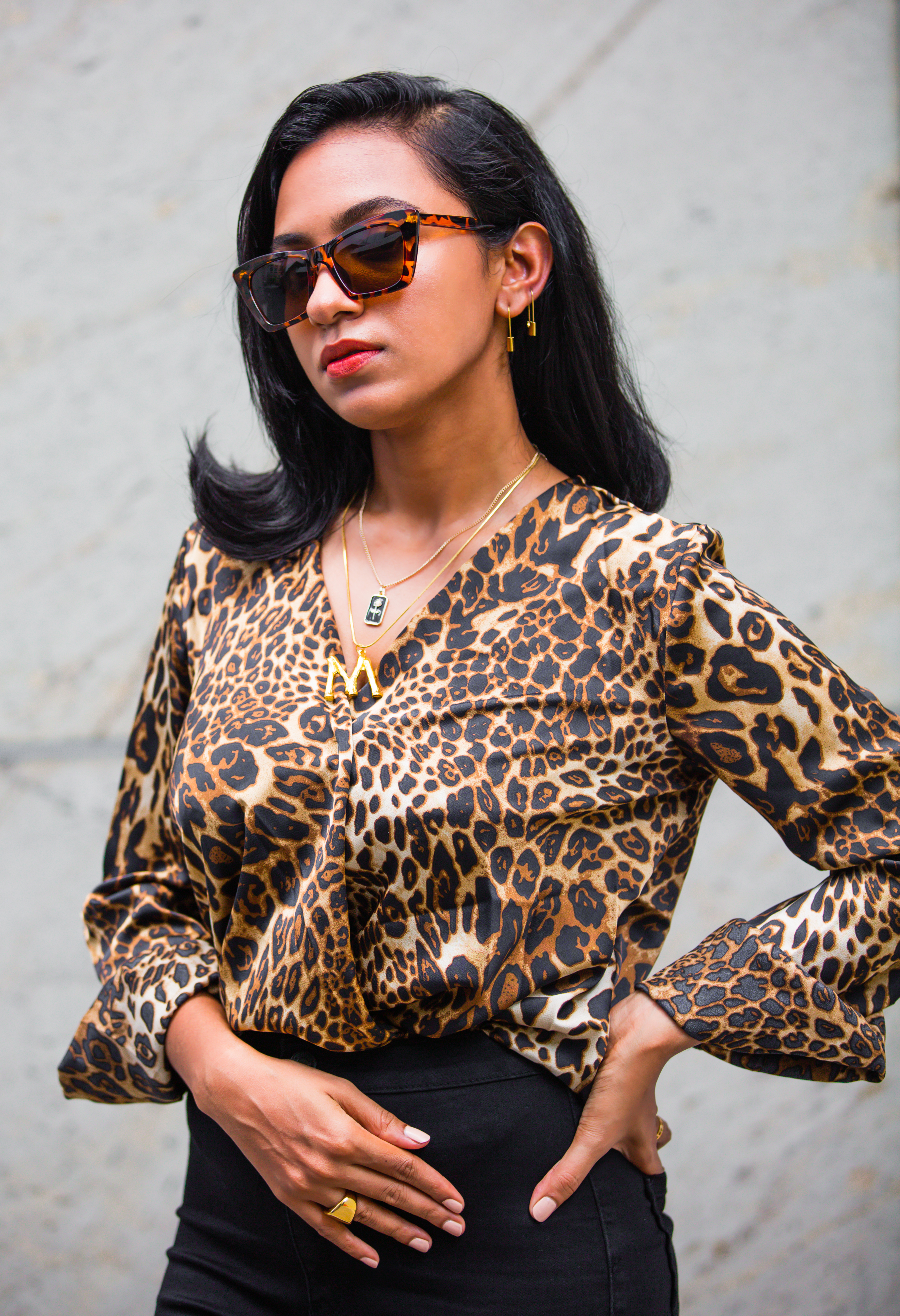 Photographs by Maaz 
All images are a copyright of Famushu, no part of any image must be used without the prior written permission from the author.