I love fashion and I've been meticulously keeping up with fashion shows since I knew NYFW existed around 6 years ago and while a whole lot of it is hit after hit, there are some misses now and then. The conceptualism and the art that is fashion shows makes me brim with excitement and my wildest dreams would happen in the streets of Milan Fashion Week! But in the meanwhile, let's talk about some fashion week mishaps, they are bound to happen after all!
1-When The Girl Was All Of Us Secretly Keeping Tabs On Our Neighbors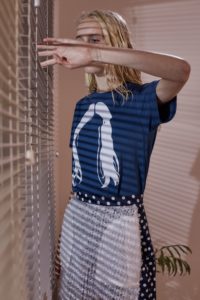 Peter Jensen's clothing is so ready to wear and I really love the classic everyday vibe of it but this positioning of the girl for the photo is a little bit unfashionable, haha.
2-When You're A Bit Too Attached To Packing Materials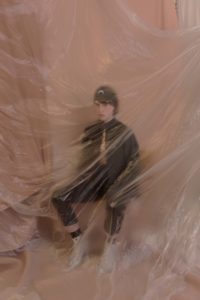 Marine Serre, who recently won the LVMH award just after one collection, and also was given a job in Balenciage which she left to work on her own clothing inspired by Middle Easters traditional garments and I get all of it and the art behind this was really great, despite being packed up in plastic.
3-When Random People Try to Talk To You At Parties But You Just Wanna Have Free Food and Go Home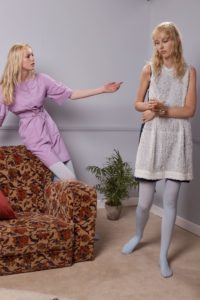 Again, Peter Jensen brings up a scene right from a teledrama, I love the emotion in the ladies faces. My favourite thing about this is the couch and the plant, something that would feel right at home in a Spanish telenovela! I really do love the lavender frock but that half towel shift dress is giving me very bad vibes.
Until next time, keep a watch out for the mishaps!