GOING FOR MONOCHROMATIC LOOKS HAS BEEN MY RECENT THING…IF YOU HAVEN'T NOTICED ALREADY
As some of you might already know by now, I have been experimenting with monochromatic looks – from green to camel tones to berries – and if someone told me that I would wear these colors, five years ago, I would have laughed in disbelief! I was and still am most comfortable in an all black look. And since I am on this monochromatic journey (can we call that?) I thought I would give an all-white look a go.
White t-shirts and shirts are a staple in my wardrobe, but I've had a love-hate relationship with any white bottom. I always loved the minimal and refreshing look that a pair of white jeans or pants carry – but questioned it's ability to complement my pear-shaped figure. I recently invested in a pair of white jeans, to break away from the box I held myself in. And after much thought I decided to test out a monochromatic look in white.
As I had explained before, in my previous posts; wearing monochromatic is a bit tricky. You must know what to pair, balance the textures and tones of a single color. Here, I wore a soft cotton button-down shirt by Danish brand Only, I paired it with a pair of white denim jeans with frayed edges. This is a really simple look – the key to creating an effortless look is combining different textures.
I accessorized this look with a pair of chunky gold hoops from Famushu Boutique, necklaces are from Regal Rose and ASOS. A net bag from Famushu and I wanted to add a different element, so I went with my leopard kitten heels, instead of another white shoe – this somehow harmonizes with the brown belt I wore and of course with my brown skin.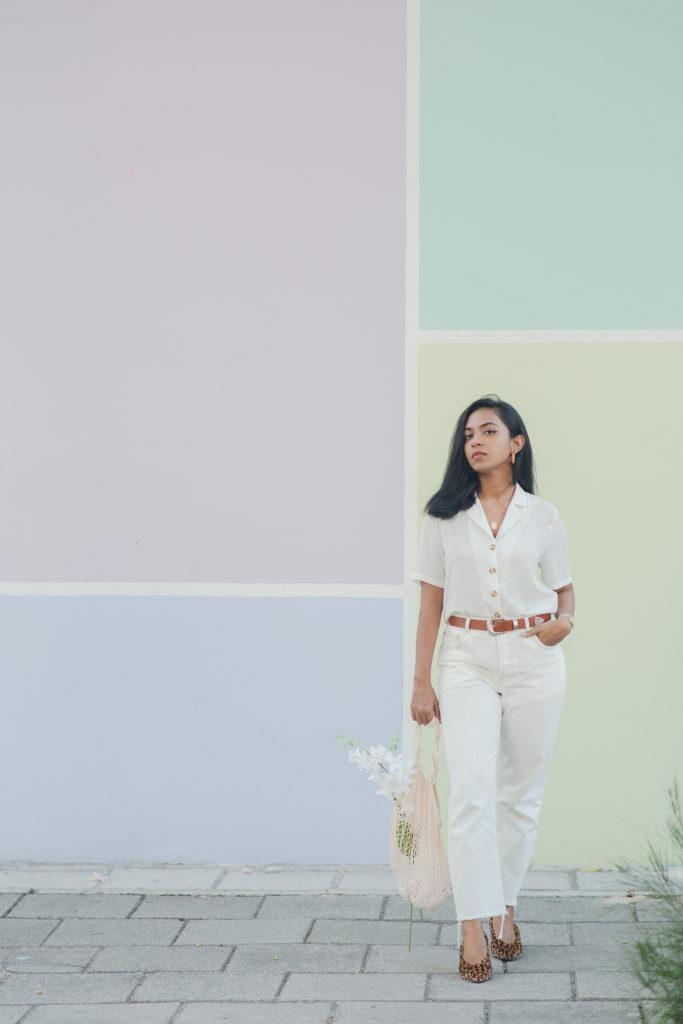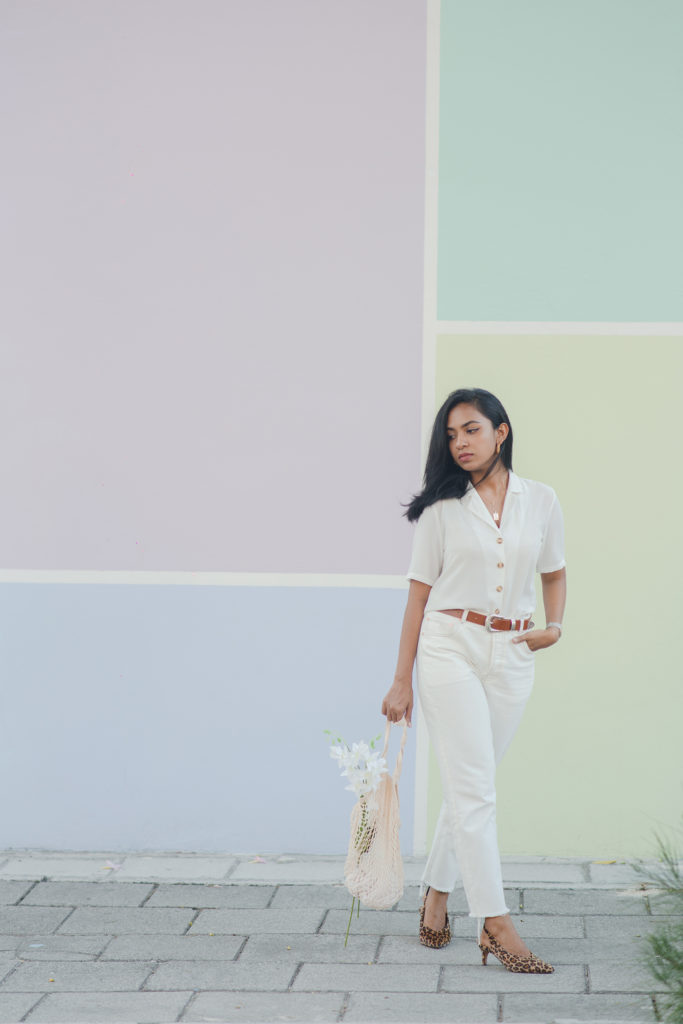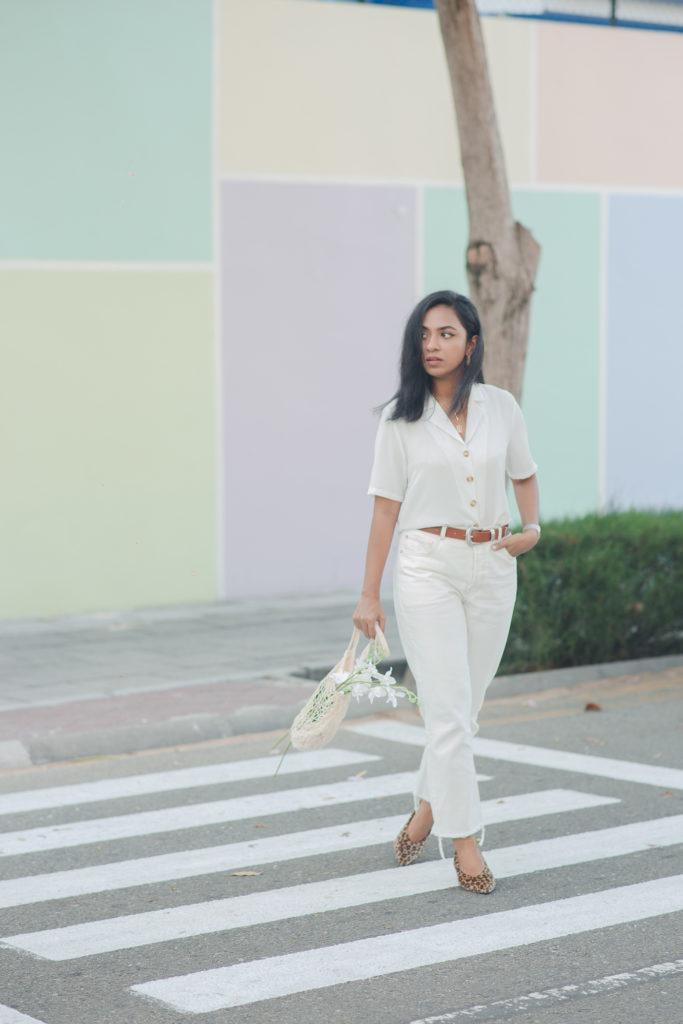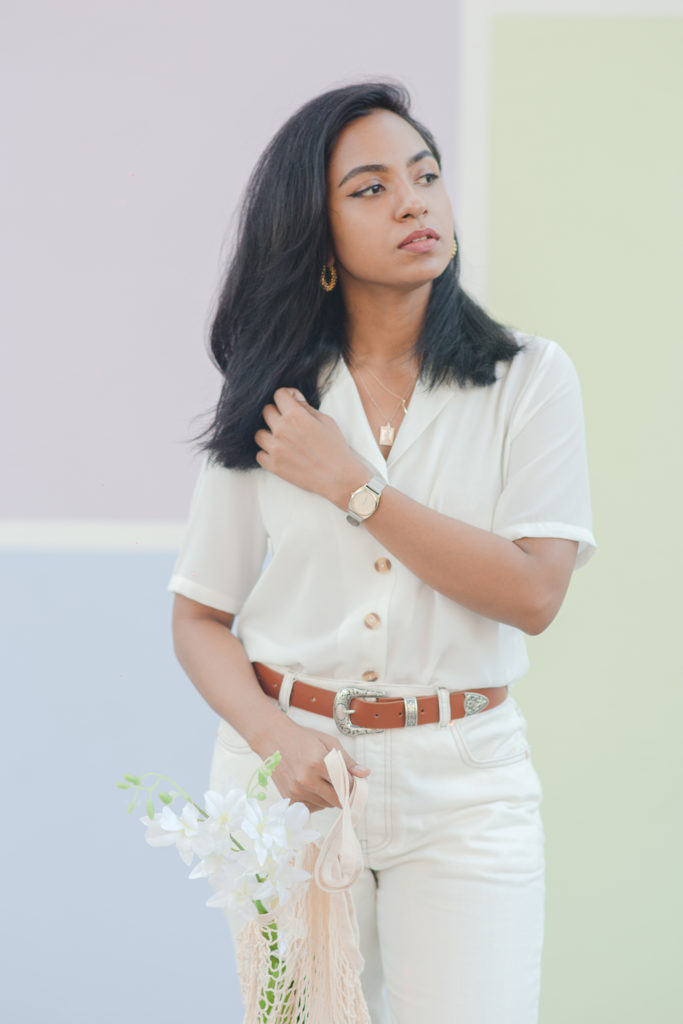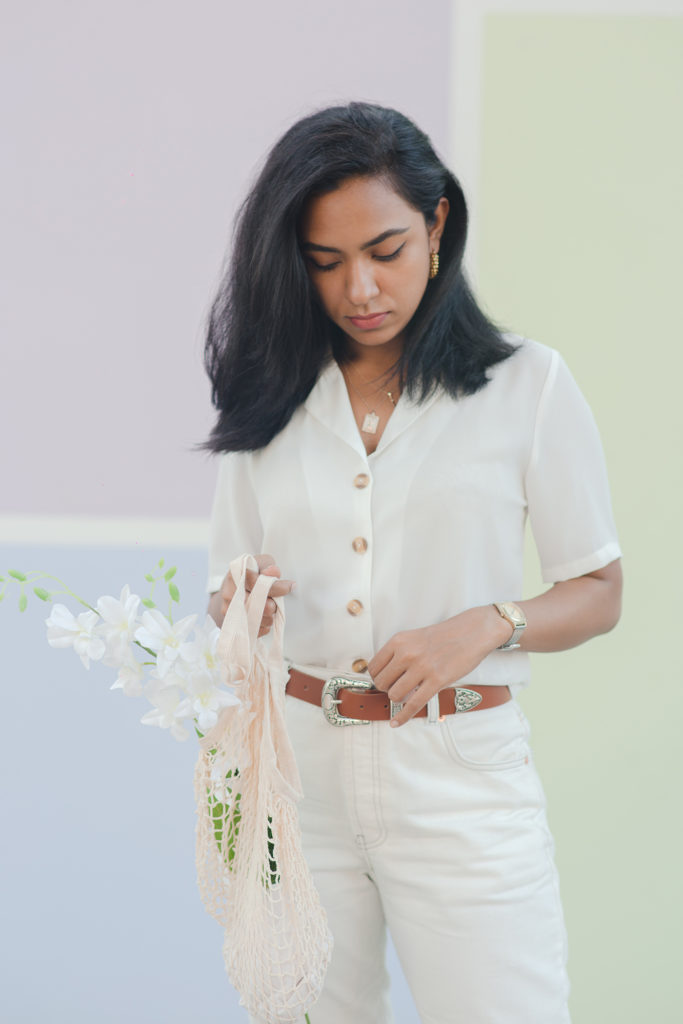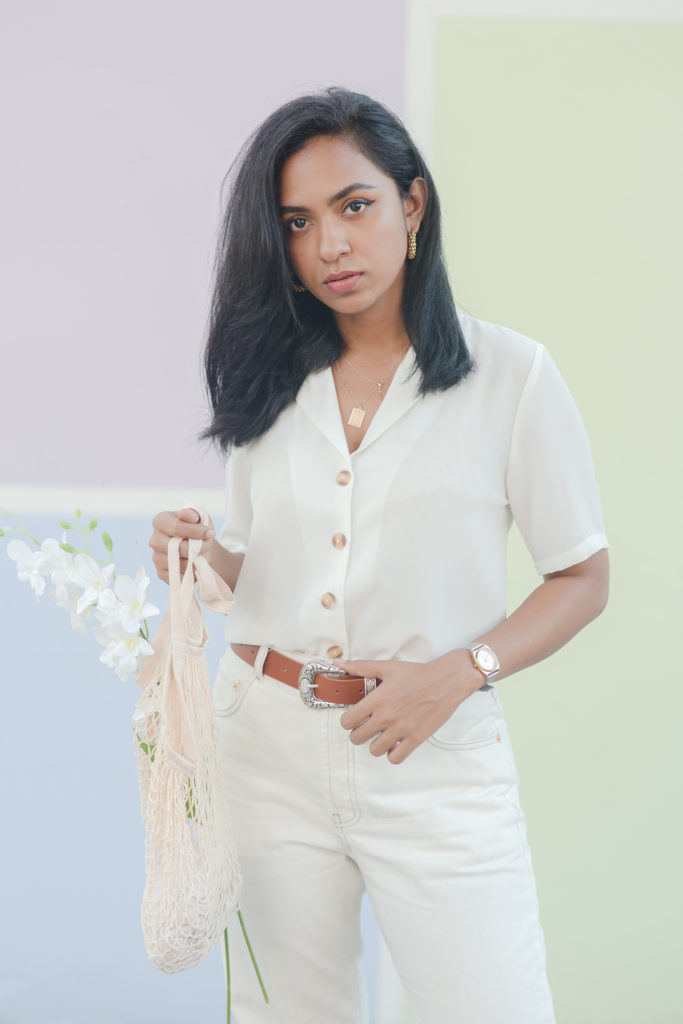 Photographs by Mahin
All images are a copyright of FAMUSHU and no image of part of it must be used without the prior written permission from the author.