The ongoing men's 2015 fashion week is a must see / must follow. I believe that the Maldivian men can take a hint or two from some of the collections. Despite their self proclaimed unparalleled style  they don't seem to understand exactly how to dress – my skinny jeans post was meant to discuss the same issue. So a well dressed Maldivian male is a rare breed I say. Coming back to the fashion week held in London, some really exciting shows have been presented: Like DKNY, Astrid Anderson, MAN and Christopher Shannon. The models looking polished and groomed down to the toes and carrying that I-don't-give-a-f*** look on the ramp is effective in giving the clothes the needed attitude, but in the end of the day we are dressing for men who don't always stand 6 ft tall; but who vary in size, height, and age. So let's fast forward to the trends spotted at the fashion week and maybe you could pick one that works for you?
Oversized tees!
So we've been seeing these over sized t-shirts with off the shoulder wide sleeves that fall down to the elbows. I believe they work for all men. But perhaps even more for the 19 to 30 year olds – If you pull it off right that is. Don't go print crazy or bright color crazy. Try to create the balance of print and plain bright and neutral. One can never go wrong with those principles.  Tailored  pair of slim fit pants or board shorts go like bread and butter with over sized tees.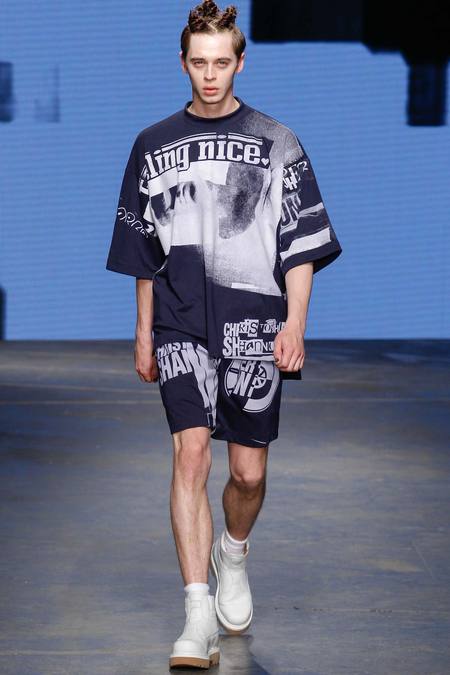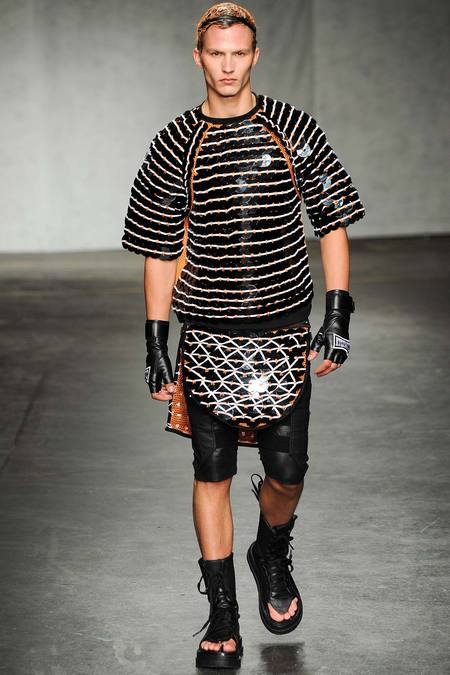 Simply Stripes!
Yes, this has been going around for quite some time! But hey, the nature of trends is that every time it comes around it just shows a different more playful or sophisticated side. That being said, the striped designs delivered by the top brands ranged from classy b&w to cotton candy.  Astrid Anderson's Japanese and Hip hop style infused designs are likely to sell like hot cakes in Japan and Korea. And what caught my eye was the black fringed sash with white stripes at its hem reminded me of the Maldivian traditional feyli which looks quite similar! Even the shorts with the white stripes is reminiscent of our traditional sarong.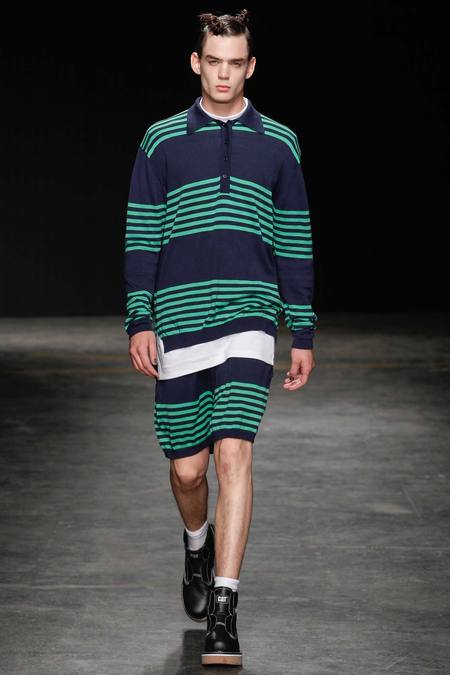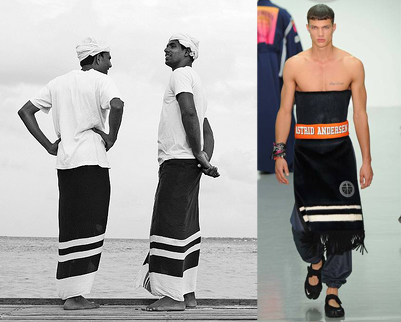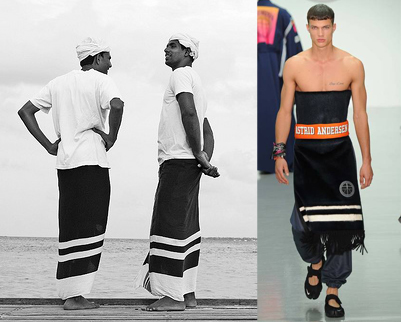 Cartoonified!
Little mermaid surely would have been a favourite of many , that's including you boys too! And who ever said cartoon printed outfits can't be a man's best friend is proven wrong by MAN's designers. Bold close ups of Sebastian the crab and Ursula's face were printed on neoprene long sleeved tops. They looked uber cool and fun.
There were some garments that make you think Can it really work on anybody? And then when you think about the creative aspect it seems legit to some extent that you eventually picture it on someone like Kanye or Harry Styles.
Cut outs! Yes you read it right. Hard to believe but Christophe Shannon nailed it. Who could have thought that cut outs showing off bits of flesh could work for men. Shannon's collage like colorful patchworks with zippers were reminiscent of Matisse's modern artworks.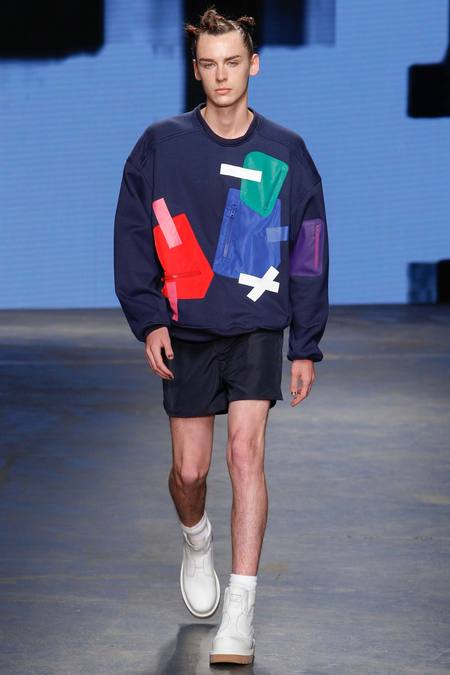 I didn't know what to make of J.W Anderson's knitted tops with low necklines, showing the midriff. Was it a deliberate effort to apply feminine silhouettes / styles on men? Like masculine silhouettes are commonly styled for women. Or am I simply not getting what Anderson is projecting? Whatever it may be, I'll leave it upto you guys to decide.