I am going through this sort of experimental phase where I am trying out new looks. I hope you all would bear with me, while I discreetly put together some unconventional ones – that perhaps might not make a second appearance.
For this post, I am going for an 'athleisure' look that is also street-inspired. I have been pinning so many inspirational photos of athleisure/streetwear styles to my Pinterest board, that I decided it is time I gave it a go.
If you still haven't heard of the term 'athleisure' then allow me to explain it in brief : The Cambridge English Dictionary defines 'athleisure' as a style of clothing that is comfortable and suitable for doing sports but also fashionable and attractive enough to wear for other activities. You would wear a pair of Adidas track pants to workout but today, you can wear them with your going-out top to the club, as well. Sportswear and casual wear is not restricted to casual/athletic activities anymore. Athleisure also plays a major role in defining streetwear – Sportswear has become the new uniform of the street.
As for the outfit I am wearing here, is a mix of different elements. I love bodysuits and especially those with contrast-piping that complements my form. The one I am wearing here, is a knock-off of streetwear brand Human Aliens (not going to hide the fact that it is!). I love their pieces and came across a similar one online. So I wanted to first try out this trend before investing (and since I didn't know that it would suit me). The design of the bodysuit has similarities to a rash guard, with it's mesh inserts, pipings and logo placements. I paired it with MissGuided track pants, that had white lines running down the side of it. I also felt that a mask is not just an accessory that complements my fit, but it shows the dire situation of the city I live in. The Maldives is an archipelago, with the capital city Male' (where I live) just over one meter above sea level; we have so much traffic and the air is constantly polluted with CO, the never-ending construction of buildings and the rotting smell of open garbage trucks that drive through the narrow streets. Thus, a mask is a necessity – not just an accessory.
I hope my fit is not only pleasing to look at, but also inspires you all to take action to limit our carbon footprint.

The photographs are by my talented friend and collaborator Maaz.
You can find more of his work here.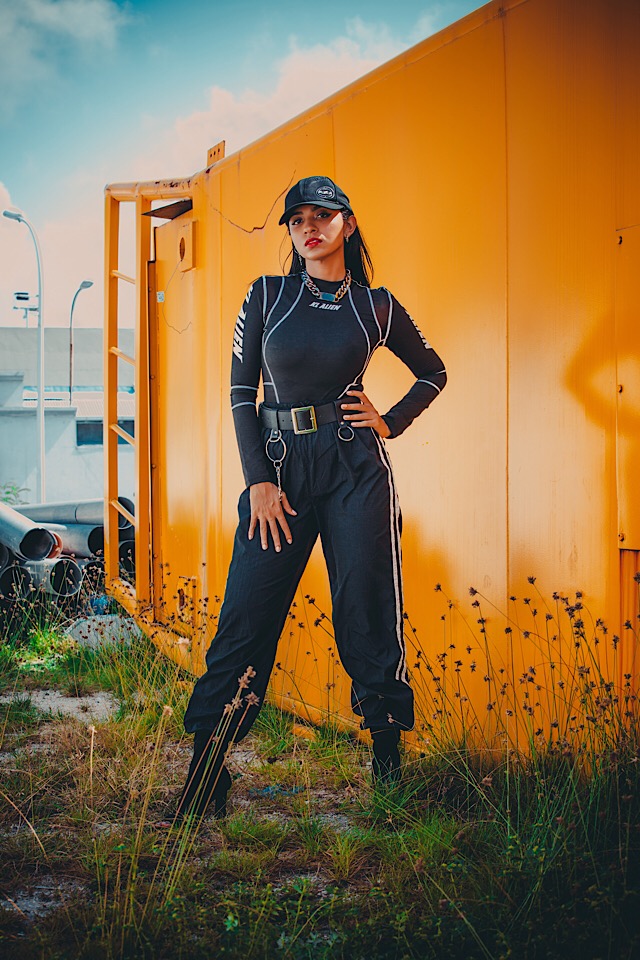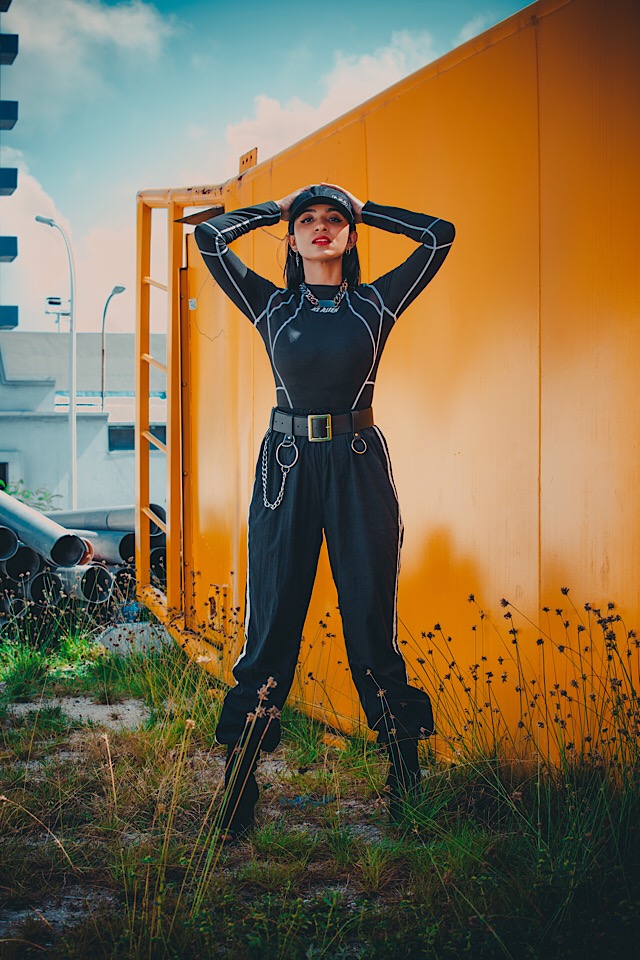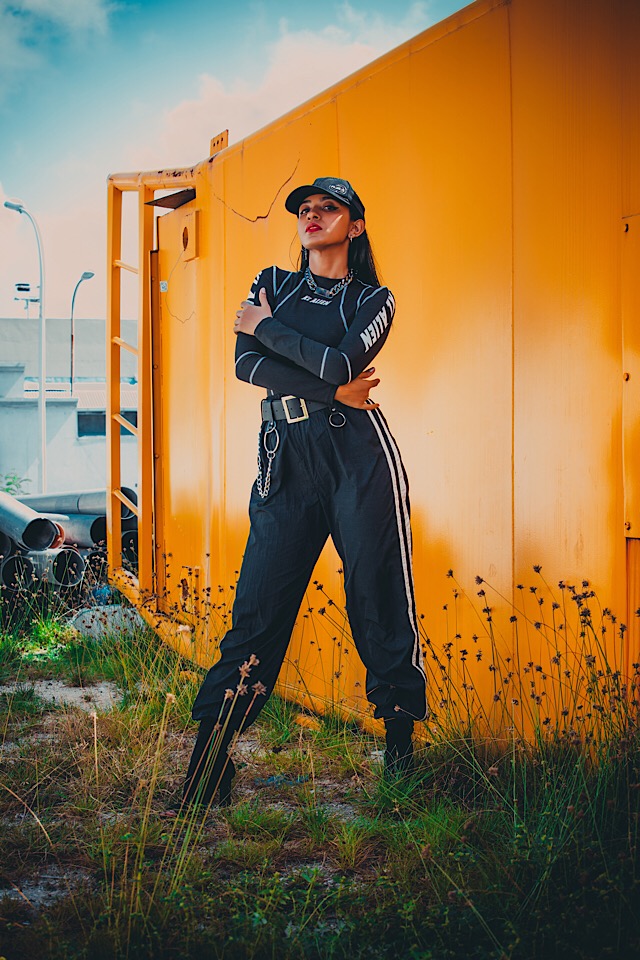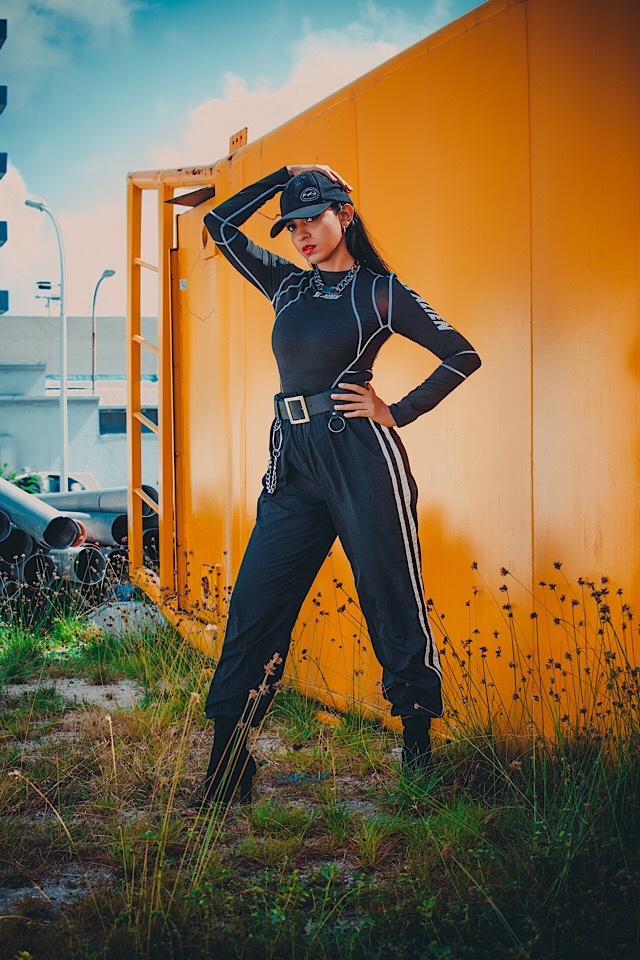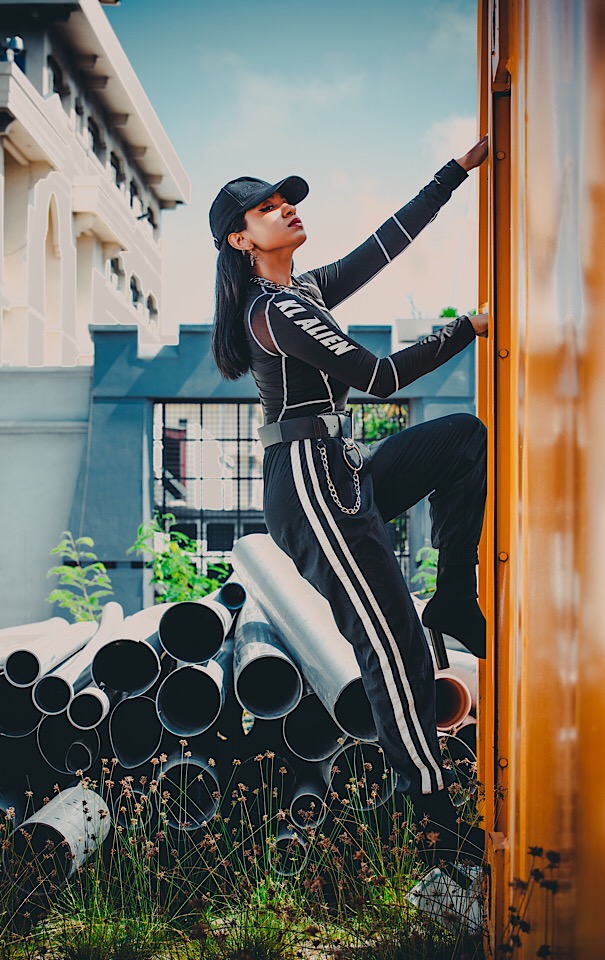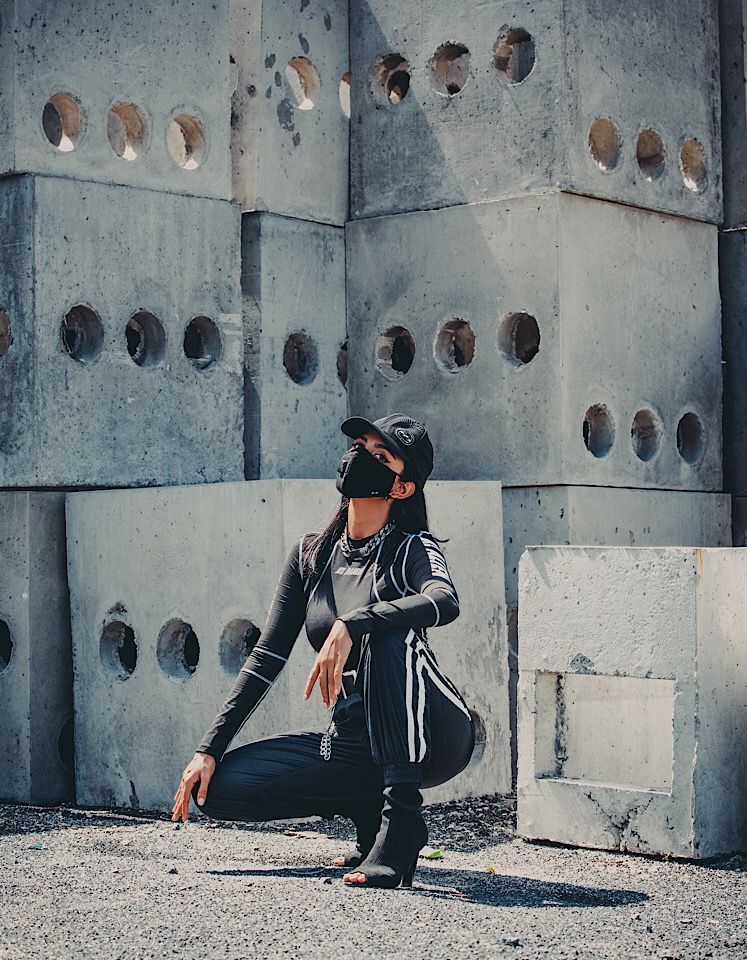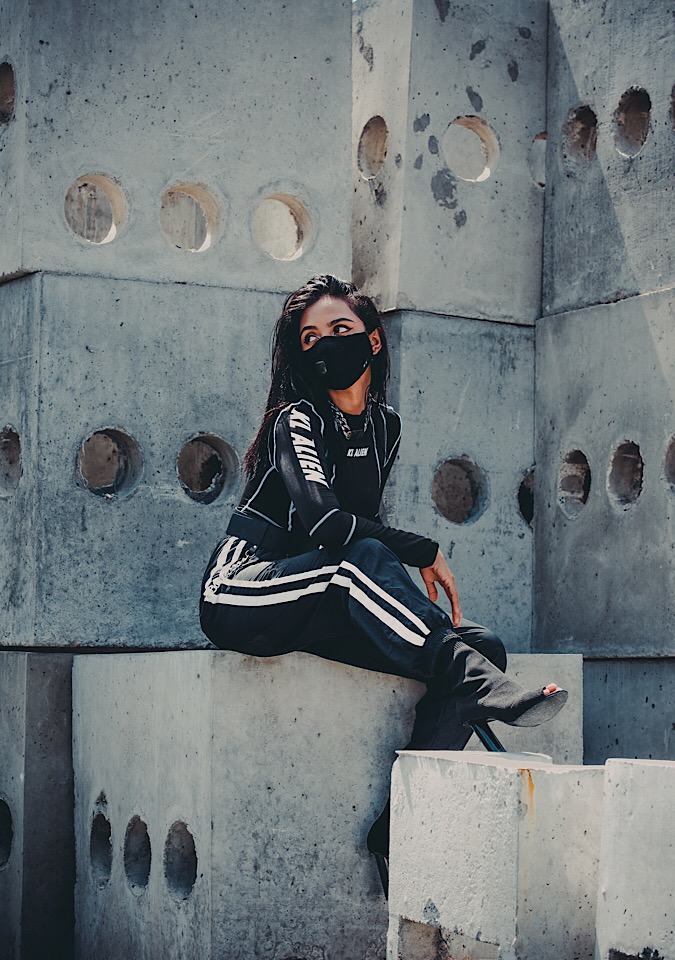 All images are a copyright of Famushu and no image or part of it must be used without the prior written permission from the author.