I've posted pics of 10 items that I bought from different stores in and around Kuala Lumpur. These items can be worn as a day-into-night look (meaning you could wear it in the day time as well as in the evening with almost anything from a t-shirt to a frock dress).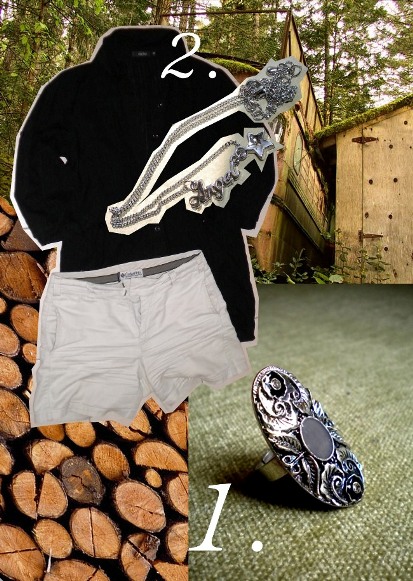 1:  Huge rings are still big as a trend and this one in silver is perfect since it can glam up anything from a simple tee and jeans to a lovely black number for the night. When I am getting ready to go out shopping or etc I use the ring to accessorize my black shirt dress and white beige shorts and it's a look that says "causal, comfortable". I don't  have to worry about how far my tummy sticks out after gorging on a big lunch at Nandos in Pyramid 😉
2: How could I leave this lovely silver necklace with my name on it in the store! It's chic and simple.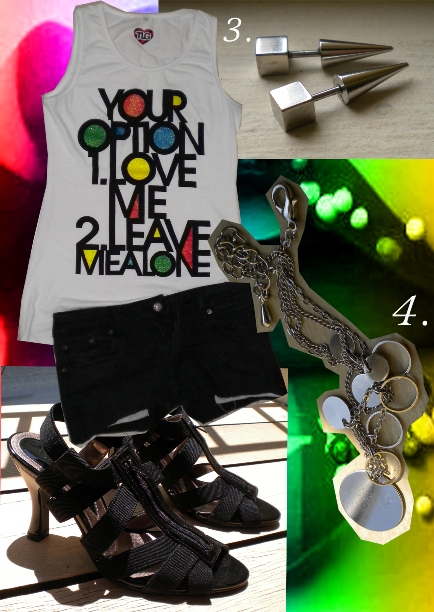 3:  Ear studs; these studs are just super cute and stylish! And it's all the rage in Malaysia at the moment…all the guys sport it and a few girls too. It comes in different styles and colours and it's a unisex accessory although it is more of a 'boy thing' here. I bought a pair that can be transformed from a rock n' roll accessory to an elegant one with just the change of outfits.
4: Charm bracelets are another one of those girl's-must-have accessories and I got a simple silver chain bracelet to add to my collection.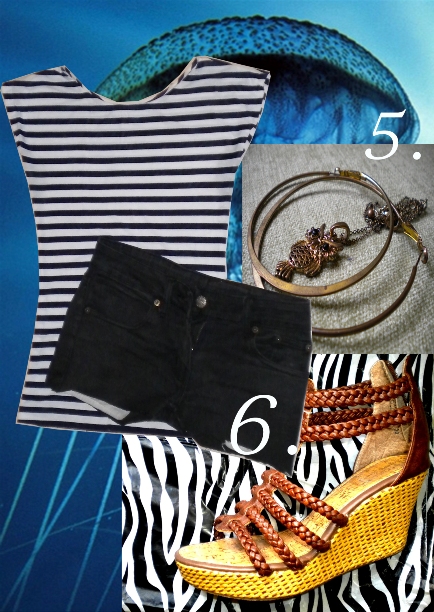 5: Rusted Gold Hoop earrings and owl necklace; these two items are eye catching and yet it doesn't make me look like I am over accessorizing or anything. The owl necklace definitely gets the attention from both the guys and the girls, this nocturnal creature with its black beady eyes staring out; gives the effect of some tribal neck chain worn to ward off evil spirits. The rusted gold suits my olive brown skin and blends well with almost any clothing.
6: These are super comfortable wedge shoes from' Vern's in Sunway Pyramid'. And aren't they adorable? 😀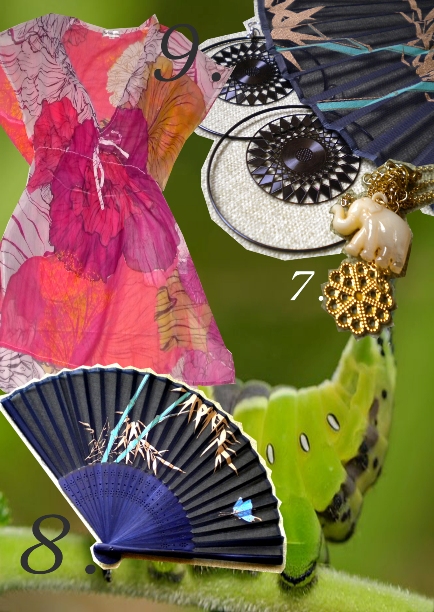 7: This is a classic piece. The white elephant hanging on a gold chain reminded me of only one place: India and India means exotic to me, it is a wonderful accessory to bling your safari shirt or your chiffon ponchos while vacationing in a resort.
8: It gets exceptionally hot at times in Malaysia and let's not forget that it rains like cats and dogs too.  While I did not buy an umbrella, I did get an elegant black fan from the central market in Kuala Lumpur. I loved the simplicity and it was a stylish way to fan off when the temperatures get searing hot.
9:Â  These black earrings with its intricate detailing inside the circles are ideal to pair with a halter dress or a sleeveless one.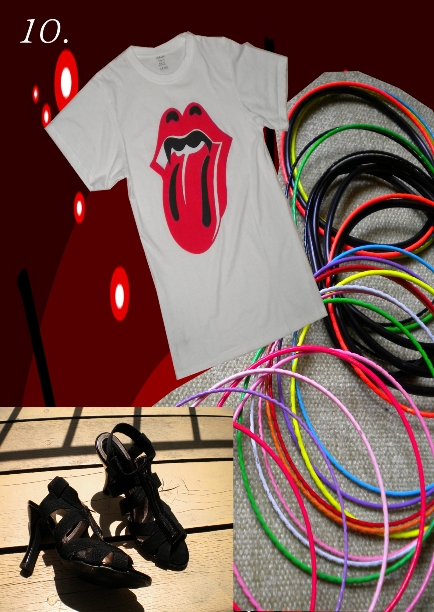 10: I had some fun wearing the multicolored bright bangles with my tee shirt and jeans. I mostly choose certain colours in order to match them with the t-shirts I want to wear and I also use some black bangles so that it goes with the black jeans.
That's all for now 🙂
Be back with some more posts
xxx