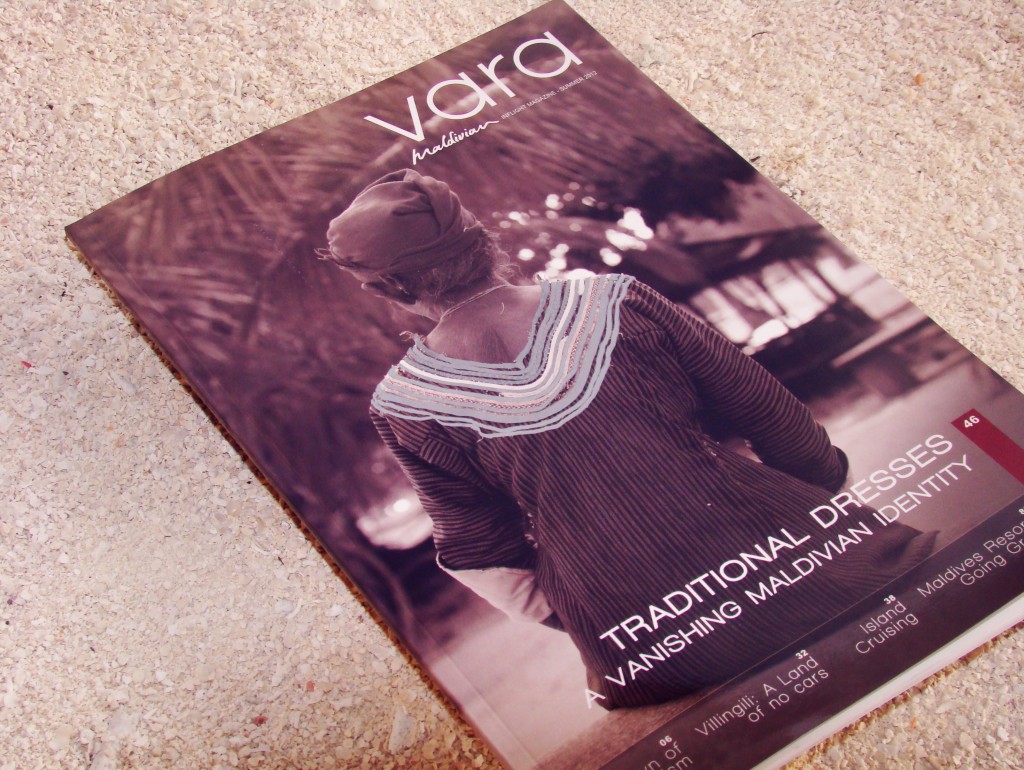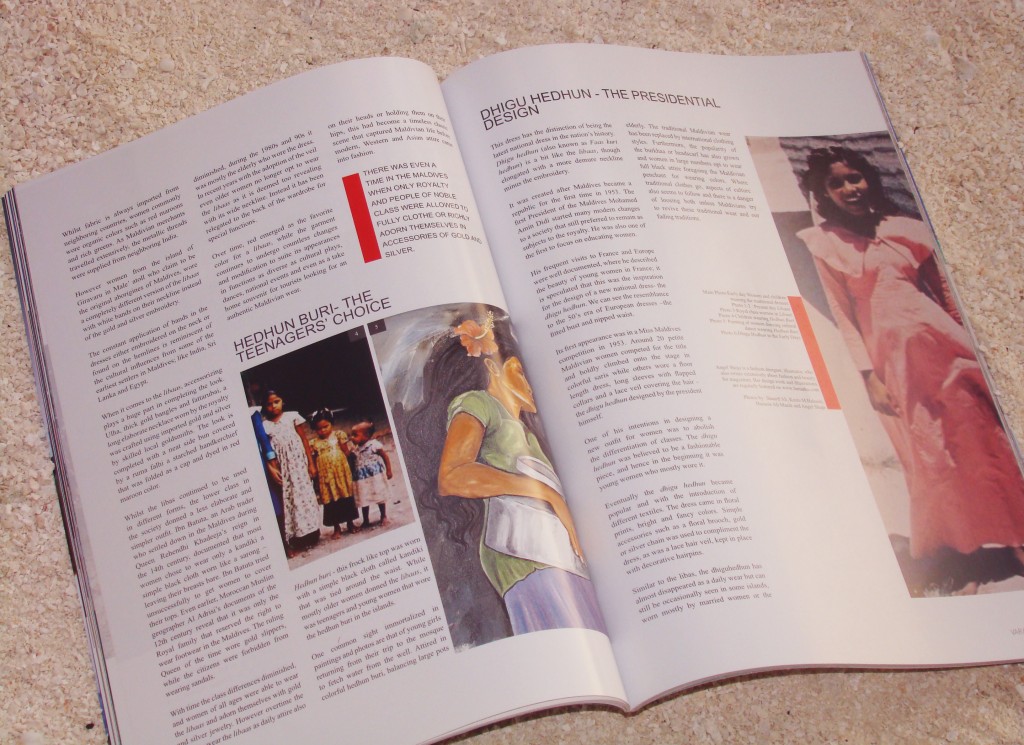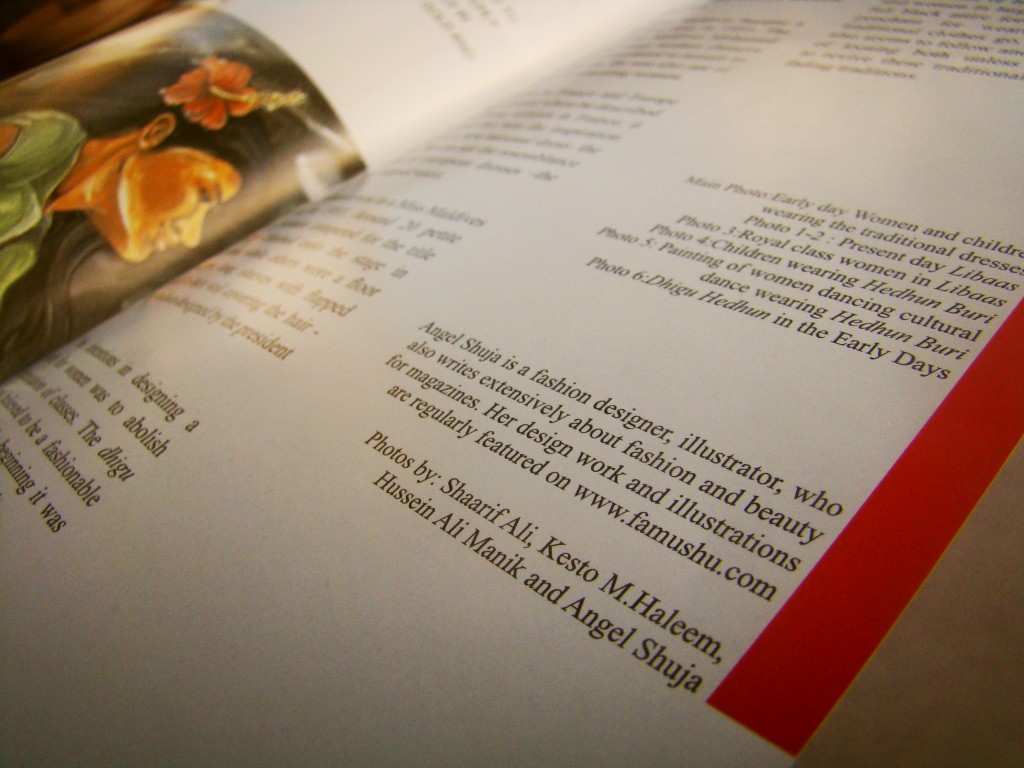 I'm quite excited to share this with you all my Famushu followers! My article "Traditional Dresses -Â  A Vanishing Maldivian Identity" is the cover article for Vara Maldivian Inflight magazine. For the local Maldivians the article is translated to Dhivehi language as well.
I would like to thank Kesto Mohamed Haleem and Shaarif Ali for the photographs – it was a generous contribution and I won't be able to thank you both enough!I would also like to thank my family, friends and colleagues who helped me out and my colleagues with whom I worked on this project.
So people enjoy Vara's Summer issue 2012!
xoxo