"Craftsmanship" & "Customer Satisfaction" is (as I believe) this year's Couture Culture. After all it's all too obvious that today designers are starting to focus more on their clients needs whilst creating some breathtakingly exquisite garments.
Couture has become so wearable today that it's almost impossible to leave out a single dress from our vivid imaginations; it's inevitable when we see that perfect outfit – We put ourselves in situations such as (stares out into the open space) dashing into a marble floored office in an Armani Prive luxury suit or snacking on caviar at a gala event on a summer's evening wearing that fluorescent pink Atelier Versace. It's just simply irresistible. As a customer and avid fashion lover yes… very irresistible, you long to feel the soft fabric on your body or smell it – your senses taking in every detail of the piece of wearable art.
Highlights of this year's Couture week? There were some that soared beyond the high of Haute Fashion: Raf Simmon's look 41 for Christian Dior, there was such a lucid femininity balanced with elegance, fine and intricate hand work of stylized flower motifs. (This would probably be a good moment to space out into our fashion escapades)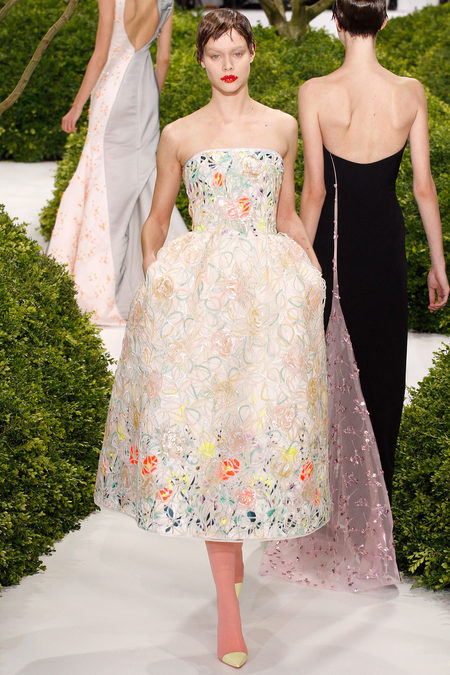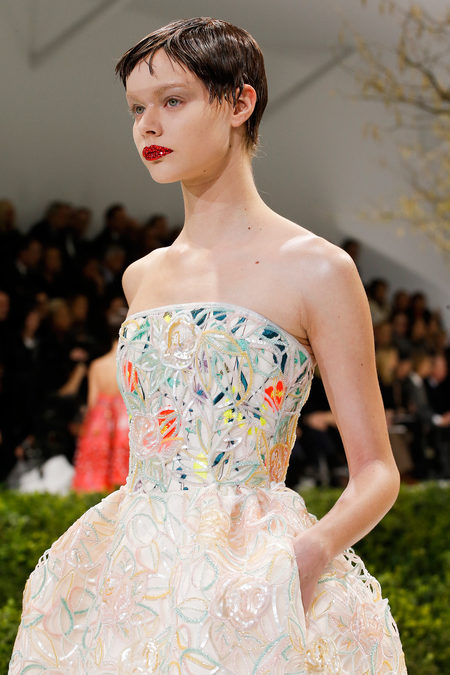 Look 6 from Valentino, the black piping (it was said to have taken upto 500 hours to hand roll the piping!) on the nude organza reminded me of the Art Noveau era and its popular decorative iron gates. The outfit seemed to resemble 'freedom' as well; white embroidered doves fluttering out of an intricately woven black cage.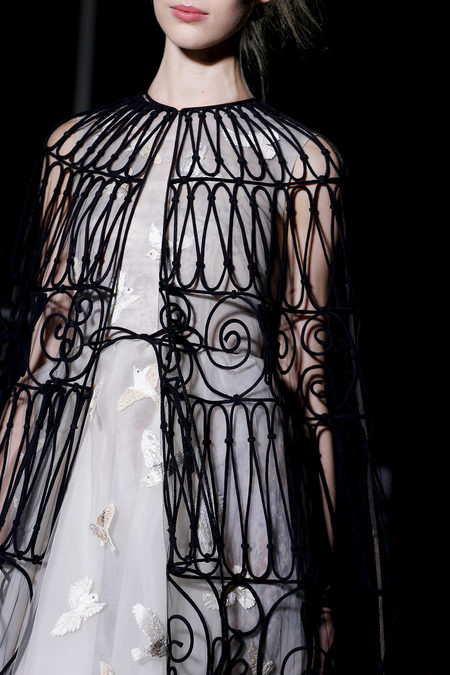 The moment Kristen McMenamy appeared from the stairs, the words Sex echoed in my ears (Come on! It's Versace! Sex and Glamor! You can't describe a Versace without the two). Donatella nailed it this time with the sleek pantsuit that had gold geometric beading and futuristic stripes down the pants.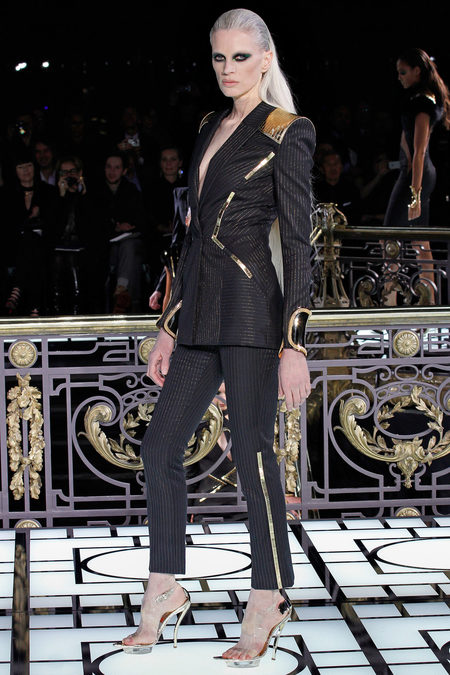 The Ulyana Serngeeko woman was a graceful feminine character taken straight from a novel like "Gone With the Wind" As the models wearing wide brimmed hats and flowy skirts with nipped waists glided down the Théâtre Marigny runway one couldn't help the temptation of embracing the feminine side.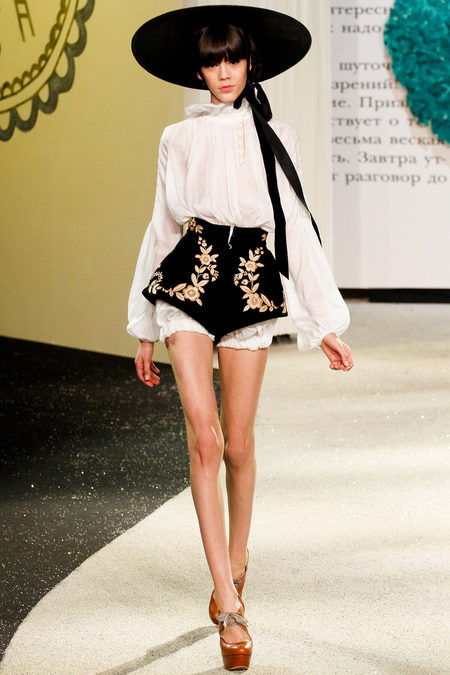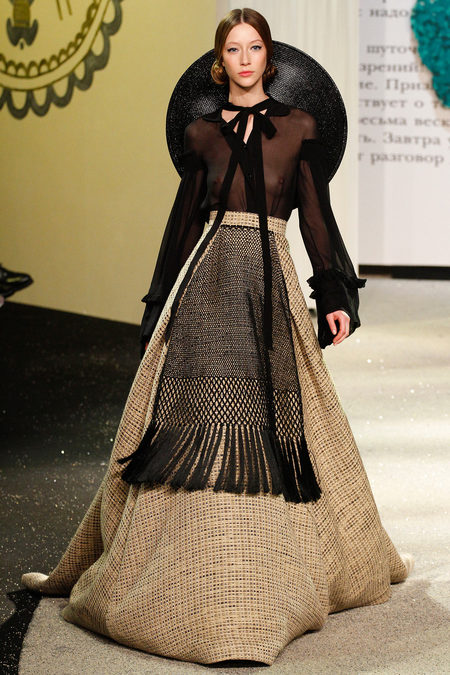 All images from Style.com