Spring and summer 2019 fashion week is finally over, even though I did not get the pleasure of seeing the runway shows in person, Vogue's daily updates sufficed for now. The fashion show attendees flocked to see what was in for next season, whilst prepared for the autumn chills. As someone who belongs to a tropical country, the thought of wearing even a teddy coat  in the Maldives is absurd. But, if you are a seasoned traveller then investing in a few good coats, jackets and jumpers is definitely worth it.
Whether you are living in a tropical island or in Manhattan, New York incorporating clothing in checks and plaid is a sure-fire way of nailing wardrobe essentials. Check print has been around for ages and they return as fresh new trends every year. In fact, this year the popular print was seen across different designer brands, from frosty pink maxi dresses at Emilia Wickstead to Clueless-inspired yellow and blue, jackets and skirts at Versace. If you are not a fan of loud, clashing colors (like me!) then opt for the classic grey and beige check. For this post, I wore my Vero Moda pants – as I am currently wearing it in the Maldives; I chose a fabric that was not too thick, making it ideal for the weather here. I cinched my waist with a black belt for a more defined look (PS; I post style tips every Sunday on Instagram stories), paired with a black ribbed t-shirt from Monki's line of organic cotton clothing. I finished the look with a red printed scarf around my now short hair (should I grow it back?), along with my Moschino bag and Blink court shoes in suede.
Let me know how you would style this perennially popular print, in the comments below!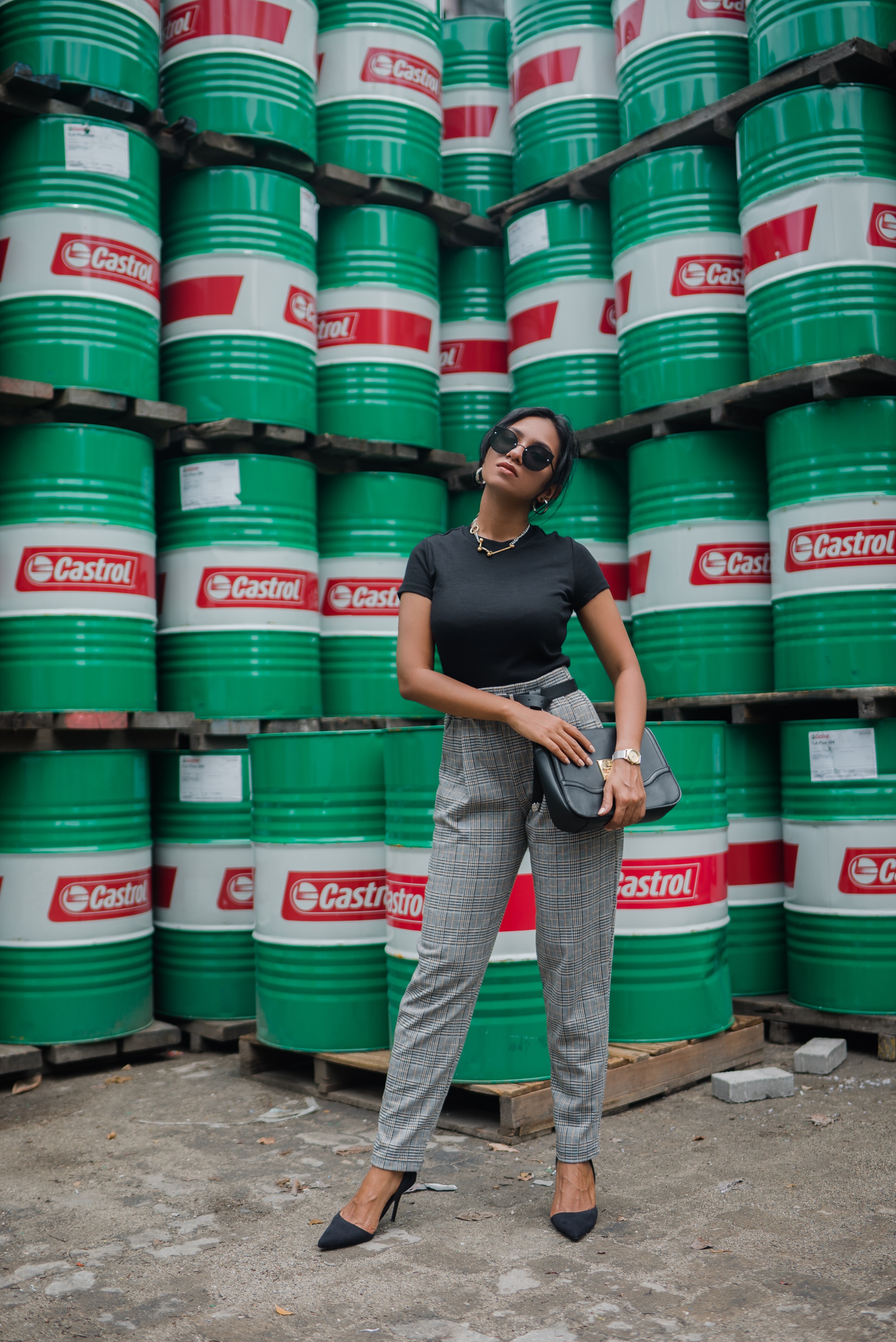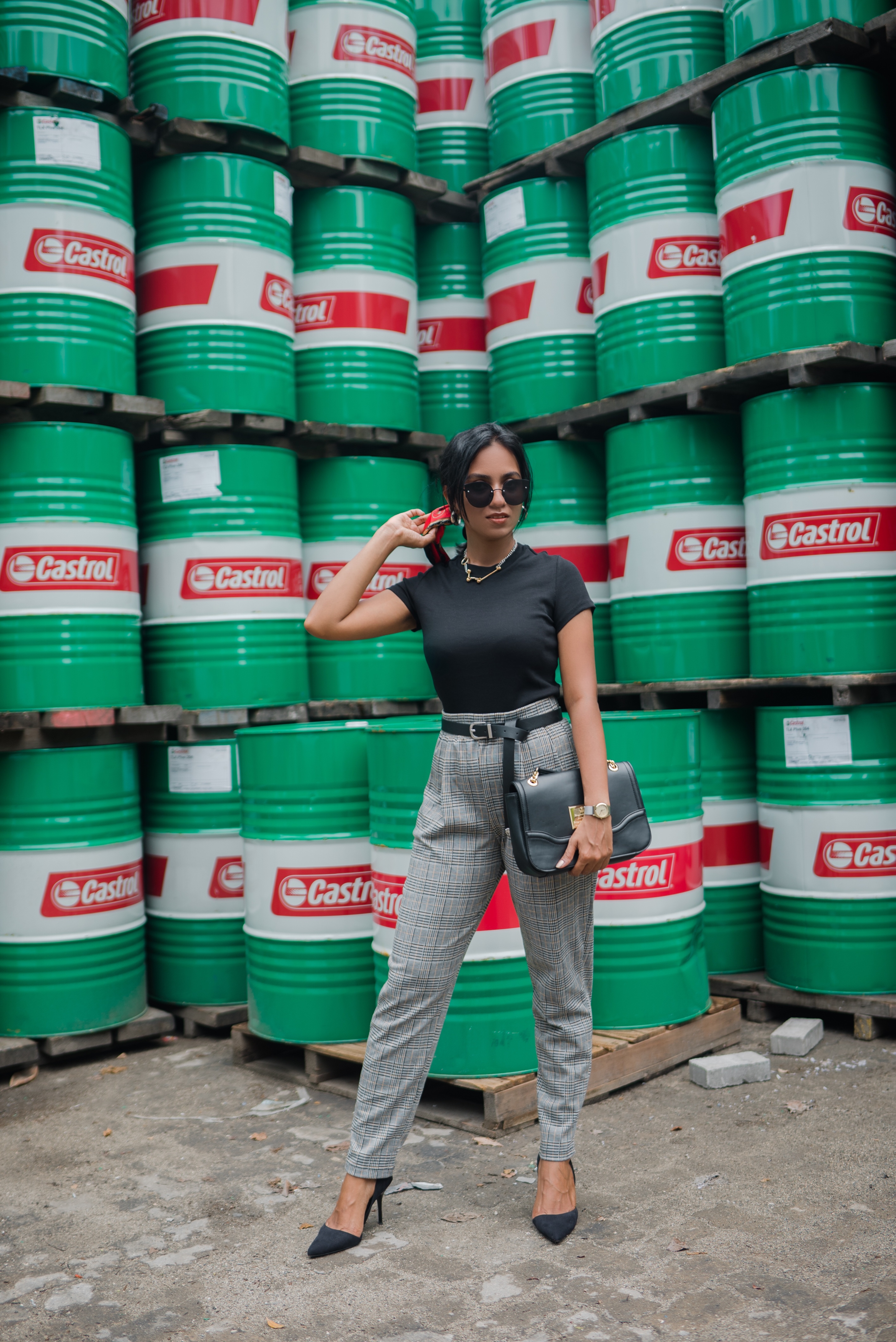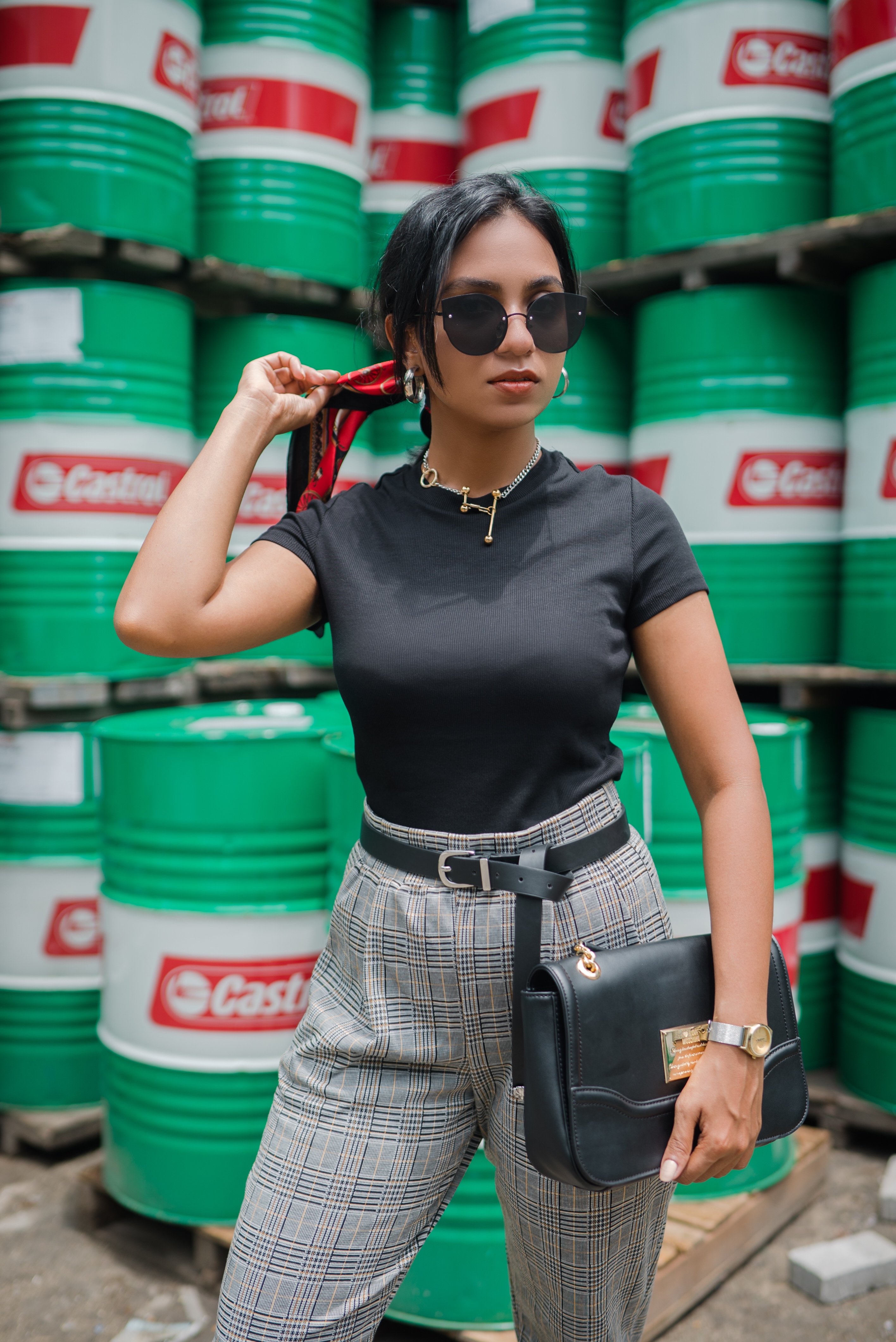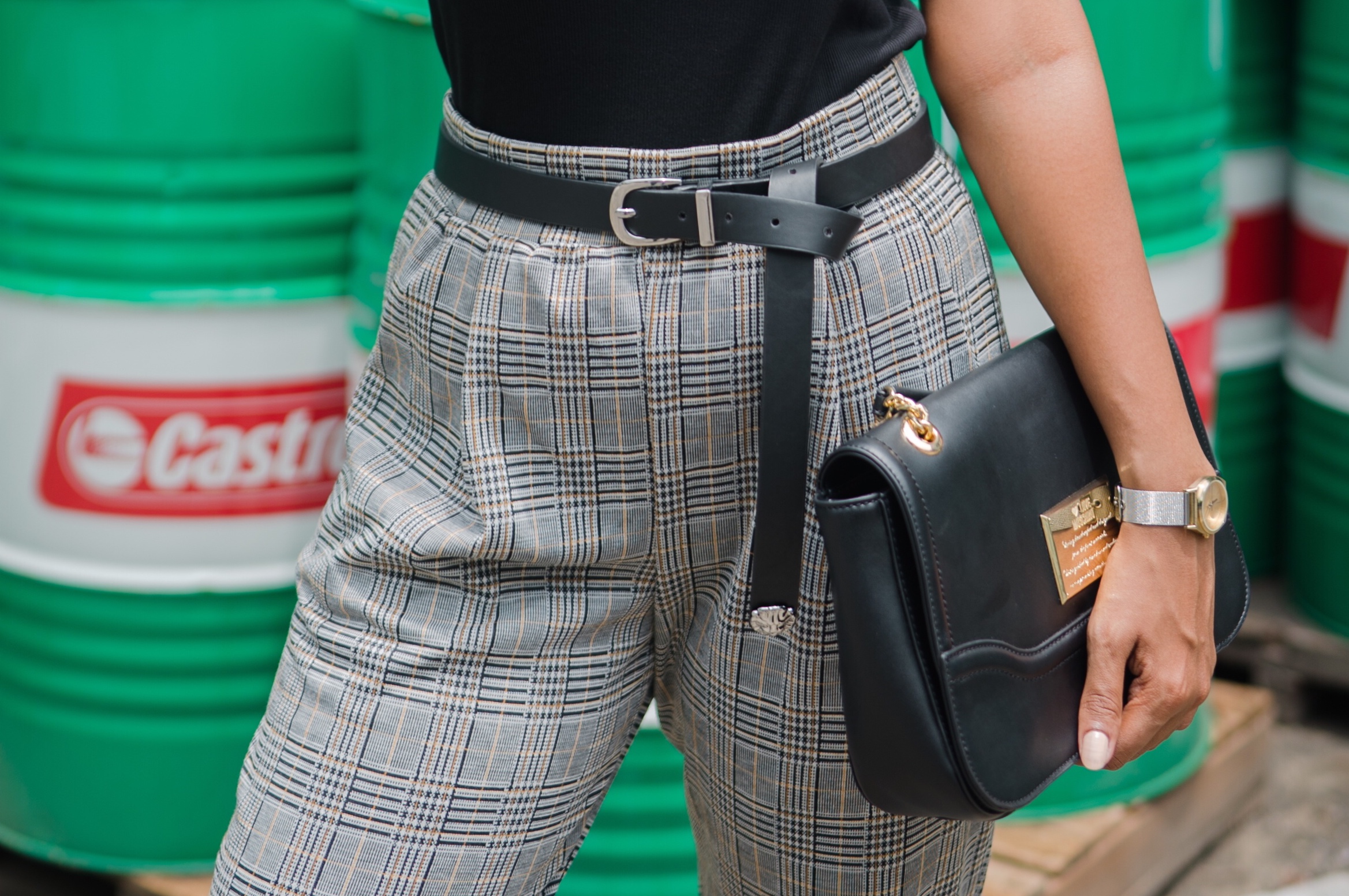 Photographs by Mahin Fayaz.
All images are a copyright of Famushu and no image must be used without the prior written permission from the author.